DofE Participant volunteers at Vibe Radio station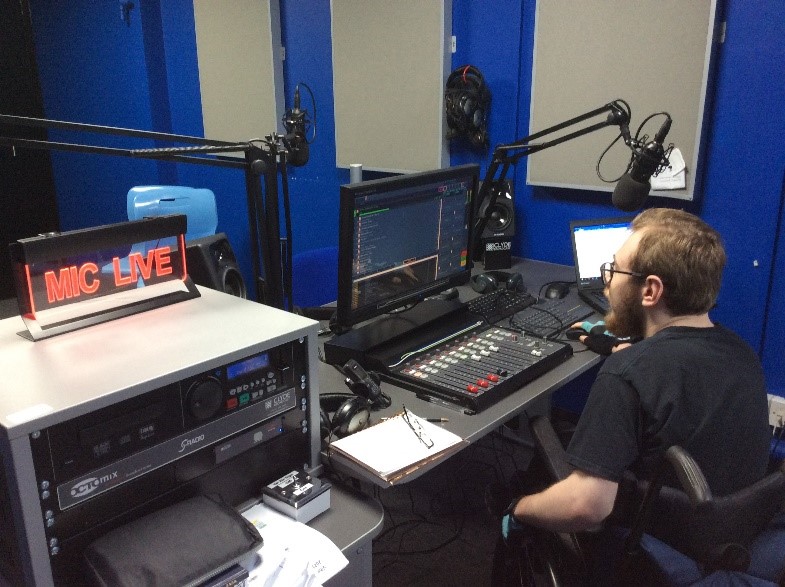 Brandon hosts a regular show on his school's Vibe radio station for the volunteering section of his Gold Award, which he is completing at Victoria Education Centre in Poole.
During the Lockdown Brandon recorded his DJ links and sent them to Tony (Vibe radio technician) to be included in his "Brandon's Lockdown Lullabies", a sort of Desert Island Discs. He continues to enjoy Radio and plans are afoot for him to present his own show live from the Radio now that VIBE has upgraded to an Internet based Station and Brandon can broadcast his set to the nation. Students at the school have taken part in the radio enterprise for their volunteering section; and have run radio shows in the mornings, or at break, lunchtimes and after school.
It gives the students the opportunity to do something that they wouldn't normally get the chance to do. When asked what he likes about Vibe Radio,
Brandon said: "I like using the radio station, because I like listening to music, taking requests and making jingles. Using the equipment makes me feel good; and I enjoy making everyone else have fun!"