Successful riding expedition on Dartmoor
Congratulations to Jade Coupland, Martha Allen, Livvy Parsons and Tash Soper who successfully completed their Bronze expedition on horseback on Dartmoor. The riders even managed to jump a few gorse bushes on the way despite being laden down with rucksacks and saddlebags!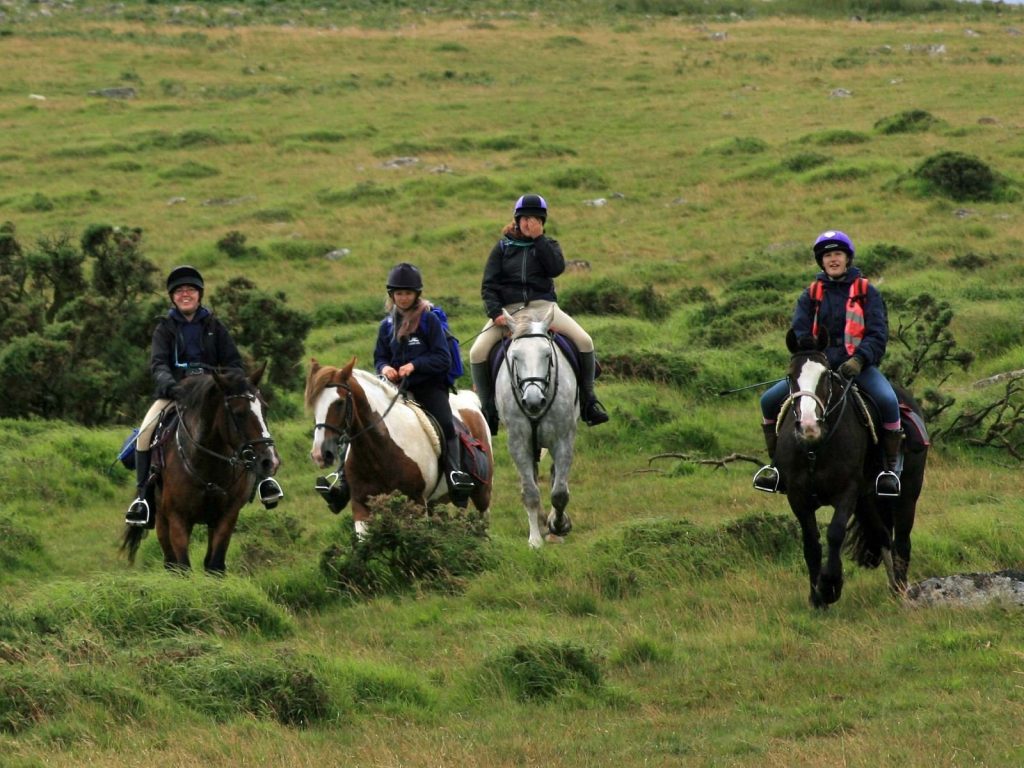 In August five more riders successfully completed their Silver expedition. The three day venture was certainly challenging as they navigated in thick mist and driving rain, and endured gale force winds which almost collapsed their tents on the first night. Well done to Alice Kodritsch, Louise Harrison, Elsa Kent, Lilly Hunt and Molly Allen.