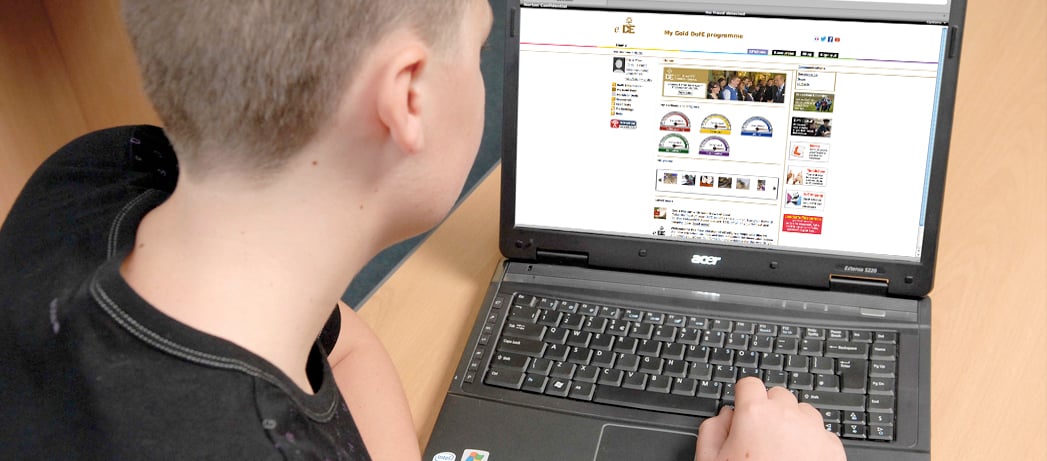 Recording your activities through eDofE
Once you enrol, your DofE Leader will set up an account for you in eDofE – our great online system you will use to record your progress through your DofE programme. You'll then be sent an email with your signing in details.
Go here for some activity ideas, or dream up your own, and get your Leader to approve your choices. Enter the info and your goals on eDofE.
Find someone (not a relative) who is an expert in your activity (such as a coach). Get your DofE Leader to approve your choice of Assessor for each section. Give out the Assessor's Guidance Notes card (in the Welcome Pack you get when you enrol).
You then do the activities regularly for the set amount of time. You will be able to upload photos, scans of certificates etc. into eDofE.
When you've finished a section, you need an Assessor's Report. The Assessor can do this online here or by using an Assessor's Report card (in your Welcome Pack) for you to photograph or scan and upload into eDofE.
When you've completed all four sections, your Licensed Organisation will approve your DofE Award through eDofE.
(Already enrolled and forgotten your eDofE password? Go here for advice.)