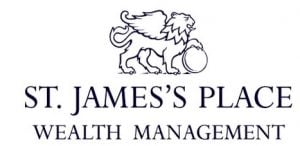 We place clients at the very heart of everything we do by providing quality, face-to-face wealth management advice to individuals, families, trustees and businesses. We are committed to building and sustaining long-term relationships, with our advice personally tailored to reflect individual circumstances.
Our partnership with the DofE is part of our wider work to help young people across the UK. 88% of our employees are actively involved in our citizenship activities, which includes the provision of financial education in schools. All of our apprentices are supported through The Duke of Edinburgh's Award.
We provide paid summer internships to schools and colleges. We support the employability of young people nationally. Though our charitable foundation, we donated £6.3m in 2016 to support children and young people.
"The Duke of Edinburgh's Award has inspired generations of young people to great achievements and it has changed young lives for the good. We're proud to support this work and the difference it makes for our society as a whole."
Jonathan McMahon, Joint Chief Operating Officer