Eight tips to help your child through their DofE
By Dave Wood, parent of DofE participants and Award holders
Three of my sons have done their DofE and all seemed to have really enjoyed the experience. They are now all at university – one of them, Ollie, is studying for a Masters degree in the Skills section activity he first took up as an interest for his Bronze programme (zoo conservation and management).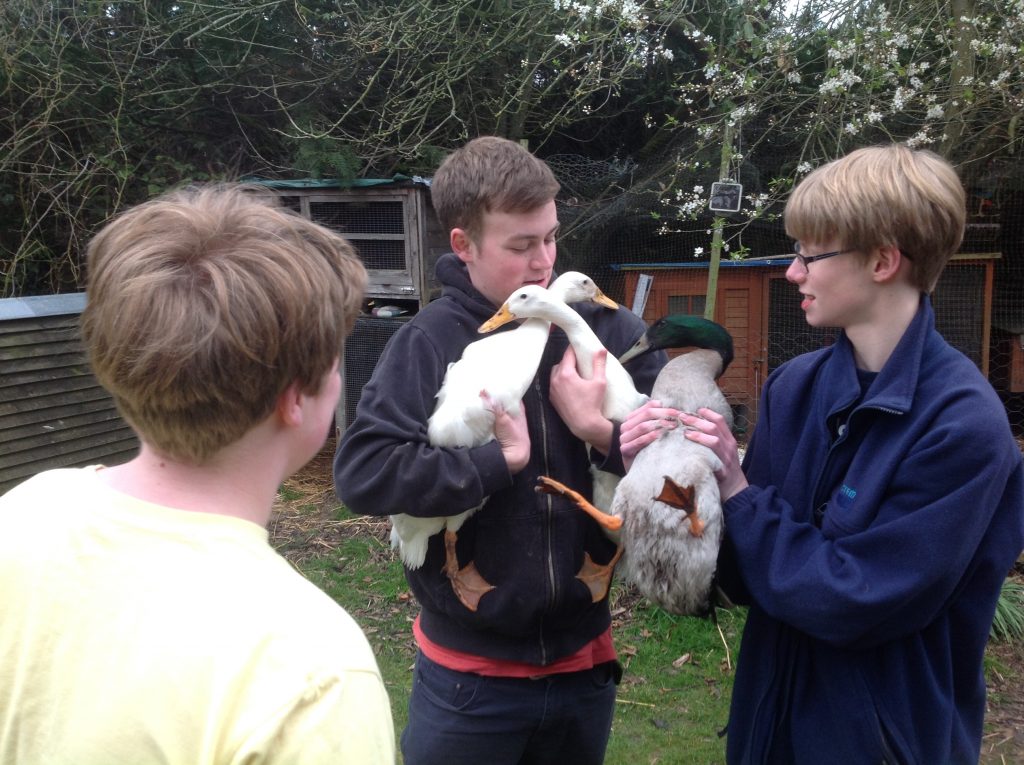 It's not all been plain sailing, but we've picked up a few hints and tips along the way that I thought other parents might appreciate. If you've any similar tips, please send them in to [email protected] so we can share them with others.
1. Choose activities that suit the individual
Josh was initially a 'DofE refuser', as he didn't like sporting activities and the Physical section put him off. However, we found out that he could do 'walking' for Bronze and this really appealed to him. He asked his PE teacher to be his Assessor and he set a goal and development plan, which basically involved him walking for an hour a week in the countryside around us. Each week, he aimed to increase the distance walked in the given time, and started to choose ever more challenging, hilly routes. So, spend time with your child chatting about what they actually like doing – use the activity ideas lists as a starting point – and remember to check that the Leader is happy with the choice.
2. Missed the expedition? Use an Approved Activity Provider
Ollie did his Silver DofE programme through school, but they couldn't run an expedition when he wanted to do it. He was on his own, so we found a great Approved Activity Provider (AAP) on the DofE's website who was able to provide the expedition at a very reasonable cost. He did his training through his Explorer Scout Unit, whose Leader signed off the training requirements. Whilst Ollie didn't know anyone on his expedition, he had a great time! For Gold, he repeated the process but found an AAP which would provide all training and the practice/qualifying expeditions as a package.
3. Save money on expedition kit
We weren't keen on forking out for expensive expedition kit if it was only going to be used once – especially as sons Josh and Dan are twins, so we get double the costs in one go! We used eBay and our local buying and selling Facebook groups to source really cheap but good quality rucksacks and waterproofs. We benefitted from others who had invested in the gear for similar uses, and their child had either grown out of them or had no further use for them. It was a great source of kit which was barely used. We also used their DofE Card (sent with their Welcome Packs) to get discounts on the last few bits we needed from the DofE's Recommended Retailers of Expedition Kit.
4. Choose local volunteering opportunities
The Volunteering section could have been tricky. However, all three helped at the local Beaver Scout Colony for their Awards and all had a great time. Helping the youngsters at the meetings really developed our sons' character, sense of responsibility and so many other things. It also meant they were always in demand for lucrative babysitting jobs from the parents! Volunteering close to home was great, as it meant they could be independent and not rely on parental taxis or scarce rural buses. Their friends' activities were similar, and included helping at the village library, swan sanctuary, animal rescue centre and old people's home – all local and all rewarding experiences.
5. Choose a low cost residential
Choosing a residential for Gold looked daunting – and expensive. We'd heard of some costing thousands which was well outside our price range (remember to double it if you have twins!). Again, we used the Opportunity Finder and discovered that there are loads of really low cost residentials out there – some are even free! The free ones usually involve helping at camps for children or adults who are disabled or who have serious health challenges. Ollie chose a six-day conservation camp at a children's outdoor activity centre for around £120 including all food and lodging. The participants basically worked together to repair drystone walls and willow fences, clear scrubland etc. ready for the forthcoming season.
6. Download the DofE app
We had to keep reminding Ollie to keep his eDofE pages up to date, entering his plans, recording evidence, submitting sections for approval etc. There's now an app though, which participants can download for free and keep things updated on the bus, on the sofa or anywhere their phone is – which is usually in their hands. They can download it here or read more about it here.
7. Don't be afraid to change activities
Dan decided to play tennis for his Physical. However, he'd been doing it for a few weeks when the sessions at school suddenly stopped and he couldn't find anywhere else to develop his skills formally. We were worried that he'd drop out of his DofE programme until his Leader said he could change activities (we didn't know that was possible!). He therefore decided to join the school's Ultimate Flying Disc club (Frisbees to you and me). He loved it and really excelled, ending up representing our county in the national championships in Wolverhampton. Again, check with your child's Leader before changing – and remember that you can only change once per section.
8. Cook with imagination
Pre-packed expedition food pouches can be great – Ollie used a few on his Gold expedition as they are long lasting and nutritious. They are obviously more expensive than cooking from scratch and our boys actually enjoyed being creative when cooking on their expeditions. They loved seeing how many different meals they could get from that German U-Shaped sausage (no cooking or refrigerating required!). Fried slices for breakfast; in pitta bread for lunch; cut into chunks for a pasta bolognaise for tea (on different days) – very versatile, cheap and easy to transport. Raisins instead of sweets; cheesy biscuits instead of crisps; sauce, milk, sugar and salt sachets leftover from fast food restaurant meals; handwash gel instead of soap… Great swaps that made their expeditions go even better. There's loads of expedition food information here.