Freya develops sign language club for skills development
Freya has excelled in achieving her Bronze, Silver and Gold Awards at Bournemouth School for Girls. As a young person with hearing difficulties, she decided to use her Skills section to develop her knowledge of British Sign Language. As part of this, she established a British Sign Language lunch time club for younger students, planning and leading sessions to help them develop their own skills in sign language.
Freya summarises: "I have developed my skills in sign language through a club I run at my school, and other DofE participants now join this for their own Skills section, so it helps others to achieve their DofE too."
Commenting on the club, Mel Braye, Deputy Headteacher at the school, says: "Freya has run a highly successful sign language class as a lunchtime activity, open for all years in our large secondary school. On average, 15 pupils regularly attend the course. This year there has been a change in the focus to include assessment for three pupils to achieve their level 1 in British Sign Language. The class is now very much a part of the activities offered in school and she has trained up others to take this over when she leaves the school."
As well as running the sign language club, Freya played tennis for her Physical section and coached a sports team for her volunteering activity, which she says has helped her grow in coaching and leadership skills: "my own skill on the court has developed too". Freya also completed her expedition on Dartmoor and a sailing residential in Swanage.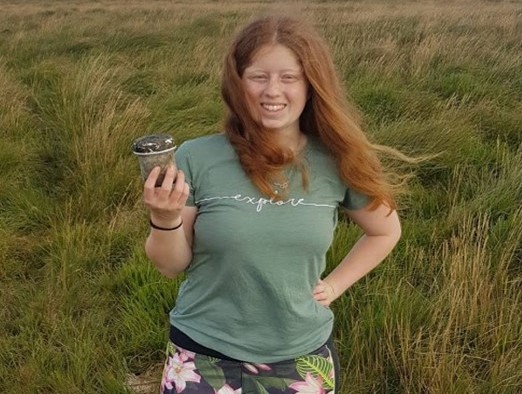 Looking back Freya says, "I am very proud to say I have achieved my Gold. To put it simply, the DofE is a life changing experience. On the expedition you make friends who, in a few short hours, become family and you push outside of your comfort zone to achieve things you didn't think you could. My five days on Dartmoor with my team is a journey I will never forget, filled with laughter, fun and many, many hills! Doing the DofE develops you as an individual in all aspects of your character and I am very happy with the person I have become because of it. It truly is a remarkable achievement."