Doing #DofEWithADifference allows Katy to help the vulnerable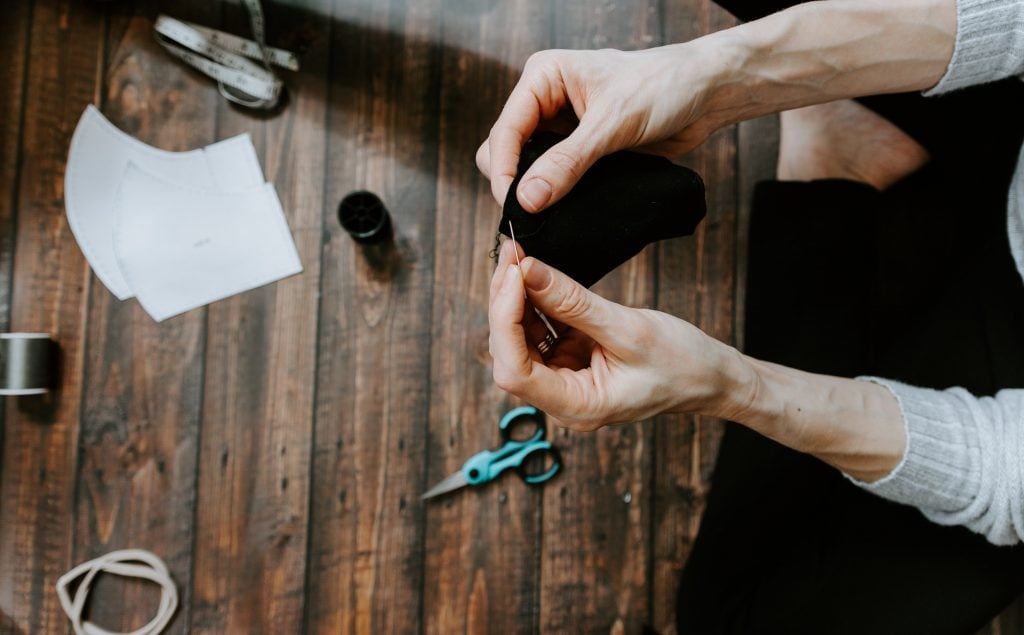 Throughout the coronavirus pandemic we've heard incredible stories about how young people like Katy, who has been making syringe driver bags for hospices, have been supporting their local communities.
Before starting her DofE, Katy had planned to volunteer at her local charity shop but, when she had to rethink, Making For Charity provided a worthwhile alternative. Making For Charity is a non-profit organisation dedicated to improving the lives of others, particularly those who are terminally ill, through the production of craft items. After Katy got in touch, they sent her instructions for how to make syringe driver bags which are used to carry pain relief for people with terminal illnesses.
"In total I made 15, taking about an hour each. Once I had given them to the Heart of Kent Hospice I had a lot of heart-warming responses telling me how patients felt more comfortable having a day out with their family when they could carry their syringe driver in a regular bag rather than a medical one."
Knowing that many organisations are currently struggling due to the pandemic Katy feels that "lending any extra hours that you have, even if that's only one or two a month, to help people can make a big difference."
Although making syringe driver bags was her Volunteering section activity, it also provided a good opportunity for Katy to improve her sewing skills and learn about the fantastic work that the Hospice is doing in her community.
"I've received so much nice feedback from the people that are using the bags I made, it's a great feeling knowing that you had a positive effect on even one stranger's life."
Not sure how to continue your #DofEWithADifference? Take a look at our activity ideas list.