Seven things I wish I'd known about the DofE before my child started
Busy mum Emma shares a few handy tips she picked up from three of her children doing their DofE.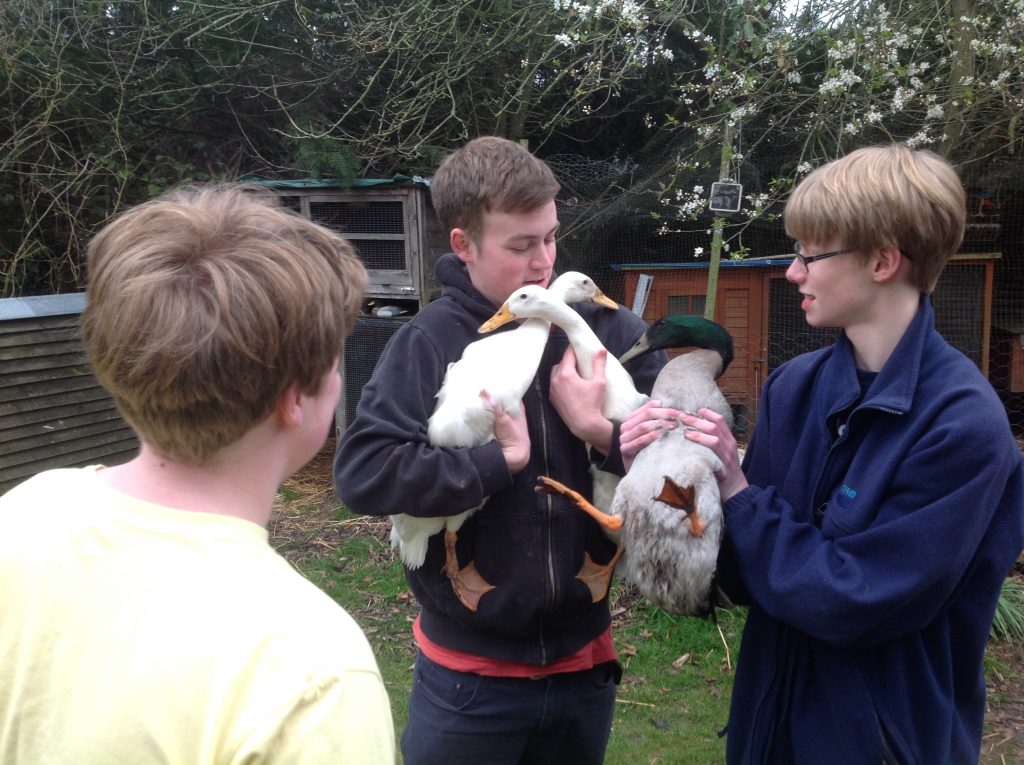 You can use the DofE Card for expedition kit discounts
We had to kit out our eldest son for his expedition and, as he wasn't the outdoorsy type, we had to start from scratch. We shopped around and borrowed some items from friends, but we still had to buy some new bits. When our next son started his DofE, he used some of his brother's kit, but we then spotted the DofE Card in his Welcome Pack. We used this and got a great discount at Go Outdoors on his boots and sleeping bag, which really helped to ease the load. The Digital DofE Card is stored on our phones now, so we continue to use it for other family purchases in the listed stores.
You can find activities that don't cost much to do
I was pleased to find that there are lots of free (or very cheap) activities that can be done for a DofE programme. Extracurricular school clubs are great for Physical section activities; volunteering in the community and online is free and there are so many Skills section activities that are free too.
You don't have to do the expedition with your group
One son was unable to attend his school's expedition due to a clash of dates, but we were told about the DofE's Approved Activity Providers. They provide opportunities for young people to join other independent participants on open expeditions. We found a good one on the DofE's Opportunity Finder and he had a great time and made some good new friends.
If an activity isn't on the DofE lists, it may still be possible
We used the activity lists on the DofE website but the activity our son wanted to have a go at wasn't listed (creating and mixing music from various sources on a computer). After a quick chat with the DofE Leader it was agreed our son's music teacher could assess him and set his goals and it slotted neatly into the 'Music' category. Just because it wasn't listed word for word didn't mean he couldn't do it!
It's easier than you think to find an Assessor
Almost anyone with knowledge of the activity; some expertise and an interest in young people's development can be an Assessor. Our son struggled finding a professional chicken farmer to assess his Skills section activity of poultry keeping. He then realised he could simply ask someone in the village, who had kept poultry for many years and was an expert in her own right, to assess him. He checked with his DofE Leader just to be sure his choice was okay.
You can include activities that you are already doing
My eldest son wanted to find activities to fit in with his busy life outside school but it took him a while to find the right ones. We found out that participants can use activities that they are already doing as long as they show development and work with the Assessor to set challenging goals. One of my sons decided to work on a saxophone grade which was two levels above one he had already achieved. This meant he didn't have to compromise on the work needed for his school exams by adding an additional activity, and he could develop a skill he was already enjoying.
Don't just leap in at Gold level if you can help it
One of my sons wanted to skip Silver and go straight from Bronze to Gold. He got a bit of a shock, though, when it came to the expedition, as the Bronze one was very basic for him. The Gold expedition, however, proved to be really tough and a bit of a jump in the deep end for him, having not done the Silver one. My other sons went through each levels in order and had an easier time on the Gold expeditions as they were more experienced.