How to: include DofE in your UCAS personal statement
Writing your UCAS personal statement can be stressful at the best of times, and we know that with the disruption caused by COVID-19 you may feel worried about how to set yourself apart.
Incorporating your DofE experiences and skills into your personal statement is a fantastic way to stand out and do yourself justice. Read our tips for how to talk about your DofE in your personal statement.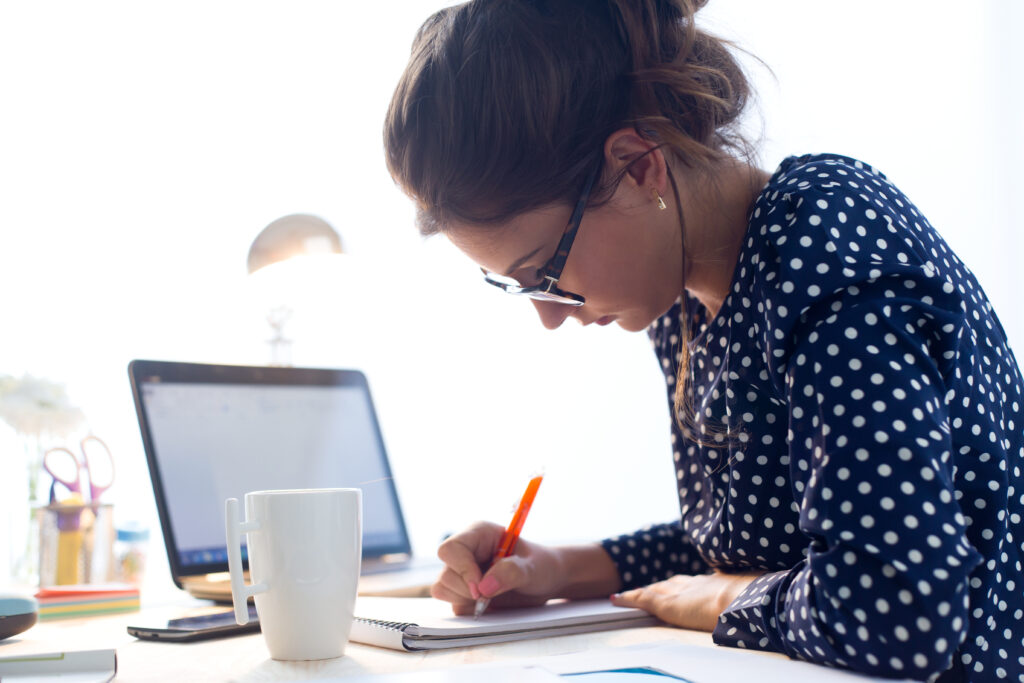 1. Writing about the course
Through your DofE activities you may have already demonstrated an interest in your course subject. For example, if you did photography as your skill and are now looking to enrol on a photography degree, or if your volunteering involved campaigning and you're now keen to pursue a career in communications.
'Have you taken part in any other activities that demonstrate your interest in the course(s)?' is a great opportunity to showcase your passion and commitment to the course subject, through your DofE, and help you to stand out from the crowd.
2. Skills and achievements
Your DofE Award is a world-renowned mark of achievement, widely recognised by admissions tutors and employers, so you should definitely include your DofE here. You should also outline the wealth of skills and attributes you've gained through your programme, like problem-solving, drive, resilience, empathy and team-working. These are hugely important as they demonstrate your investment in your personal development and your ability to respond well to your next challenge; coping with a new environment and additional pressures.
Employers tell us that they look out for DofE Awards when they recruit – deeming extra-curricular activities which develop soft skills to be just as important as academic achievements – so we encourage you to include your Award on your CV and job applications as well if you're looking to work whilst at university.
Here are some examples of how specific experiences as part of your DofE may have helped develop skills and attributes, such as communication or team working. Remember that your personal statement must be in your own words and not copied, but these examples may help you think of your experiences in ways that you might not have considered:
Communication
"Through my DofE volunteering which amounted to over 130 hours, I developed my communication skills, liaising with customers in the BHF shop and interacting with other volunteers and staff. I was declared the store's 'top seller' in 2017, increasing profits by 10%, due to my 'exceptional customer service' and took on the responsibility of training new volunteers."
Team working and leadership
"I worked with six other people to complete my three DofE expeditions; this involved us talking through potential problems before they became issues, listening to all opinions and taking leadership when necessary. I was responsible for map navigation which played an important part in us all completing the section."
Self-motivation, drive and commitment
"I managed my academic studies alongside the completion of my DofE skills (piano playing) and physical (football) activities for over a period of six years. This involved setting long-term and short-term targets, overcoming obstacles such as when I broke my ankle and had to start again with my football fitness, and creating a schedule for my time outside of school."
Resilience
"Achieving all three levels of The Duke of Edinburgh's Award has involved unwavering resilience, especially when faced with knock-backs such as when I broke my ankle. Keeping sight of the end goal and not letting problems derail my focus has been a character-building experience that has increased my confidence and I believe, prepared me for university."
3. Work experience and future plans
This is an opportunity for you to shout about your volunteering section, to show that you've given up your spare time to support others, want to contribute to your community and can demonstrate empathy and compassion. If your volunteering has some connection to your chosen course, then make sure that you draw this out.