Top five ways to volunteer with children
Working and helping children with their development is not only extremely rewarding but it's an excellent activity you can do for the Volunteering section of your DofE programme. There are several ways you can work with children, here's a few ideas to get you started.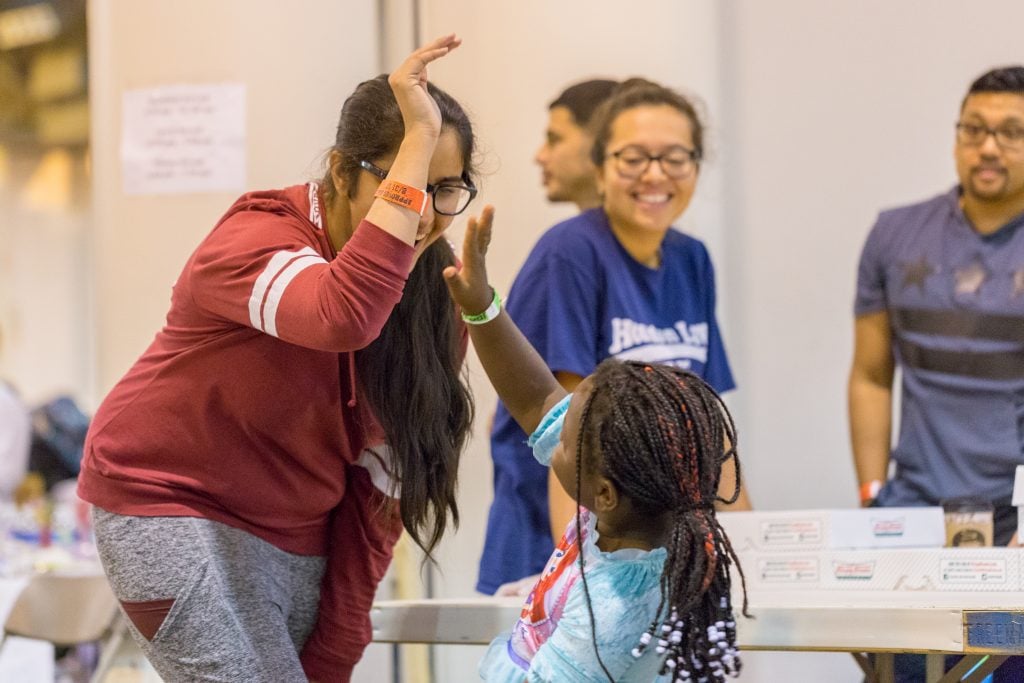 1. Help a coach
Helping out a coach at your local youth sports club is a great way to provide additional support to young people and lend a helping hand to their coach. Giving up your time for a couple of hours a week allows you to work with children as part of your DofE programme without taking on the role of the main coach. Speak to your Leader about which sports club you could go to.
2. Teach a child to read
Learning to read is such an important part of a child's development so by teaching them how as part of your Volunteering section, not only are you helping to train their brain academically; early reading ignites the child's imagination and creativity. We work with lots of AAP's who offer this, visit our Opportunity Finder to find your nearest one.
3. Lead a voluntary organisation
Voluntary organisations like Scouts, Girlguiding or Cadets have excellent programmes to teach children important life skills while giving them ability to grow in confidence and socialise with their peers. Many of these organisations are already run by volunteers so they are likely to be happy to have an extra person on board. Do some research beforehand on where your local organisation is and be sure to let the volunteer know how many hours per week you can commit.
4. Visit a children's hospital
There are often opportunities to volunteer at children's hospitals, particularly around Christmas and the staff are always very grateful if you can light up the day for their young patients. Most of the children just want some company so you can read to them or play games. If you have any spare toys, why not donate them to the hospital for Christmas? Check with your Leader first on which hospitals are best to approach.
5. Helping children with special needs
It's often difficult for children with special needs to feel that they can take part in the same activities as others. Supporting children with SEN by teaching them music, gardening or helping with animal welfare are really good examples of making the most out of your Volunteering section.
Before you start any part of your Volunteering section, be sure to speak with your Leader and let them know what activities you will be taking part in. If you're under 16 and struggling to find options, have a look at volunteering ideas here or speak to your Leader.