Our DofE Cymru Youth Ambassador programme – formerly known as Regional Youth Ambassadors – is a chance for young people to go further with their DofE Award. They don't need to be a navigation master, a sporting champion or a local volunteering hero, just willing to share their story and inspire others.
We are looking for young people who are…
Aged 16-25
Living in Wales
Have completed at least one level of their DofE Award or are a substantial way through their Gold
Have had a positive experience of the DofE Award and want to share their experiences with others
For more information on the programme, take a look at our overview document here
To fill out an expression of interest form or nominate a young person, click here.
Mae ein rhaglen Llysgenhadon Ifanc DofE Cymru – y Llysgenhadon Ifanc Rhanbarthol gynt – yn gyfle i bobl ifanc fynd gam ymhellach gyda'u Gwobr DofE. Nid oes rhaid iddynt fod yn feistr llywio, yn bencampwr chwaraeon nac yn arwr gwirfoddoli lleol, dim ond eu bod yn barod i rannu eu stori ac ysbrydoli eraill.
Rydym yn chwilio am bobl ifanc sy'n…
16-25 oed
Byw yng Nghymru
Wedi cwblhau o leiaf un lefel o'u Gwobr DofE neu'n dod i ddiwedd eu gwobr Aur
Wedi cael profiad cadarnhaol o Wobr DofE ac yn awyddus i rannu eu profiadau gydag eraill
Am ragor o wybodaeth am y rhaglen, darllenwch ein dogfen drosolwg yma
I gwblhau ffurflen sy'n mynegi'ch diddordeb neu i enwebu unigolyn ifanc, cliciwch yma.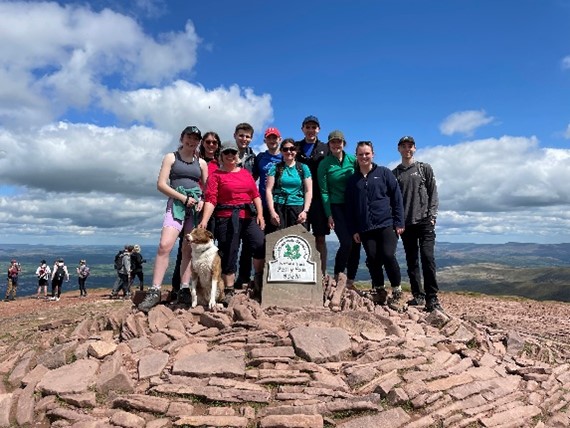 If you have any questions around the programme, contact [email protected] and a member of the team will get back to you.
Os oes gennych chi unrhyw gwestiwn am y rhaglen, cysylltwch ag [email protected] a bydd aelod o'r tîm yn cysylltu â chi.