Our strategy: Youth Without Limits
We want to give more than one million young people the chance to participate in our life-changing programmes, over the next five years.
Strategy Strategy (Welsh language)
We will focus particularly on those who experience marginalisation, ensuring that the DofE is open to all young people and that our participants reflect the most diverse generation of young people ever.
How we operate
We license and support a range of organisations including: schools, colleges, youth groups, young offender institutions, fostering agencies and hospitals to run DofE programmes for their young people.
The DofE is proud to be part of The Duke of Edinburgh's International Award Foundation which supports operators in more than 130 countries and territories to deliver DofE and increase opportunities for young people.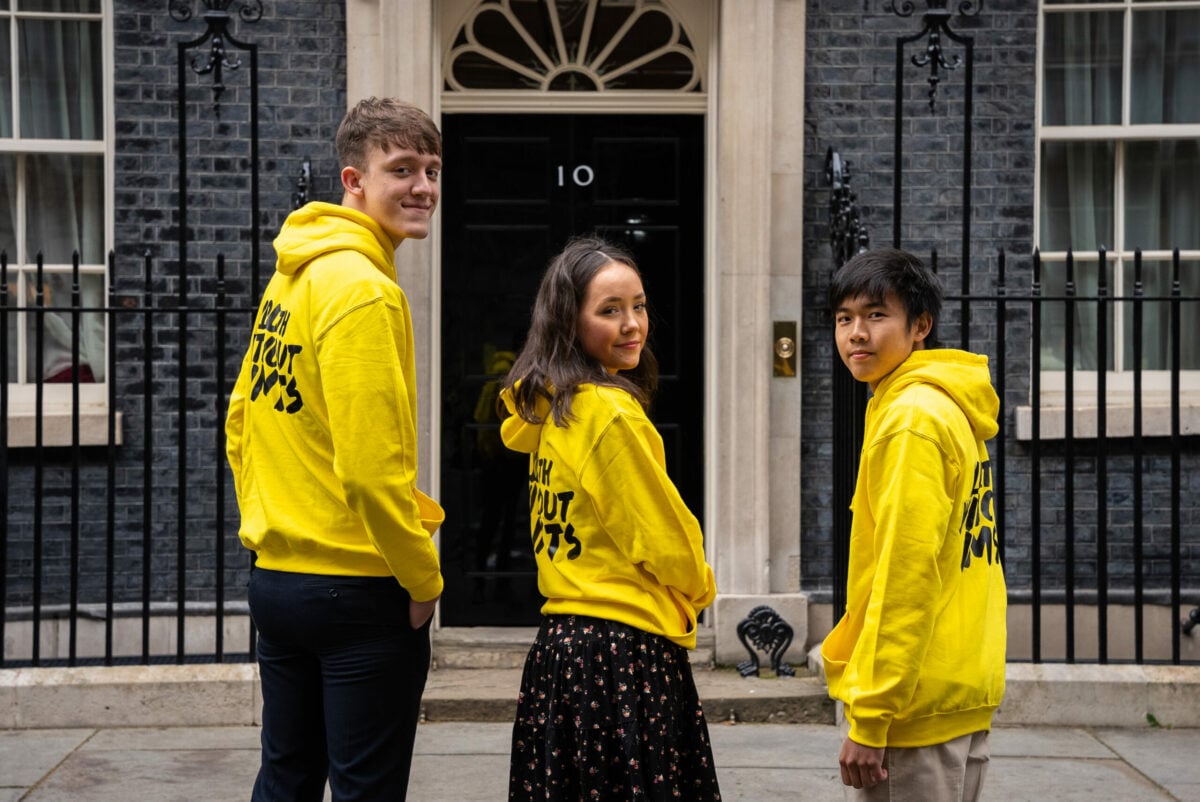 Our Advocacy Work
As a leading UK youth charity, we work to influence debates and decisions that affect young people's life chances and wellbeing – and to connect them with opportunities to make a positive impact on the issues they care about.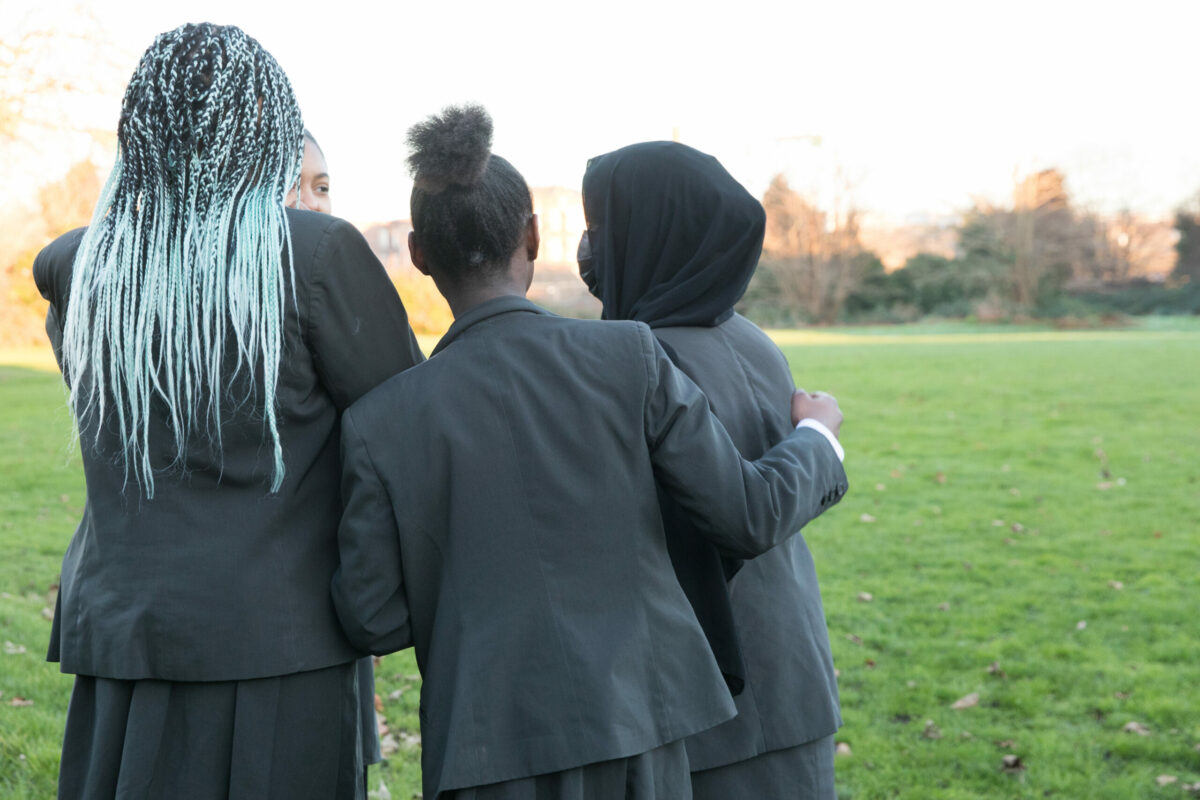 Keeping Young People Safe
Each year, hundreds of thousands of young people take part in a DofE programme. Keeping them safe is our first priority and everyone's responsibility.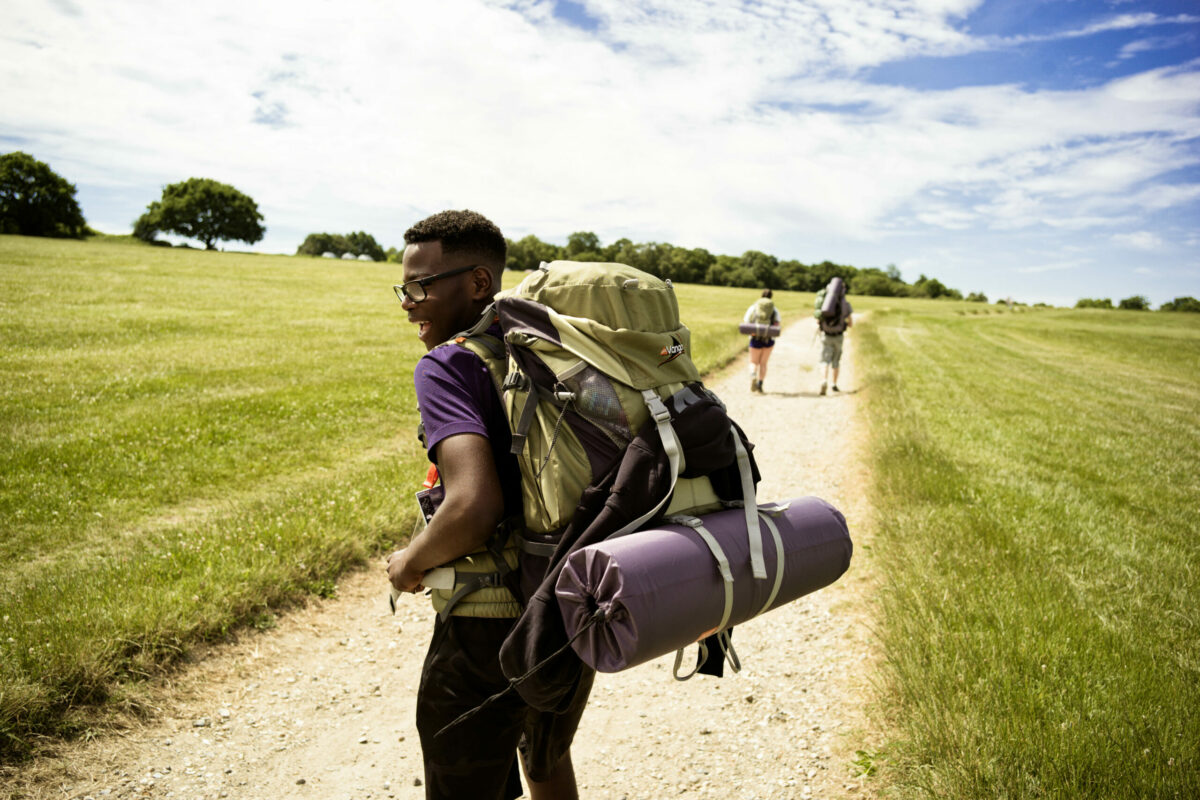 Executive Leadership Team
Our Executive Leadership Team works together to grow provision of the DofE so that more young people can have this life-changing opportunity.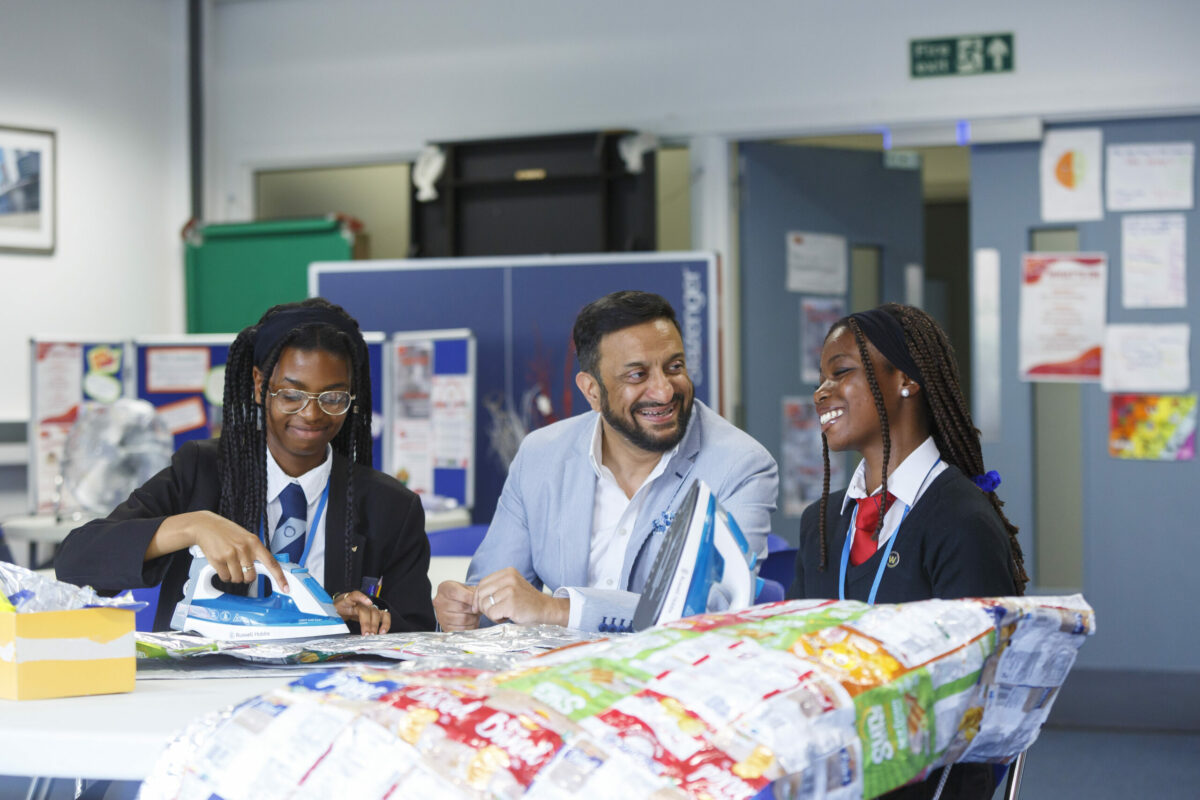 Our Trustees
Our Trustees set the charity's strategic direction, monitor the delivery of the charity's objectives, and uphold its values and governance.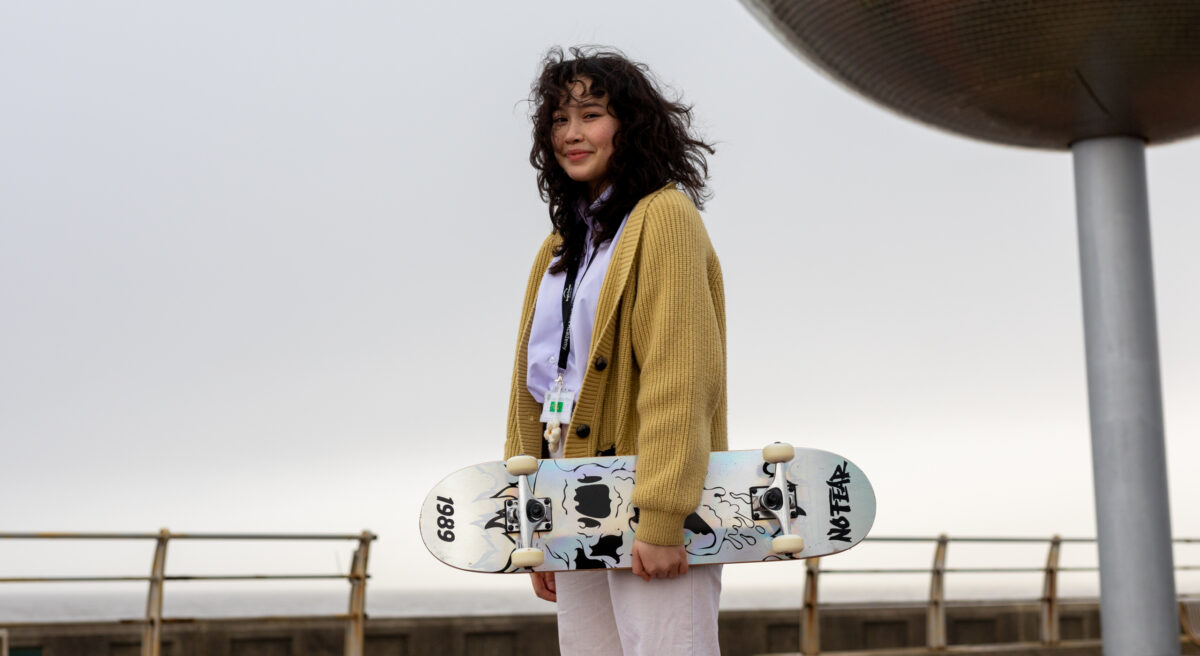 The Latest
Find out what's happening at the DofE; media releases, informative blogs, inspirational stories and more.
History
HRH Prince Philip, Duke of Edinburgh first considered the idea of a national programme to support young people's development in the autumn of 1954 at the request of his inspiring former headmaster, Kurt Hahn.
In the post-war era, His Royal Highness wanted to bridge the gap between leaving formal education at 15 and entering into National Service at 18, so that young men made the best use of their free time, found interests and acquired self-confidence and a sense of purpose that would support them into their future and help them to become well-rounded citizens.
Following discussions with the Minister of Education in 1955, The Duke of Edinburgh consulted a number of national voluntary youth organisations with a 'boy' membership with a view to starting a pilot.
Led by Sir John Hunt (later Lord Hunt), who provided the necessary administration and co-ordination amongst the partner organisations as the first Director, a pilot for The Duke of Edinburgh's Award was launched in February 1956. The programme had four sections; Rescue and Public Service, Expeditions, Pursuits and Projects, and fitness, which would holistically support, guide and upskill young men as The Duke envisaged.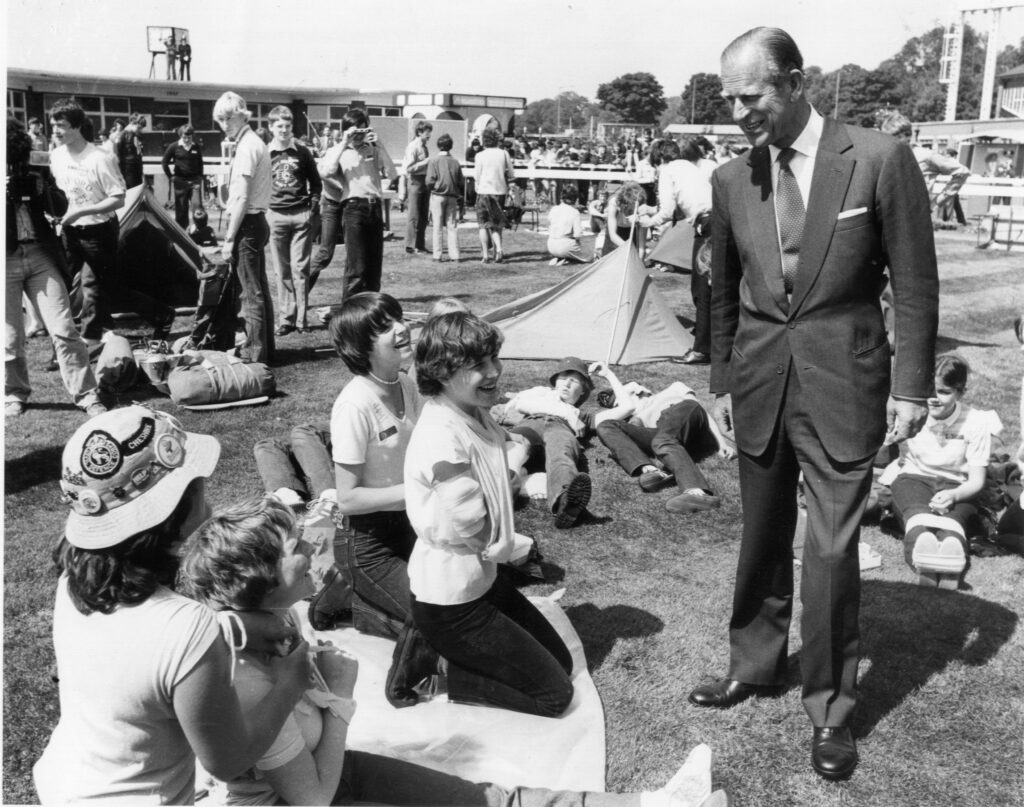 Initially the pilot just involved national voluntary youth organisations and many attended a planning conference at Ashridge College in Hertfordshire in March, 1956. However, the pilot was quickly extended to include Local Education Authorities, the Navy, Army and Royal Air Force, and a handful of independent and grammar schools across the UK. After the first year, 7,000 boys had started a DofE programme and 1,000 Awards had been achieved.
In fact, the pilot proved such a success that, by the second year, other small scale pilots overseas and a programme for girls had also been set up. Furthermore, the number of organisations and young people taking part had more than doubled.
The DofE continued to evolve over subsequent decades and in 1980 the age limit was extended so that any young person aged 14 to 24 could take part. At this time, DofE programmes took on their current four section format of: Volunteering, Physical, Skills and Expedition, with an additional Residential section at Gold level. Popularity has continued to grow, with over 130 countries and territories now offering DofE programmes as part of The Duke of Edinburgh's International Award Foundation.
In 2020, young people stepped up and played an integral role in supporting communities across the UK to respond to the coronavirus pandemic. A remarkable 330,000 young people continued with their DofE activities – a huge force for good, dedicating 1.8 million hours of volunteering, equating to an investment of almost £8.5 million, to local communities at a time when they needed it most. DofE participants sewed PPE at their kitchen tables, delivered food parcels to those who needed them and put on virtual concerts for care homes.
As the UK recovers, the benefits that the DofE offers are more important than ever. Our new strategy puts the DofE at the heart of the national effort to back young people through the challenging years ahead.
Timeline
The Duke of Edinburgh's Award for boys started. The programme was made up of rescue and public service, expedition, pursuits and projects and fitness.
The Duke of Edinburgh's Award for girls is piloted. The programme consisted of design for living, adventure and interests and service.
The Duke of Edinburgh's Award became a charitable Trust.
The Duke of Edinburgh's Award for young people aged 14 to 21 is launched.
One million young people have now started their DofE programme.
One programme for all young people is implemented. It consisted of service, expedition, skills, physical recreation and an additional residential project at Gold.
HRH The Earl of Wessex & Forfar achieved his Gold Award.
The International Award Association is established.
HRH The Duke of Edinburgh handed over Chairmanship of Trustees to Sir Tom Farmer but remains as Patron.
Expedition section completely overhauled to be accessible for all.
The Duke of Edinburgh's Award celebrates its 50th Anniversary and is awarded a Royal Charter.
eDofE, the DofE's online management system is launched.
Independent research, supported by The Pears Foundation, is published which evidences the positive impact DofE has on young people who take part.
The Duke of Edinburgh's Award celebrates 60 years and launches the DofE Diamond Challenge.
HRH The Countess of Wessex cycled from the Palace of Holyroodhouse to Buckingham Palace as her DofE Diamond Challenge and raised over £100,000.
The Duke of Edinburgh's Award launches the DofE Adventure, a chance for everyone aged 18+ to get a taste of an expedition whilst raising money for the charity.
HRH The Earl of Wessex & Forfar takes on the Tennis Challenge 2018, raising over £2m for the DofE in the UK and across the world by playing on every Real Tennis court worldwide.
The DofE's Diamond fund, comprised of Diamond Challenge fundraising and investment from the #iwill fund - a joint funding initiative from The National Lottery Community Fund and the Department of Culture, Media & Sport - contributes to record-breaking numbers of disadvantaged young people starting their DofE in 2018/19: 68,774 (9% increase on the previous year).
The DofE responds to the coronavirus pandemic, with young people dedicating 1.8 million hours of volunteering to their local communities.
The DofE launches our new five year strategy, aiming to give more than one million young people the chance to participate in our life-changing programmes, over the next five years. After the loss of HRH The Duke of Edinburgh, the DofE is more determined than ever to ensure his legacy lives on through our life-changing work.
His Majesty The King conferred the Dukedom of Edinburgh upon Prince Edward who as the new Duke of Edinburgh, also takes on the patronage held by his father, Prince Philip, who founded the Award in 1956.