Anders went from shy to self-assured thanks to the skills he learned through his DofE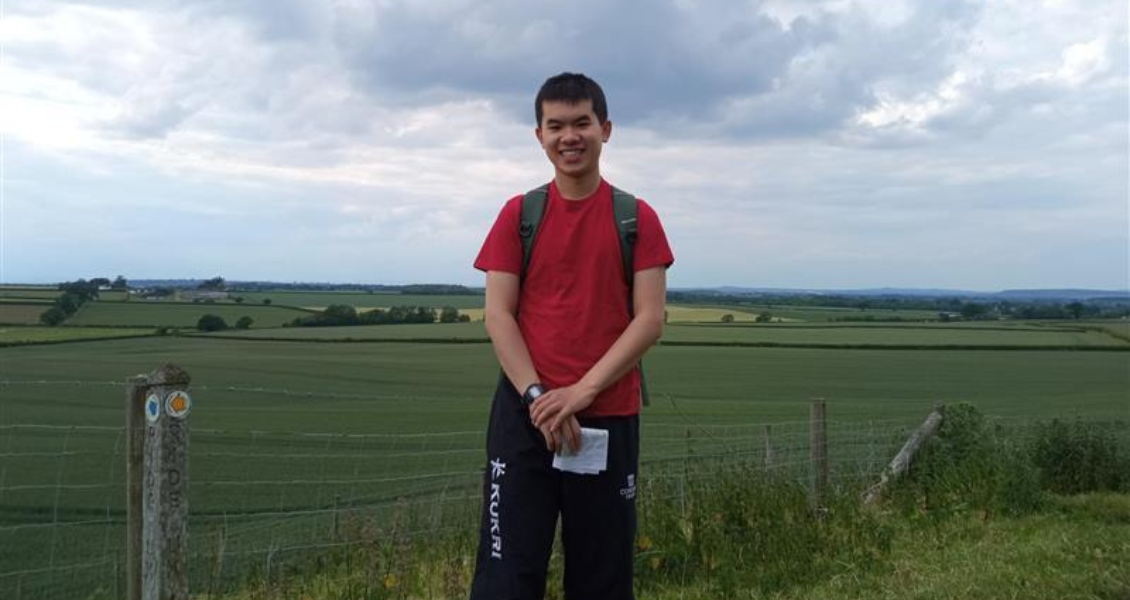 Anders has always been shy, reluctant to raise his hand in class for fear of saying the wrong thing. DofE has changed that, given him a confidence that has improved things academically and socially, a confidence that, he says, will have a real positive impact on his future.
Anders signed up for LAMDA courses in public speaking for Bronze, Silver and Gold and says his confidence has dramatically increased. He now raises his hand in class and asks for help when there's something he doesn't understand and finds it easier to engage with staff and other students. He says DofE encourages young people to try new things and take on new challenges which has given him a more diverse skillset, perseverance and, his biggest gift, that newfound confidence.
Anders, from Shropshire, said: "DofE helps develop skills that you'll appreciate later in life. There's an illusion that it's just for the sporty, people might be scared because they don't know what to expect. I saw a picture about DofE on a noticeboard next to my tutor's room, people were smiling in the photos and I thought it looked interesting so, even though I'd no idea how to pitch a tent, I thought, 'Why not?' I was hoping to learn new skills and get outdoors.
"For my Skill I did LAMDA Grade 3 in speaking in public. I'm pretty shy, mainly scared about saying the wrong thing, especially to people I don't' know, but that has changed now. I've carried on with the LAMDA for Gold and Silver and it's really given me confidence. Now, if I don't understand something in class, I raise my hand or go to a teacher rather than just sitting there, if I have problems in life I'll ask for help. Confidence is one of the most important things I've gained from DofE and I'm very grateful. I've also made more friends, I used to sit back but now I engage with people more.
"DofE makes you try new things; I didn't have many skills before. I did sport but wasn't' very good at it, I've had to push myself to attend sessions but now I'm more diverse in terms of my abilities which is good because now, if I get chances I try and push through."