Tiverton High School Participant Volunteers As DofE Young Leader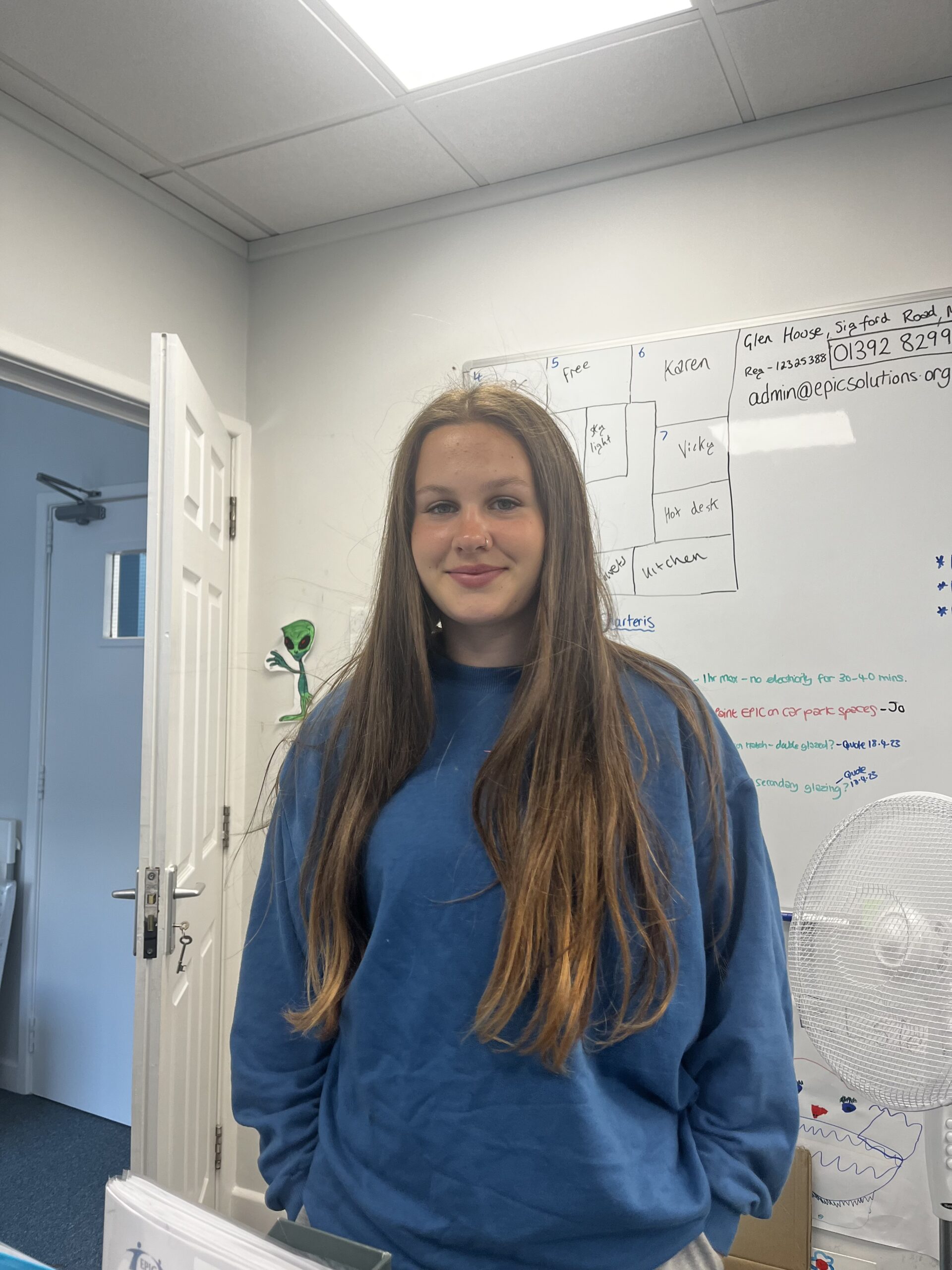 Silver participant, Jess signed up to the DofE Young Leaders course because she wanted to inspire other people to do their DofE. As part of her role Jess will help support younger participants at the school with training in putting up tents, using cooking equipment, map reading and route planning.
Jess said: "I enjoyed my DofE, and so I wanted others to try it. I particularly loved the Expedition section, and so I chose this module, as well as the supporting an inclusive programme module, for my Young Leaders course. So far, we've learnt about how to make the flexibilities of the expedition better known to people and how to put things in place to ensure it is accessible to everyone.
I'm conscious that the DofE Expedition can be quite scary for some people: you're away from home, you're doing things you might not be used to doing. I want to make people feel confident going into it. But I'm also going to reassure them that although it seems like you're going into the wilderness on your own, the teachers are always around and there to help you.
I think my main goal with being a Young Leader is just to get more people doing their DofE Award, being a cheerleader for it if you like! But in addition, for anyone who wants to go further, I'd also recommend signing up to being a Young Leader too.
It gives you a chance to be more educated about the DofE, and to help other people. I enjoy being a leader, I feel like I'm a natural at it, and this partly drew me into the course. I like being able to help people, and this programme is helping me to develop my leadership skills."
Shaun Wright-Stainton is the DofE Manager at Tiverton High School and he has appreciated the extra help with DofE Delivery at the school.
Shaun said: "We've enrolled 46 Bronze Participants this year, which is one of our largest cohorts, so it's been so good to have that extra pair of hands for the training. Our staff aren't always available, and having our Young Leaders there means I'm not constantly running around the whole room trying to see to everyone.
The fact that Jess has recently done her own Bronze Expedition has also meant she can use that experience to be extra helpful during the route planning – knowing there might be places on the map that look completely fine, but in reality you might want to avoid some paths in favour of others.
We're a huge advocate for the DofE in general at the school, we see it as a way for some of our pupils to completely turn their life around. We see them get focused on three things – exercise, talking to people, working on their skills – it develops the whole person. So having Young Leaders can only offer more encouragement for more pupils to sign up and helps us cope with those larger numbers."
More information on the Young Leaders Programme can be found here.