Bideford College celebrate first Gold Award
Keira Connolly has become the College's first Gold Award holder, after completing her award in March this year. She was invited to a Gold Award Celebration Event at Buckingham Palace to celebrate her achievement, along with 9,000 others across the four events which took place in May.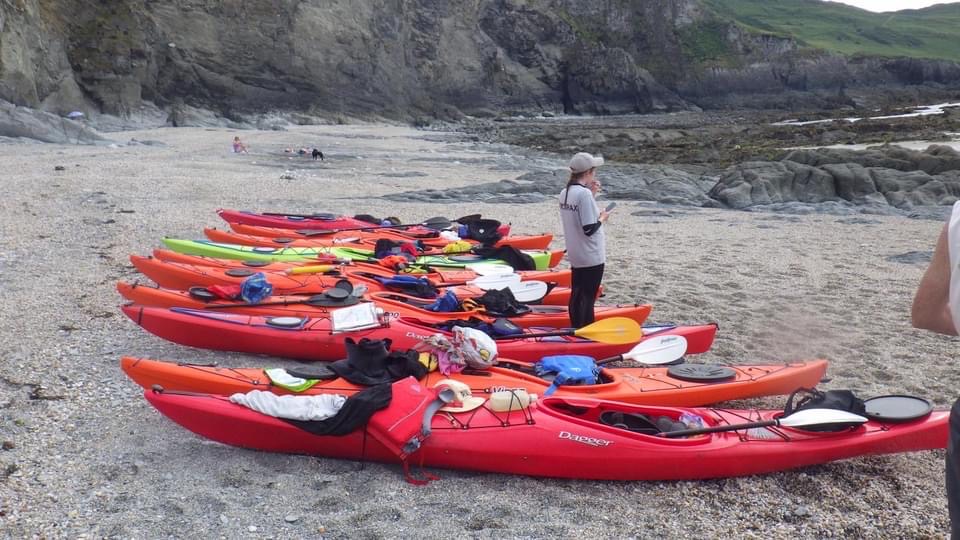 Keira has now completed all three levels of her DofE award and has experienced all sorts of activities throughout her journey, from crocheting and cooking to caving and kayaking.
Keira said: "When starting my DofE at the Bronze level, the physical, mental, and social challenges that came with the programme first piqued my interest. It was a chance to help my local community, improve my skills and meet new friends along the way. Before the first practice expedition, I had never been camping which led me to learn to be independent with my campmates. Skills such as map reading, cooking on a Trangia, and putting up a tent were all new to me.
The Silver level came with new skills, and my group decided to mix up our activities. The walk and the camp were almost the easiest section, despite being longer. We knew how we all worked and had learned the good and the bad from the year before. Ultimately, the chance of spending more time with my friends and challenging ourselves together again played a major role in completing Silver.
Then came the Gold DofE. Between revision and deciding on my choice of University, Gold gave me the chance to separate myself from the stress. My expedition was a challenge for my whole centre with none of us having kayaked before. Wild camping was another new experience. I was lucky enough that the expedition was during a heat wave – perfect for camping on a beach!"
Kimberley Gilbey is the Sixth Form Manager at Bideford College and knows that the experiences which Keira has had through DofE will stand her in good stead in later life.
Kimberley said: "Keira's opportunity to participate in the DofE award from Bronze through to Gold has meant she has made lifelong friendships from all over the UK. Keira has tested her resilience and faced fears that she would have never had the opportunity to, had she not participated. 
Keira has learnt lifelong skills such as wild camping, teamwork, communication skills and negotiation, all of which will all assist Keira with her journey through university and into adult life."
When asked about her favourite memory from Keira is understandably proud of completing all three sections of her award, but it is her experiences during the Gold Expedition section which stand out.
Keira explains: "My favourite memory was definitely my expedition experience. Watching the sunset and the sunrise each morning started the day off well. Over the four days we covered 50km, starting in Minehead and ending in Combe Martin. Before the expedition, I had never kayaked and had only been on the sea to surf. This was a very different experience!
The expedition was during a heatwave and with the cool sea to cool us down it was a wonderful experience. Kayaking on the sea had a peaceful feel and any stress from college was lost these days. Fishing at camp to try and catch fresh food to eat was a fun activity for the evenings. The routine was established and everyone had their roles. Wild camping on the beach meant falling asleep looking at the stars and waking up to watch the sunrise. The experience was amazing, whilst being a challenge for my muscles!"