The business benefits of the DofE
Alice Williams, Senior Business Analyst and DofE Manager at Schneider Electric UK&I, a leader in the digital transformation of energy management and automation, explains why they decided to give their young employees the opportunity to do their DofE.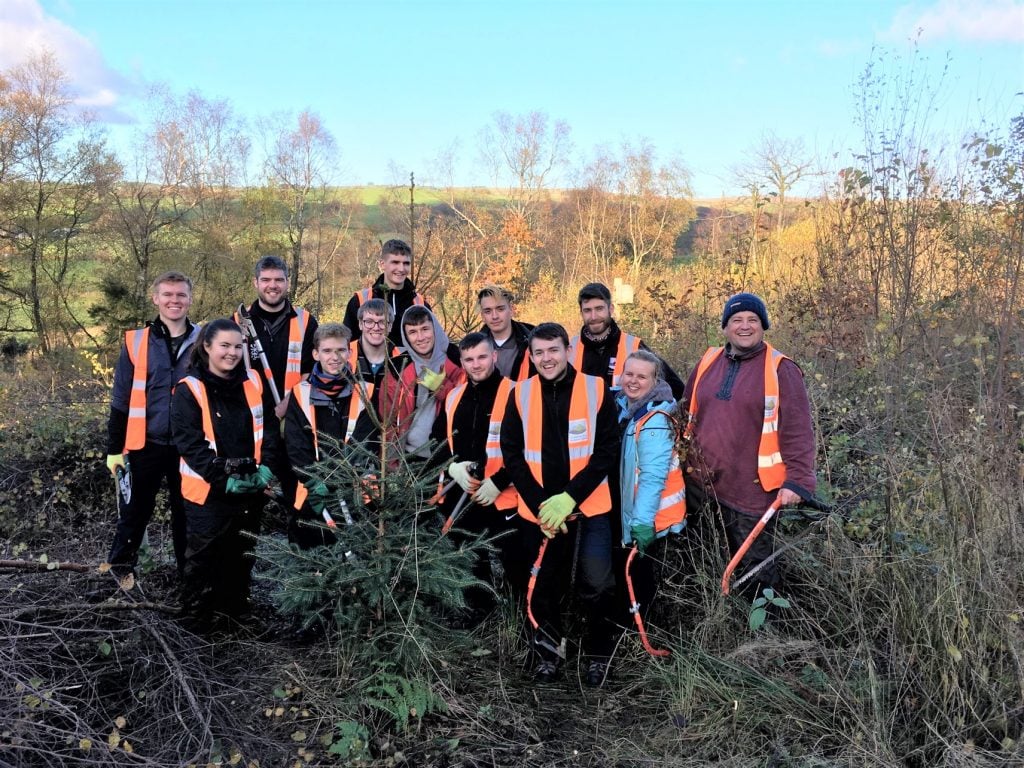 Why has Schneider Electric decided to support the DofE?
The DofE echoes many of my own personal values and those of Schneider Electric. It is about maximising every individual's potential, breaking through challenges and giving and finding opportunity. At Schneider Electric we value employees for their potential and for bringing their whole selves to work. They are encouraged to volunteer through our own platforms and we advocate wellbeing and fitness. The DofE gave us the perfect vehicle to help ensure we are investing in our people right at the start of their career. It will help build their confidence, resilience, leadership, communication and teamwork skills.
What do you look for when employing young employees?
We look for potential in young employees, those who are self starters and hungry to learn. We want people who are personable, can work with the team to add value and develop as they progress. Our business is in sustainability and efficiency – a space that is changing rapidly so we really want people who enjoy a challenge and can adapt.
What skills and attributes do you think young people will need to demonstrate for the future workplace?
Communication and the ability to add value – our business is all about our customers and providing them with the best possible solution. Also, the skills to use new technology to drive business forward in a space that is changing rapidly, and to listen and learn every day.
How do you think achieving a DofE Award helps young people to be work-ready?
The DofE really helps young people to understand themselves, what motivates and drives them, what they are interested in, what they stand for and their limits. This self awareness is invaluable when they enter the world of work as it gives them confidence that they can complete new tasks and challenges, empathy for working well in a team and broader experiences, outside of education, to draw on when they need to problem solve.
What do you think when you see a candidate has a DofE Award on their CV?
Mention of the DofE shows me that someone has gone above and beyond to develop themselves. It shows a sense of personal growth and achievement. It demonstrates the ability to start and complete a project successfully.
Why are you now offering the Gold DofE Award and how do you see it benefitting young employees and your business?
In addition to all the attributes above, offering the DofE will allow us to build powerful networks between our younger employees. We have 4,500 employees in the UK across 42 sites. This will connect peers and give them access to a great group of mentors. We hope that this investment in our young talent is something we will continue to reap through their careers as they go on to promote, progress and eventually lead.
How would you recommend DofE participants and Award holders make the best use of their DofE skills and experience on their CVs?
It is important to articulate what about the experience is key for the CV. If the CV is written chronologically then key elements should be brought in at the appropriate time.
The expedition is an example of leadership, problem solving and resilience – and an ability to work in unknown environments, if they did it abroad this could be tied in with any highlighting of language skills.
If the CV is written in skills format then the experience should be broken into the appropriate segments. Volunteering can demonstrate strong people skills and empathy, or excellent time management or commitment and focus to see a task through.
I would not restrict DofE skills to the personal profile, for a young person at the start of their career this is an amazing opportunity to demonstrate work skills and differentiate yourself from peers.