Expedition that would have previously needed a variation form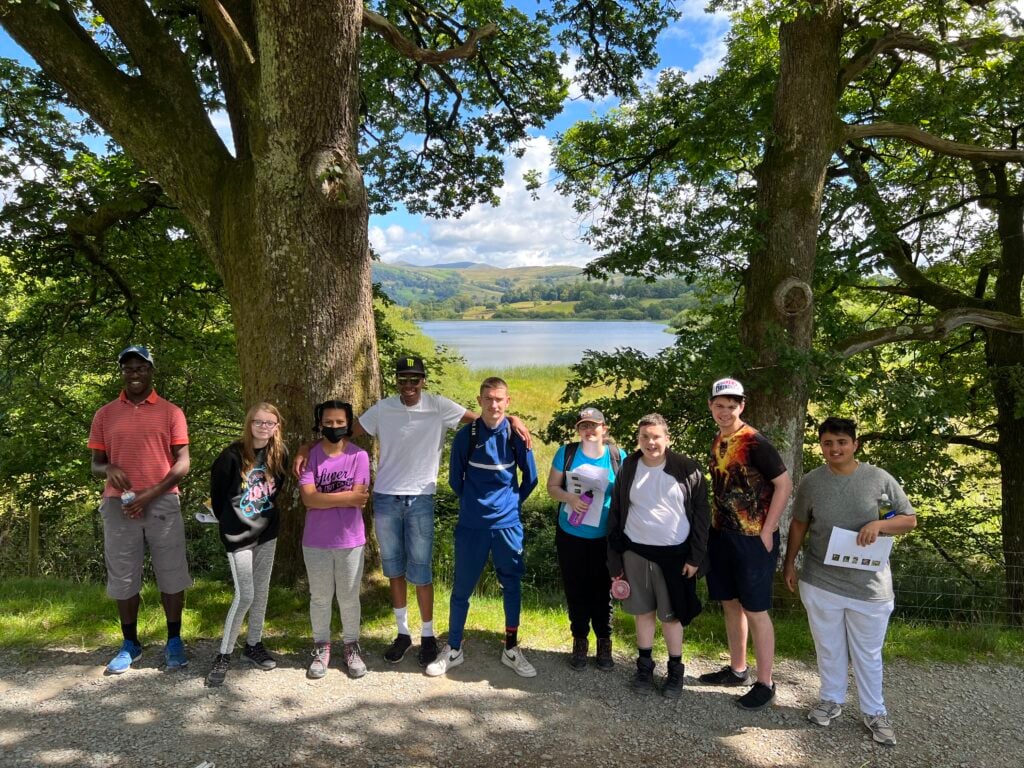 Our new Expedition Requirements mean that DofE Leaders no longer need to apply for a 'variations process', but can instead have a conversation with their staff, Operations Officer and DofE Participants to decide what is an appropriate challenge for their young people while ensuring the Award is achievable by all. Below is an example of an expedition that would previously have needed a variations form, but now has the agency to make suitable adjustments to meet the needs of the group. These examples are highlighted in bold.
Pioneer House and Piper Hill specialist schools in South Manchester recently adjusted aspects of the expedition section to ensure they could provide the necessary level of support for their young people. To make up the numbers for the Bronze group, the two schools joined together to form their expedition teams.
Pioneer House and Piper Hill's expedition took place in Windermere, Cumbria and they chose to stay overnight in camping pods nearby. Due to the needs of the young people staff members accompanied the group throughout the expedition and all equipment other than that needed for the walk was kept at the campsite. The young people created a meal plan and shopping list using visuals and went to the supermarket together to purchase their expedition food. They were then supported to cook a substantial hot meal on camping stoves during their expedition, and each took responsibility for their own pot washing.
The group were given agency to make decisions about their expedition, and to work as a team to consider the different levels of support needed for their group members. The aim of their expedition was to study local flora and fauna – using their hours of planned activity to record the types of trees, plants and animals they encountered on their expeditions as well as the frequency, using picture reference sheets and tallying. For their journeying, the group were given a choice of different routes, and made a pro and con list of each, considering the needs of their peers and the adjustments needed – for example of those using a wheelchair or mobility aid.
These adjustments allowed young people from Pioneer House and Piper Hill to feel safe on their DofE Expedition, as well as reassuring their parents and carers that they would be supported on an overnight stay in an unfamiliar environment.
Kiya, DofE Leader at Pioneer House says: "The DofE in general is important because unlike academic qualifications, it's a level playing field for our pupils – they work just as hard as pupils in a mainstream school to get their Awards. The expedition itself is probably both the hardest and most exciting part for our pupils. Some of them don't get many opportunities to spend time away from home or school. We offer most activities for their DofE sections during the school day, but the expedition is a chance for them to visit a new place – something many wouldn't be able to do independently yet. It's a big motivator for them, and by making reasonable adjustments on the expedition, they are able to complete the whole DofE Award."