Setting a suitable non-wild country challenge at Gold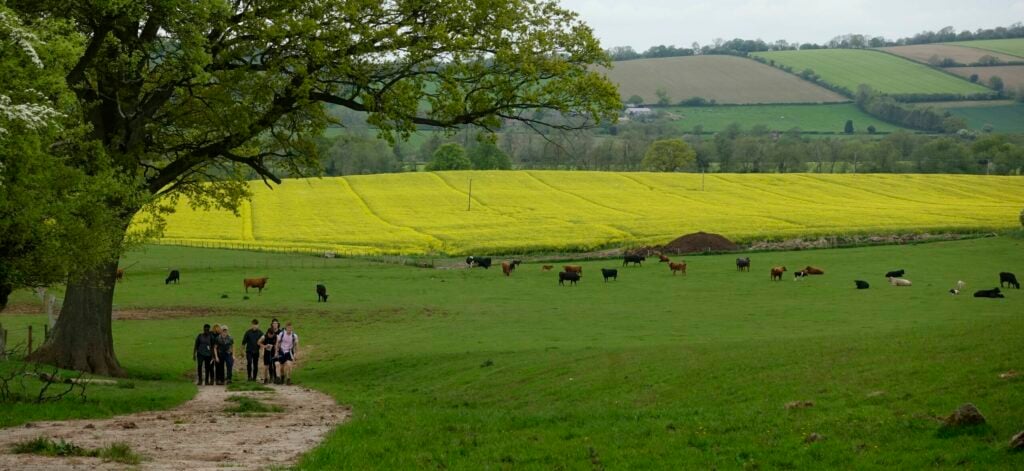 We recently spoke with the DofE Manager at Wrekin college, an independent school in Central England about how they set up their non-wild expedition with a difference.
1. What were the expedition aims?
Participants learnt about the law that governs Public Rights of Way and the CROW 2000 Act as well so their aim, which followed on from what they learnt on their Silver expeditions, was, 'use and abuse of footpaths'. This allowed them, knowing some minor highway law, to comment on the state, location, routes and maintenance of the rights of way and access land they walked upon.
2. What did the expedition look like?
Wrekin College delivered walking expeditions in an area of Central Wales near New Radnor, which has large areas of open moorland and very little habitation at all.
With only two groups, using small campsites and the use of school staff and transport the costs of the expeditions per participant were minimal at around £200 as a total for both Gold expeditions.
3. What did you need to consider to organise and lead this expedition?
"We had to wait until campsites/the countryside (and especially Wales) fully reopened. By our 2021 summer term we were ready to go ahead. At this stage the school's management was keen to catch up (in one term) everything that had been missed over the past year!"
Wrekin College run expeditions in-house – as for many Leaders, it was an exceptionally busy time to run expeditions with Teacher Assessed Grades having to be submitted by the regular DofE Leaders, some of them Heads of Department.
"The temporary changes to the rules for expeditions made things MUCH more accessible in terms of doing the expeditions at short notice. We did not need to use wild country, which meant that journey times were much shorter to the start of their expeditions (and cheaper!)."
"Secondly we had Gold Assessors on the staff who could assess the groups and who had not been involved with their training at all."
4. As a Leader, what did you notice about the outcomes for participants doing this expedition?
"Parents have been really grateful that we did not just cancel the expeditions due to COVID and some commented that other siblings at other schools had suffered this fate."
The participants really enjoyed walking on the routes that they had chosen and exploring some very varied countryside from small fields to large tracts of open land. As a cohort they are well on their way to completing their Gold Awards (some have already) and the school will continue to help them, even though they have now left to pastures new.