Ways to reduce cost and waste on DofE expeditions: a Leader's perspective
As the planet faces rising emissions, wildfires and an ongoing war with plastic waste, one group of young people have sought to reduce their carbon footprint by having single-use "plastic-free DofE" expeditions.
On the Channel Island of Alderney, the DofE participants at St Anne's School are all too aware of the toll of plastic use – the island itself has invested in plastic reduction by cutting out plastic bags from shops and using glass bottles instead of plastic in an island-wide milk dispensing scheme. Local wildlife groups also do regular beach cleans to clear waste.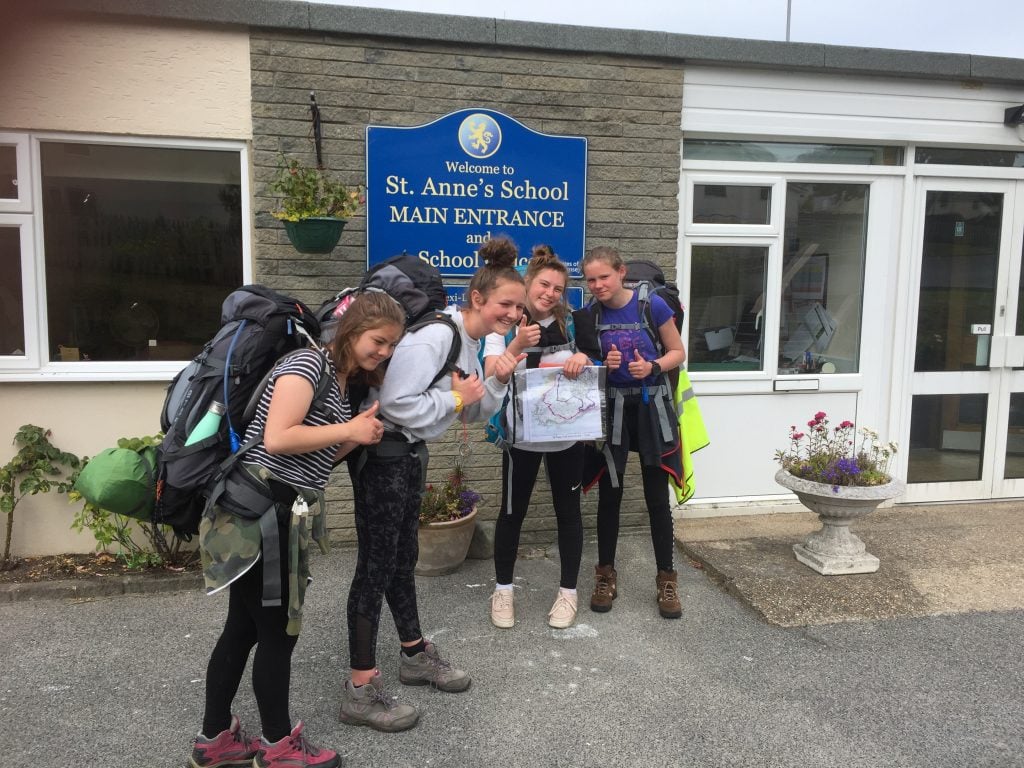 Reducing waste
Jeannie Taylor, DofE Co-ordinator at the school, was struck by how much single-use waste was being generated on an expedition, and she and her participants decided to make some eco-friendly swaps.
"The waste of the expedition just to waterproof the kit is just phenomenal. You use your bin liners to waterproof your bag and obviously all the food that gets carried.
"We have nine participants each in our Bronze and Silver groups. You can imagine for each one if they're having to waterproof all their kit, they'll have to use at least half a dozen plastic bags if not double that, so we're getting rid of that one-use plastic. We take it for granted.
"Before that we were using one-use water bottles, which you can recycle, but why not use something you can just top up and keep? It's about making you think about what you can reduce."
Through persistent fundraising, the school has swapped out plastic bags for dry bags for waterproofing, collapsible water bottles instead of single-use bottles and reusable forks and food bags, all dishwasher proof, which can be used time and time again.
Jeannie added: "The idea of going on expedition is to look at reducing how much you're taking anyway. The main thing is to look at the packaging, look at how you can transport it in something that can be reused."
Reducing costs
Expeditions need to take place off the island – so the cost of travelling means there's an extra reason to reuse kit and tools, rather than buying new items each time.
Through fundraising and donations, the group has now managed to buy kit that can be shared and reused with each cycle of participants, such as rucksacks, walking boots, dry bags, reusable water bottles, food bags, quick-dry towels, roll mats and sleeping bags.
With the costs reduced, Jeannie said the school has seen its largest uptake in years, with nearly everyone signing up to get involved.
"They really enjoy it and I like to think it's because I make it fun. I've also reduced the barriers, such as the cost of expeditions with funding and fundraising plus the investment of kit for all.
"It's really important that they're exposed to different environments and experiences and shows what a big world there is out there. It speaks volumes if you've got those Awards throughout your life, it follows you throughout school, college and university."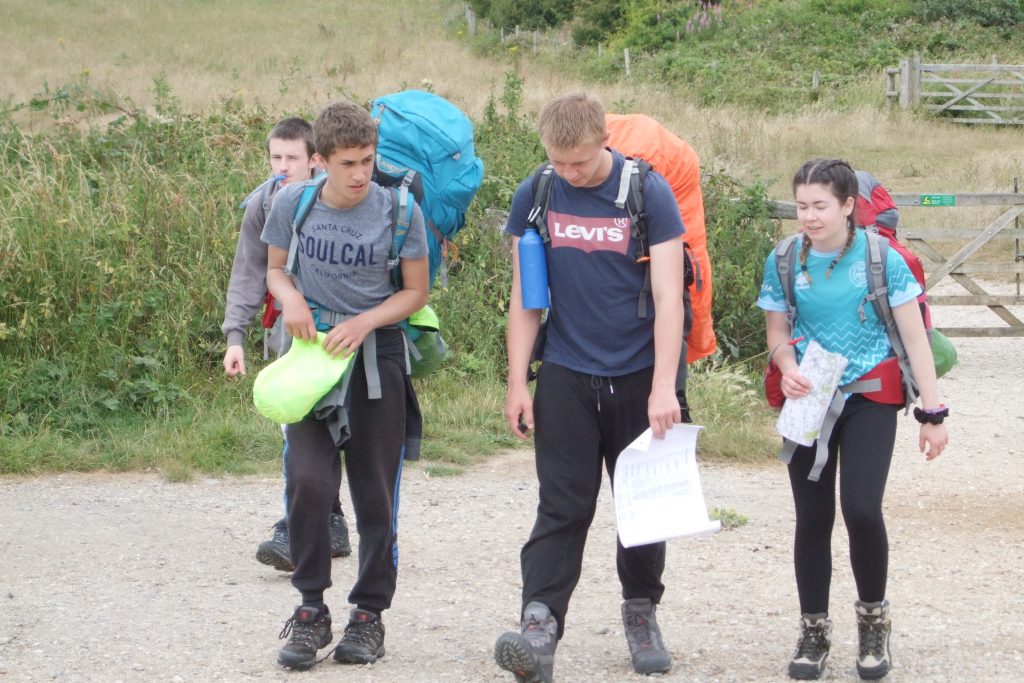 – How can you be more environmentally friendly on your expeditions? Look after your outdoor kit. It'll make it last longer, meaning you won't need to replace it as often. You'll save money and help the environment by reducing, reusing and recycling. Read how our DofE recommended kit partners have taken steps to make DofE recommended kit better for the environment.