DofE Participants and Award holders head to Google London for Youth Without Limits LIVE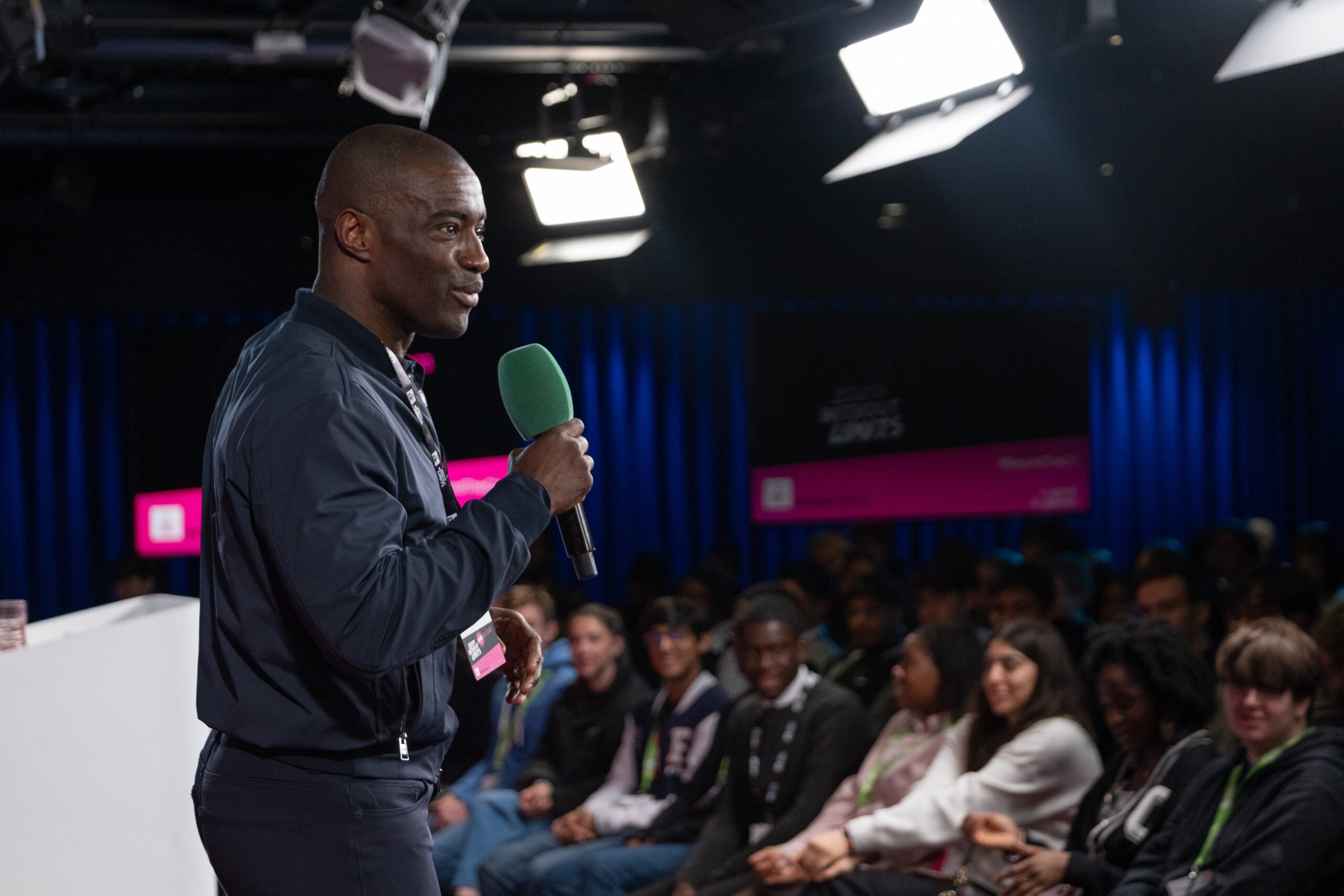 Hundreds of DofE participants and Award holders gathered at Google in London today for a unique, interactive event to boost their confidence, knowledge and skills as they prepare for the world of work.
Youth Without Limits LIVE: Beyond the CV is part of the DofE charity's work to support and champion young people by helping bridge the gap between education and work. The day included workshops on making a positive and memorable first impression, communication styles and finding a career you love – along with panel discussions from employers on the skills and qualities they look for and on how to navigate a rapidly changing world of work.
Attendees – aged 16-25 and from across the UK – also heard an inspiring keynote speech from businessman Tim Campbell MBE, a Silver DofE Award holder and winner of BBC One's The Apprentice, who returned to the show last year as Alan Sugar's right-hand man. Representatives from Amey, UKPN, Google and other DofE charity partners were on hand to lend their expertise and offer support and advice.
Lauren, 18, from St Briavels in Gloucestershire, who attended the event said: "For many young people, entering the workforce can seem overwhelming – especially with the current intense job competition and limited school focus on transitioning to employment. Today's event has really stepped in to bridge that gap, underlining the relevance of DofE skills for the workplace and providing insights from experts about the skills needed for the future and crafting standout applications. Understanding what employers seek and how to attain it has boosted my confidence and enthusiasm for what lies ahead."
In his speech, Tim Campbell told attendees to look at what gives them purpose and align that with employment opportunities. He said: "There can be value and employment opportunities in the things you enjoy. Finding a job that gives you purpose can make you happy, it can motivate you to fulfil your potential and it can provide the drive to problem solve, which is one of the biggest things you'll be rewarded for in the world of work.
"I've sat where you're sitting and my advice to you is don't stay in your comfort zone, go out and explore. Make the decision, make the change if necessary and don't be scared of failure; the growth that you get from doing rather than thinking makes a massive difference. Say 'yes' to more things than you say 'no' to, adapt to different situations and work hard."
Ruth Marvel, CEO of The Duke of Edinburgh's Award, said: "Doing their DofE gives young people a whole range of skills and qualities employers value, which can't always be learnt in classrooms – like teamwork, problem-solving and self-belief. Our Youth Without Limits LIVE events help them recognise and explore those skills, boost their confidence, and get first-hand, top-quality advice on entering the workplace.
"This generation are navigating unprecedented uncertainties and challenges. But, as was clear at today's event, they're also passionate, eager to learn, and – with the right support and opportunities – capable of achieving amazing things."
The DofE's Youth Without Limits LIVE: Beyond the CV event has supported over 750 young people in the last 12 months. Find out more.