DofE Heroes: Our own helping hands in the community
At DofE Scotland, Volunteers Week is especially important, a time for us to celebrate one of the core functions of the Award – volunteering in all shapes and forms. We see so many great showcases of volunteering across the network, leaving positive and lasting marks on the community. Whether a participant or adult in the network, your volunteering efforts are valued and appreciated.
We will always try to promote and celebrate your volunteering stories as part of our DofE community.  They continue to greatly inspire the values The DofE hopes to encourage throughout the Award.  However, we at The DofE sometimes don't look closer to home- our own helping hands!
The DofE Scotland team stretches far and wide across Scotland, with members of the team committing time and effort behind the scenes as a helping hand to their local communities. This volunteer's week, we would like to celebrate such colleagues by shining positive light on their volunteering activities!
Rebecca Raynes, our Senior Operations Manager, shares how she volunteers in her community, 'As a family, we have supported our local Foodbank with donations for a long while.  I was aware that our normal method of donation wasn't possible in lockdown – and thought that might well be the case for others.  So, I decided to collect items locally (a box at the end of the drive!) and ensure they made it the foodbank.  I promoted this opportunity through our community Facebook group and the response has been fantastic!'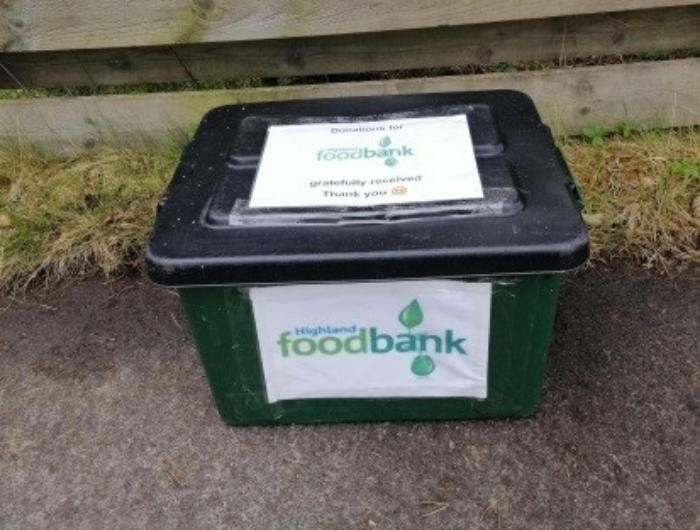 A kind act in the local community that helps those in need, Rebecca feel this impacted her and the community, she says 'I am pleased to be able to do a small thing to help; the whole family is involved, and it is good to talk about the challenges that others face at this time.  I am delighted by the response from the community.'
When asked why you should consider volunteering and its importance in the community, Rebecca said, 'Volunteering is an excellent way to give something back to the community, or to support a cause which you are passionate about. Volunteering isn't about age – anyone can volunteer!  When times are more challenging, I think it can really help to focus on how others are coping and support them – I guess it takes the focus off ourselves for a while.'
Its Volunteers week and we would love to share your volunteering stories – get in touch on social media using #VolunteersWeek and #DofEWithADifference.