Delivering DofE under tighter lockdown restrictions
Stanwell School
DofE Manager Hannah from Stanwell School in the Vale of Glamorgan has seen a huge interest in the DofE at the school this year, with 144 enrolling in their Bronze programme already.
"I have decided to enrol the pupils now so they can have as much time as possible to get their volunteering, physical and skills sections started, especially as things may be opening and closing through the year. We have also found that some of the charity shops have not had their older volunteers start back and so there are lots of places available – quite a few of our pupils have started in the charity shops in Penarth. I am hoping they will have then finished their 3 sections prior to us going out on expedition. I think it helps pupils develop in experience and maturity if they have started their other sections."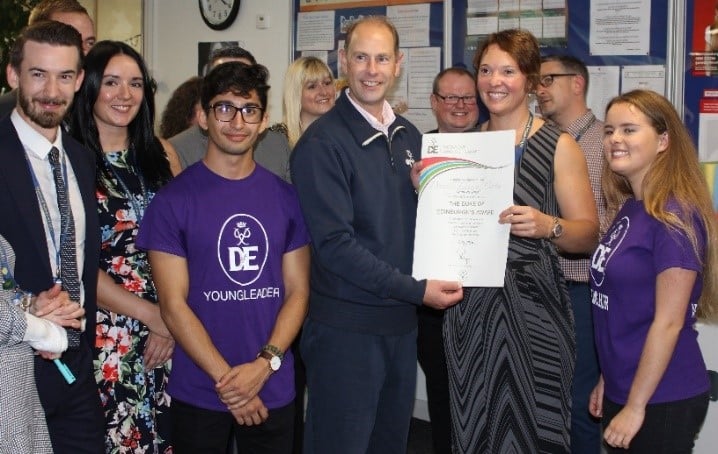 Pembrokeshire
Schools across Pembrokeshire have been leading the way and continuing with their DofE programmes across the county, with several achieving their Certificates of Achievement. During September over 120 young people completed their Bronze DofE Expeditions. Leader Dave Sommerville has been supporting young people to continue their DofE and promoting the #DofEWithADifference campaign, also making use of the temporary programme changes.
"We have adapted the scheme to ensure it is delivered safely and in line with Government guidelines, and what we've found is that our young people are so enthusiastic about taking part in extra-curricular activities – which are limited at the moment – that the numbers are as high as ever. The parents were also really pleased that their children had an opportunity to take part. In most cases, it's the first extra-curricular activity their child has had for six months."