£3m fund to benefit lives of young people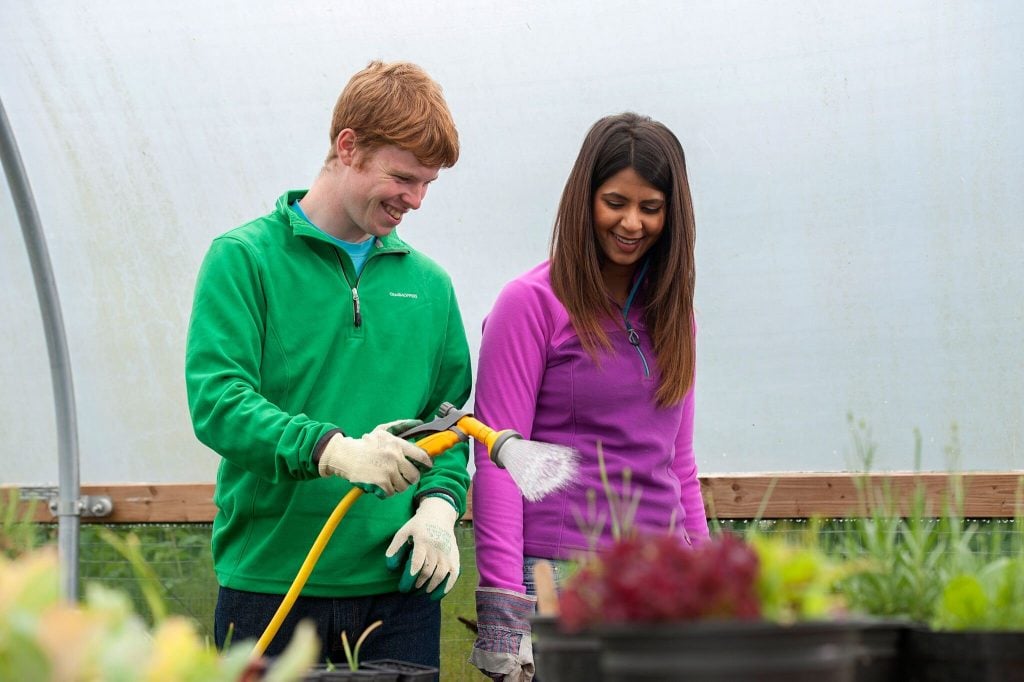 – The Duke of Edinburgh's Award (DofE) extends its reach in new partnership with the #iwill fund.
– The #iwill fund is made possible thanks to joint funding from the government, and Big Lottery Fund using money raised by National Lottery players.

– Through DofE, a £3million combined pot will support young people to transform their lives and develop vital skills and attributes that employers look for.
The Duke of Edinburgh's Award announces today a £3 million investment to support more young people accessing and doing their DofE. Currently almost 50,000 disadvantaged young people start their DofE each year, the charity's ambition is to increase this to 70,000 each year by 2021.
The new partnership is made possible thanks to £40 million of seed funding from government and the National Lottery to create the #iwill fund. The DofE is acting as a match funder and is awarding grants on behalf of the #iwill fund.
The #iwill fund supports the aims of the UK-wide #iwill campaign to increase the number of people taking part in social action. This includes activities such as campaigning, fundraising and volunteering, all of which enable young people to make a positive difference to their communities.
The DofE will work with established DofE centres in schools, clubs and other organisations across the UK to ensure the funding supports more disadvantaged young people in their DofE journey over the next four years and longer term. The funding will cover activities such as training for new organisations to run the DofE, equipment and transport for local groups, training for DofE Leaders and gifted participation places.
The £3 million partnership is made up of £1.5 million that was raised by over 15,000 supporters in the DofE's Diamond Anniversary year (2016), £1 million from the #iwill fund for England, and additional DofE donations to double Diamond Anniversary fundraising in Wales, Scotland and Northern Ireland.
Gemma Bull, Portfolio Development Director, at Big Lottery Fund, said: "This new partnership with The Duke of Edinburgh's Award, as part of the #iwill fund, provides an exciting opportunity to support young people to develop their skills and confidence. Working with partners and their networks we can reach more young people, enabling them to take the lead in creating new social action opportunities that benefit themselves and their local communities."
Peter Westgarth, Chief Executive of The Duke of Edinburgh's Award, said: "We are delighted to be joining forces with the #iwill fund to ensure that over the next four years, over a quarter of a million disadvantaged young people are given the head start we know a DofE experience will provide."
Achieving a DofE Award, by taking part in social action and overcoming personal challenges, offers young people opportunities that may not have been open to them and provides them with evidenced 'soft' skills on CVs and in job applications. A mark of distinction, a DofE Award breeds confidence, a positive attitude to work and a sense of wider community.
#iwill fund
– The Government (DCMS) and Big Lottery Fund have each invested £20 million in to the #iwill Fund which will help to transform the culture of community engagement by getting young people involved in greater social action opportunities.
– Over four years the fund will be developed through investment and match funding from Trusts and Foundations, businesses and philanthropists
– This innovative fund, bringing together a coalition of investors, aims to create the conditions to embed meaningful social action into the lives of every young person.
#iwill campaign
– The #iwill campaign is being coordinated by the charity Step Up To Serve (Charity No.1154588). It was launched in 2013 after Government research into how the business, education, public and voluntary sectors could support young people to engage in social action (campaigning, fundraising and volunteering) between the ages of 10 and 20.
– HRH The Prince of Wales is Patron of Step Up To Serve and the #iwill campaign. To date more than 600 organisations from across UK society have pledged to support the campaign goal of enabling more than 60% of 10-20 year-olds to participate in social action.
– More information can be found at iwill.org.uk and @iwill_movement
Big Lottery Fund
The #iwill fund is equally funded by the Department for Culture, Media and Sport and the Big Lottery Fund.
The Big Lottery Fund is the largest funder of community activity in the UK. It puts people in the lead to improve their lives and communities, often through small, local projects. It is responsible for giving out 40% of the money raised by National Lottery players for good causes. In 2016/17 it awarded £712.7 million and supported more than 13,814 projects across the UK for health, education, environment and charitable purposes. Since June 2004 it has awarded £8.5 billion to projects that change the lives of millions of people.
Department for Culture, Media and Sport
General enquiries
– Email: [email protected]
– 020 7211 6000
Press Office
– Media enquiries (journalists only) 020 7211 2210
– Out of hours telephone pager 07699 751 153.