UK employers value soft skills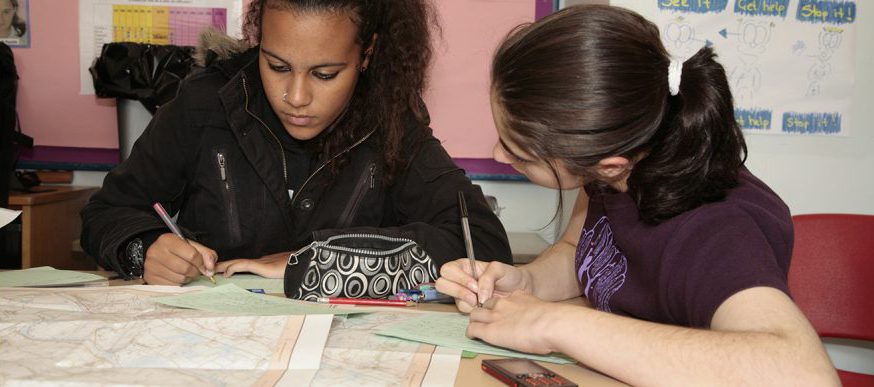 1 in 3 UK employers regard soft skills as more important than academic achievements
– In a poll of more than 500 senior managers commissioned by The Duke of Edinburgh's Award, 98% think young people should invest more time enhancing their soft skills
– 9 in 10 say young people with strong soft skills often progress faster in the workplace
– Three quarters of employers think traditionally laid out CVs do not showcase young people's soft skills in the best possible light
– British Entrepreneur and Dragon's Den investor, Sarah Willingham is amongst the 82% who think 'soft skills' should be renamed to better reflect their importance
– 93% reveal they are more likely to employ a candidate who can demonstrate achievements beyond their curriculum studies, such as a Duke of Edinburgh's Award, with 86% looking more favourably on a candidate who shares evidence of volunteering and other extracurricular activities on their social media channels
As GCSE students across England and Wales await their results and prepare to enter the world of work or higher education, new research by youth charity The Duke of Edinburgh's Award (DofE) reveals the attitudes of UK business leaders when it comes to employing young people.
The polling has found 95% of UK senior managers regard soft skills as equally or more important than exam results alone, with 98% recommending young people invest more time in enhancing soft skills such as communication, teamwork and leadership, to get ahead of the game in the competitive job market.
9 in 10 of the business leaders surveyed revealed they are more likely to employ a candidate who demonstrates achievements beyond grades and those who show evidence of strong 'soft skills' often progress faster in the workplace.
British Entrepreneur and Dragon's Den investor, Sarah Willingham is amongst the 82% of employers who think the term "soft skills" does not adequately reflect their importance. "Real life skills" or "Core skills" would give the term more gravitas and better highlight the key message: when it comes to employability, the value of those skills cannot be underestimated.
It comes as no surprise to UK Businesswoman and Dragon's Den investor, Deborah Meaden, that a third of UK employers are urging young people to value soft skills over academic achievements. Deborah adds, "I would actively encourage young people to get involved in extracurricular activities and volunteering. Achieving a DofE Award is a brilliant way to gain recognition for all the effort put in and shows potential employers a candidate has great communication, confidence and teamwork skills, which are indispensable in the workplace."
When it comes to receiving a young person's CV, three quarters of senior managers say the traditional format does not showcase soft skills in the best possible light. Employers are urging candidates to flip traditional CVs on their heads, highlighting skills and experiences up front, to better reflect their skills and competencies outside of the curriculum.
Jayne-Anne Gadhia, Chief Executive at Virgin Money agrees and says, "There's more to life than exams. I did 10 O Levels and got 5 'A's and 5 'B's. Sir Richard Branson left school without any qualifications and went on to launch the Virgin Group. Good exam results show you have the discipline to study hard and that's important, but the right attitude will get you a long way. Be yourself. Find your purpose. Make a difference. Each and every one of us can change the world. Go out and find your way."
As social media continues to be an increasingly popular tool at the hiring stage, over half (65%) of senior managers say they check a potential candidate's online presence before recruiting and 86% state they look favourably on candidates who share evidence of volunteering and other extracurricular activities on their social media.
The DofE's Chief Executive, Peter Westgarth, says, "The results demonstrate that a young person's potential should not be measured solely on academic achievements. Whilst grades are of course important, they don't showcase a young person's full potential. Evidence of soft skills helps employers to see that a young person is more employable and that they will adapt to the workplace culture more easily and progress faster in the job.
"It's therefore really important that young people are aware of this and have access to opportunities such as the DofE which is instantly recognised by employers as evidence of the skills for life and employability they are looking for. Over the years, our Charity has helped millions of young people from all walks of life to transform their lives, gain self-confidence and develop essential employability skills."
Notes to editors
About the survey:
The research was conducted by Censuswide using a sample of 506 UK senior managers. The research was carried out between 13.07.17 – 17.07.17. Censuswide abide by and employ members of the Market Research Society which is based on the ESOMAR principles.
About The Duke of Edinburgh's Award:
Notes to editors – figures correct as of 2016/17 stats
The Duke of Edinburgh's Award (DofE) is the world's leading youth achievement award that develops over 400,000 young people for life and work every year in the UK. Founded by HRH The Duke of Edinburgh in 1956, the DofE is currently being delivered in 10,800 DofE centres such as schools, youth clubs and prisons, supported by over 2,600 partner organisations and approximately 40,000 adult volunteers from all walks of life.
In total, over six million people have participated in DofE programmes in the UK and achieved over 2.7 million Awards since 1956. In 2016/2017, over 270,000 young people started their DofE and 133,369 achieved a Bronze, Silver or Gold Duke of Edinburgh's Award.
The DofE is supported by UK employers including British Gas, RSM, Amey, Heathrow, DFS and Royal Mail who endorse the skills and attributes developed whilst doing a DofE programme such as resilience, commitment, self-motivation and team working.
The Duke of Edinburgh's Award is a Registered Charity No 1072490 and in Scotland No SC038254 and a Royal Charter Corporation RC000806
The Duke of Edinburgh's International Award Foundation is a Registered Charity in England and Wales, No 1072453. There are more than one million young people currently participating globally in more than 140 countries and territories.