Allena's DofE activities provided focus during the pandemic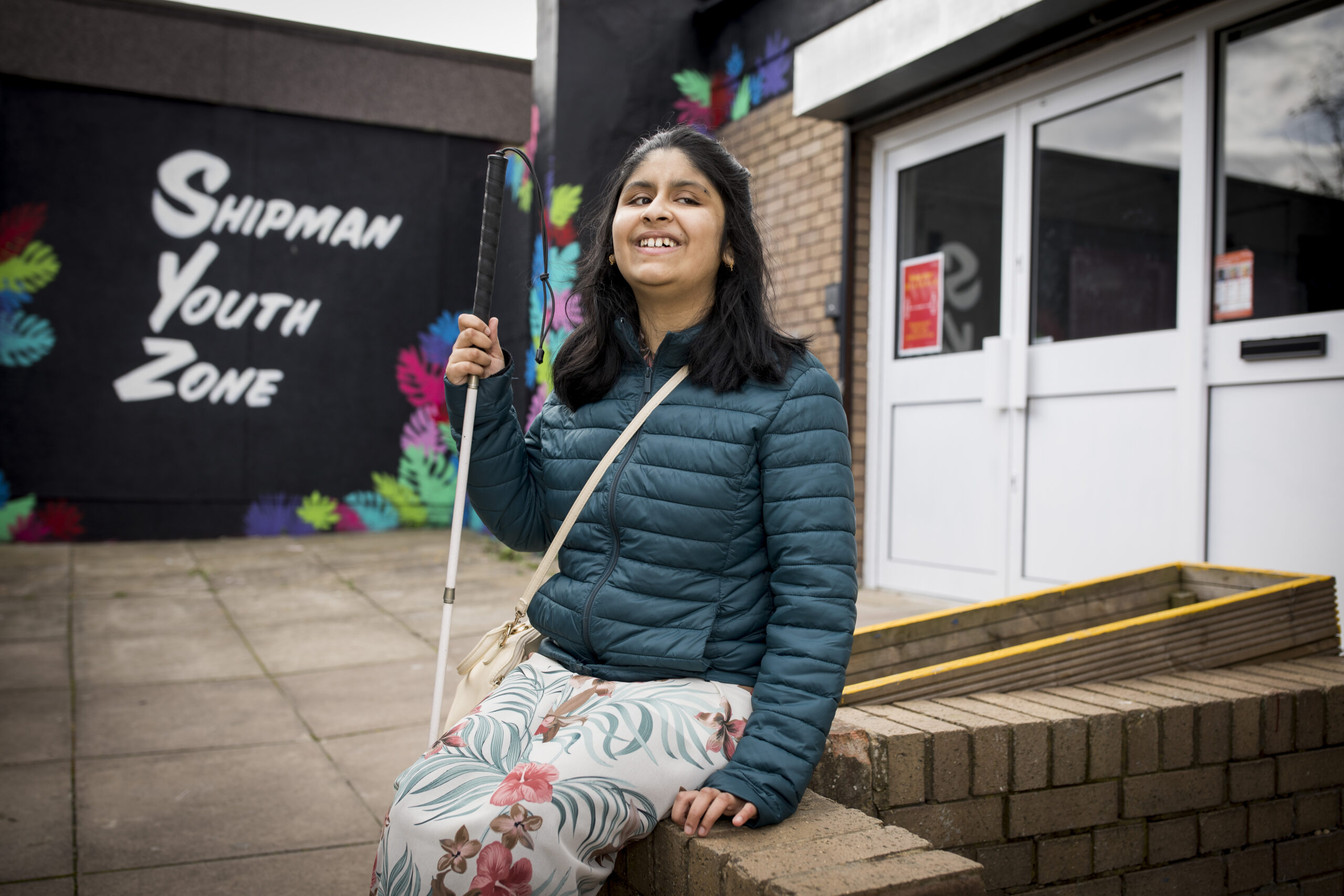 During the first lockdown Allena's mental health suffered; feeling trapped indoors and moving to online learning, she wondered if she would ever be happy again. She says that continuing her DofE activities during this time was a lifeline and gave her a much-needed positive focus. 
"I was born blind, I can't see anything at all, so I thought DofE would be impossible – really visual which would exclude me because I've camped before and I wasn't able to set up tents; but when I started my DofE I was included, I did it all. I don't think being blind is a bad thing after all, it was great having everything accessible and completely different to other experiences I've had. 
"For my Skills section I played music, I started with the guitar in Year 7, just playing around and I could play a song without learning it. My teacher was so shocked. When I sit down I can just play, it's a real escape. I've been doing this for my skills and it makes me feel so happy when I'm down.
"2020 was terrible for me, with lockdown, online lessons and going on medication for my mental health, I did wonder whether I was ever going to be happy. I'm not very good at asking for support, there is a stigma around it. When lockdown ended things improved but it was still the worst year of my life, I'm seeing a counsellor now and feeling better. Being out of the house, doing something with other people and making new friends which is so good for my mental health. It gave me something to focus on rather than stress."