Josh goes green to keep his Silver DofE going in lockdown
Every day, young people around the UK are sharing examples of how they're continuing their DofE activities in lockdown.
DofE participant Josh – who is doing his Silver programme at Melksham Oak Community School in Wiltshire – shows how creativity can prevail during the coronavirus outbreak.
Josh says: "When lockdown was announced I was pleased I would still be able to complete my Silver Award, but it has actually been really good to have something else to focus on other than just schoolwork.
"For my skill, I upcycled plastic bottles to make a greenhouse and I am growing plants. I came up with the idea after looking at suggestions on the DofE website and researching on the internet. My plan had to be amended due to the resources available, but this has made it even more upcycled."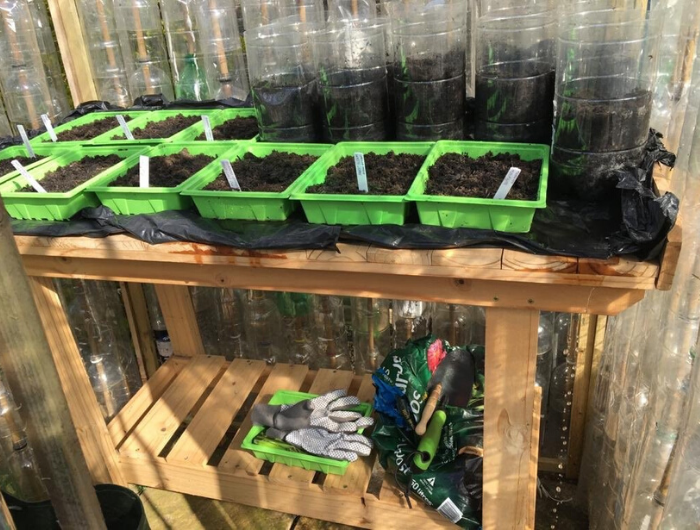 Undeterred by the challenge, Josh explains that he has learnt a combination of handy skills, from design and drilling to problem solving – and his Physical section has also kept a smile on his face.
"I still make myself complete exercise each week, giving me reason to leave the house. I don't think I would have got much exercise if I was not doing my Award."
"My volunteering is with the local Beaver unit. Obviously, that too has stopped, but as I am on the Facebook page I still feel part of the group.
"I would say to people 'keep going'. If they can't continue with their original plans to speak to their Leader and see if they can make adjustments. Timescales might be a bit different this year, but this has been a very different year!"
Debbie Steer, who leads on DofE delivery at Melksham Oak Community School, speaks highly of Josh's on-going commitment and continued enthusiasm.
"Josh has been incredibly committed to his DofE. When lockdown was announced he saw this as a great opportunity to get on with his Award. Whilst he had to make adjustments to his sections, this didn't put him off at all. I've been very proud of his resilience and creativity."