Bronze DofE participant Ben helps his local foodbank through the coronavirus crisis
We all know current circumstances have changed the way we go about our day-to-day lives – but DofE participants like Ben have remained unphased by the challenge before them, stepping up to support others through this difficult time.
As part of the Volunteering section for his Bronze DofE, Ben was originally keen to help the environment – but he's instead chosen to volunteer his time to those in need in his community by supporting his local foodback in Weston-Super-Mare.
Ben says: "I started four weeks ago because I couldn't do my original plan of working in the environment, litter picking.
"I had a chat with my mum and we had some ideas. We knew vulnerable people would be struggling to pay for food and we had seen on social media that the foodbank were running low on supplies."
This prompted a call to action from Ben: "We put a message on our local community Facebook page to see if people would support me by doing a bulk weekly collection."
Ben wasn't the only one keen to support this worthy cause – and the community gathered round to donate to his efforts. "I would put a box outside my house for people to drop items in. I also offered to collect from doorsteps, driveways and porches.
"The response was staggering! Each week my mum's car boot has been full, and the back seat."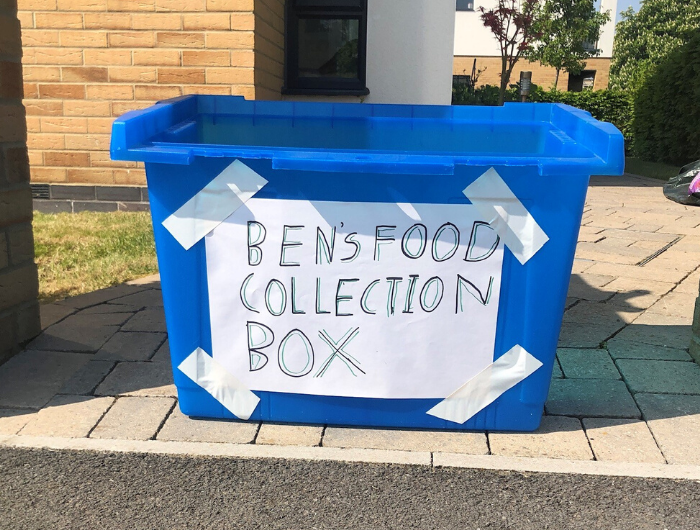 Ben's hard work has been paying off, bringing a smile to everyone's face, including his own. "It has given me so much positivity and the community have kept me going."
For more ideas on how you can keep volunteering as part of your DofE during the coronavirus outbreak, take a look at our activity ideas list.