Team challenges along the Oldham Way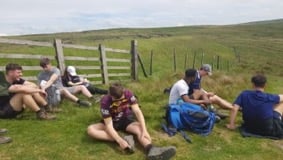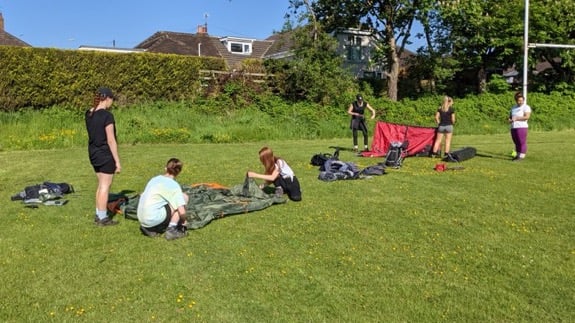 DofE Manager at Crompton House CofE School – Academy school in the North of England.
1. What were the expedition aims?
Participants chose a range of aims, including improving leadership skills.
2. What did the expedition look like?
The qualifying was completed using the Oldham Way over four days. Groups pitched tents every day culminating in a competition to see which group pitched it the fastest – just over five minutes! They also cooked a meal each day en-route. We had them doing a variety of activities and challenges including some team building games and a 'car crash' first aid incident. As well as doing their projects/aims over the four days this added a little bit extra. When they had completed their expedition, they presented their projects/aims to their Assessors straight away.
"This was a really good way of getting the whole thing completed and signed off immediately. It would have been a problem if we'd left it as the group had already finished school. I think this is something we'll continue to do as it was so much easier doing it straight away."
3. As a Leader, what did you notice about the outcomes for participants doing this expedition?
"With the added activities and challenges we tried to give them a memorable experience and it was good to see the groups bonding and working together. I also think doing the Oldham Way was something they could say they completed for their Gold Award."