Gold group explore local woodland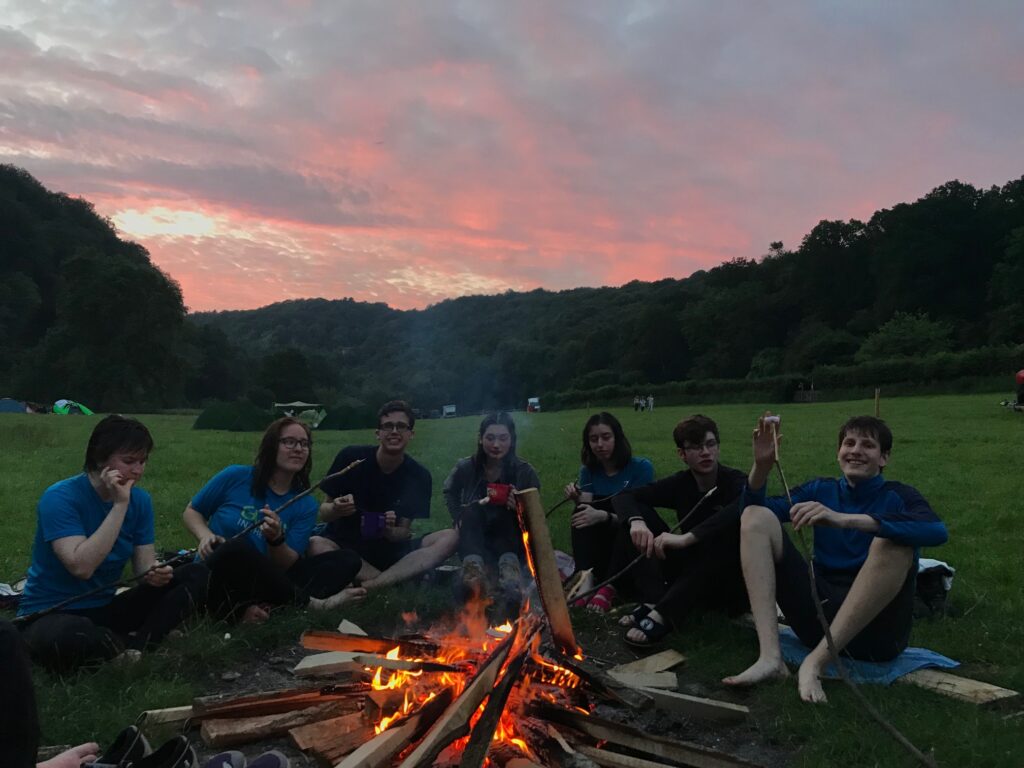 DofE Manager at Kenilworth School – Secondary school and Sixth Form in Warwickshire, Central England.
1. What was the expedition aim?
To study the clouds.
2. What did the expedition look like?
For the practice expedition the group walked a variation of the Coventry Way and went home at night. The days were spent walking and the group had a book on clouds which came out every time they stopped.
"It was great to see the whole group run into the playground at the end of one of the days in Fillongley. The group just had fun being out together as a group of friends."
The qualifying expedition was supposed to be in the area of The Great Glen in Scotland but COVID restrictions meant that the group could not get a campsite for the start of the expedition.
"The team quickly reorganised to the Forest of Dean where they could use Biblins and Hoarwithy (who bent over backwards to fit us in)."
"This meant some driving at the end of or start of the day. We also brought solo tents for everyone in the group. The group really enjoyed exploring the forest of Dean where their purpose work was less about naming the trees and more about stopping and taking them in."
A highlight for the group was finishing at Chepstow Castle and also walking through the new tunnel on the greenway which cut out one of the hills.
"I worried about the lack of challenge but the group nearly walked the height of Snowdon and Ben Nevis (and would have done if not for the tunnel)."
The group enjoyed the river campsite (as there were also two groups out canoeing) and spent the evening swimming in the river. Lunchtime activity for the group was yoga to help stretch tired muscles.
This was one of the nicest expeditions I have supervised, but on paper should not have been.
3. What did you need to consider to organise and lead this expedition?
The cost was £270 per student for the two expeditions. This allowed for all new maps (three sets), some of the cost of the tents, camping, fuel (including gas and minibus), coach to and from the expedition and post-expedition ice creams!.
"I supervised the group and we had two groups on the river with one member of staff each. We then had a floating member of staff who did a lot of the shuttles between the groups. For the practise we had another member of staff to help me."
4. As a Leader, what did you notice about the outcomes for participants doing this expedition?
"I had a happy group, no cross words. All the group got a lot out of the expedition in being with friends and just being out. The feedback at the end of the expedition was the longest ever as they enjoyed the expedition so much."