Adult volunteer assists with DofE in Devon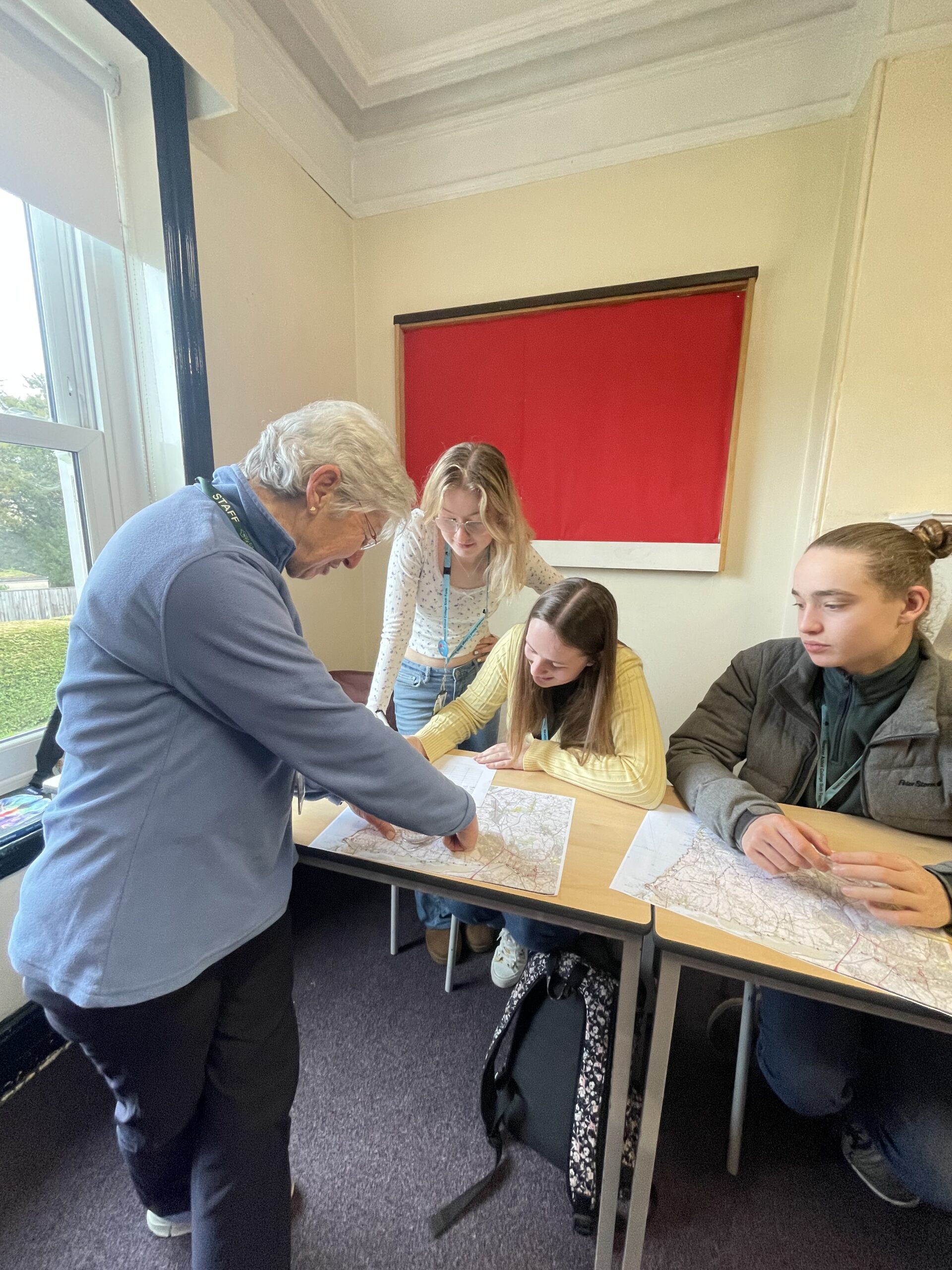 Geraldine Coleman has been assisting the DofE team at Newton Abbot College since January 2022. Since first being introduced to the DofE in 1975 she has been involved in numerous roles. She ran the Award in school she worked at in Middlesbrough and Taunton, before moving to Kenya in 2004, where she worked at an International School, running The DofE International Award.
After retiring from teaching and returning to the UK, Geraldine was keen to involve herself with the DofE once more. She took it on herself to explore opportunities in the local area and began to volunteer at Newton Abbot College last January.
Geraldine says: "Having been a leader, I know that extra help from people who may have a bit of spare time on their hands is always useful.
I have been helping out on a weekly or fortnightly basis. I assisted with their Bronze, Silver and Gold groups, with classroom activities like Expedition planning. I was present at the practice and qualifying expeditions across all three levels. I have also physically walked and checked the routes along the South West Coast Path and in Dartmoor and Exmoor prior to the expeditions taking place.
My highlight so far has been the Gold Expedition. Seeing how the participants supported each other and the satisfaction, delight and relief of all participants that they had completed their journey and what they had achieved."
Briony Calderwood is the DofE Manager at Newton Abbot College and she has been grateful that Geraldine reached out to offer her assistance.
Briony said: "Everyone needs a Geraldine in their life! When Geraldine first contacted the school, requesting to help out with the DofE award, I welcomed it with open arms. Teaching a full time table and leading the DofE award by myself to over 60 students was very difficult at times. Having Geraldine join me in weekly meetings, as well as scouting out walking routes and assisting with expeditions has been an amazing help and allowed me to focus.
The school is greatly appreciative of everything that Geraldine has done to help our DofE Award be successful. The extra help has been even more important due to staff shortages and teachers not being allowed time away from school due to cover issues.
It has been great for the students to see someone giving up their own time and for them to hear some of Geraldine's amazing stories and experiences. More and more students are getting involved with the Award each year due to the students proudly sharing their experiences, wearing their badges and promoting the scheme in assemblies and tutor time."
Geraldine has some tips for anybody who is considering reaching out to organisations local to them to try to get involved with their delivery of the DofE.
Geraldine says: "If possible, I would recommend finding out the name of the person who runs the Award at an organisation so that you can make direct contact, as sometimes the information doesn't always get to the right person. I contacted six schools that did DofE and received an acknowledgement from Newton Abbot College. Once I had made contact with Briony we started the process of completing all the necessary paperwork and protocols. It took longer than we thought but we got through it eventually and I started in January 2022."
Briony is in agreement that the initial effort was worthwhile.
She added: "I think anyone who is considering volunteering with the DofE should not think twice. The positive experiences of helping others will be obvious from day one and all staff and students will be extremely helpful."