NOA Ambassadors
Following the incredible success of the first year of the Programme, we are continuing to put young people at the heart of our work. Our Ambassadors are passionate about ensuring youth voice is heard and play an integral role in representing the DofE.
Our ambassadors are a team of incredible young people from a variety of backgrounds that are enthusiastic about sharing their stories and ensuring youth voices are heard! Both advocates for the DofE and inspiring others!
To become a DofE UK Youth Ambassador, young people completed an online application which included several written questions and a video submission, in which they spoke about their DofE journeys and the impact the Award has had on them. With nearly 100 applications with only 30 spaces on the programme, the passion and diversity of young people wanting to represent the DofE has been remarkable.
Our first ever UK Youth ambassador programme ran from April 2021-March 2022, in which they were involved in numerous projects and events. Some of the highlights include:
The launch of 'Our Future Unlimited – A youth manifesto for the Covid Recovery'
The Telegraph Christmas Appeal
Speaking at Parliament
Climate and COP26
Plus many more!
We are delighted that joining the 2022 – 2023 programme will be 7 young people from National Operating Authorities! We can't wait to work with you over the next year and see what amazing things you get up too.
You will hear more about what they have been getting up to in the coming months!
Introducing our 2022 – 2023 NOA Ambassadors.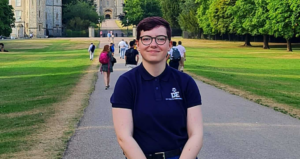 Ez, The Army Cadet Force
Ez is an Army Cadet and wanted to get involved with DofE to build her confidence. Already a dancer, Ez started a musical theatre class for her Bronze Physical and says committing for DofE helped her overcome stage fright. Ez became a Youth Ambassador so others can hear about her positive experiences and have the confidence and belief to take part themselves.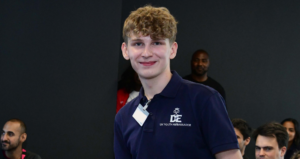 Jake, The Scout Association
As a scout, Jake was already a fan of camping and the outdoors but signed up to DofE to build confidence, test his limits and try new experiences. For his Bronze Physical he started going to the gym, which is something he didn't think he would enjoy because he wasn't good at PE, but really got into it and still goes now. In opening up to new possibilities, he has found new hobbies and realised that, when you overcome your own fear, anything is possible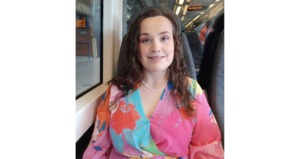 Jasmine, Barnardo's
As a Youth Ambassador, Jasmine wants to speak out about hidden disabilities, like autism, and hopefully encourage a more understanding attitude. She has already starred in her regional newspaper and on BBC news, after collecting her Gold award earlier this year. Jasmine saw DofE as an opportunity to prove to herself she could achieve anything and says the award gave her the confidence and independence to do so.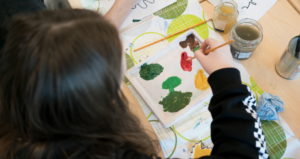 Lisa, The Girls' Brigade England and Wales
Lisa did her DofE through Girls Brigade because she thought she'd develop new interests, skills and friends. She found that the experience increased her self-belief, kept her going as she faced her own health battle and inspired her to encourage everyone, no matter their abilities, to chase their dreams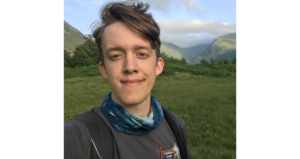 Matthew, The Air Training Corps
DofE wasn't available in Matty's school, and it saddens him that so many young people are missing out on the skills, experiences and opportunities that the awards can offer. He is now the DofE Leader for the Air Training Corps in his local area. Studying economics, Matty is very aware of social inequality and believes that schemes like DofE can really help students progress.

Poppy, Girlguiding
When Poppy told a former teacher that she'd just finished her Gold DofE he was surprised, saying she didn't seem a 'typical' DofE student. That's why Poppy has become a DofE Youth Ambassador, to dispel the myth that there is a 'typical' DofE student. Poppy ran sessions at her local brownies for her Bronze and Silver and says her first experience of volunteering was, initially, daunting but improved her confidence, skillset and she wanted to give back to the guiding organisation that has given her so much

Steph, The Army Cadet Force
Steph knew about the DofE long before she was old enough to enrol on her own award. Her parents were both DofE Leaders and Assessors. Growing up she spent weekends out and about on expeditions and helped Gold DofE students pitch their tents and navigate the outdoors. She jokes that had she not done her DofE, her parents would probably have disowned her!