07.11.22
By Anja Johnston
DofE Scotland's newest staff member reflects on her DofE journey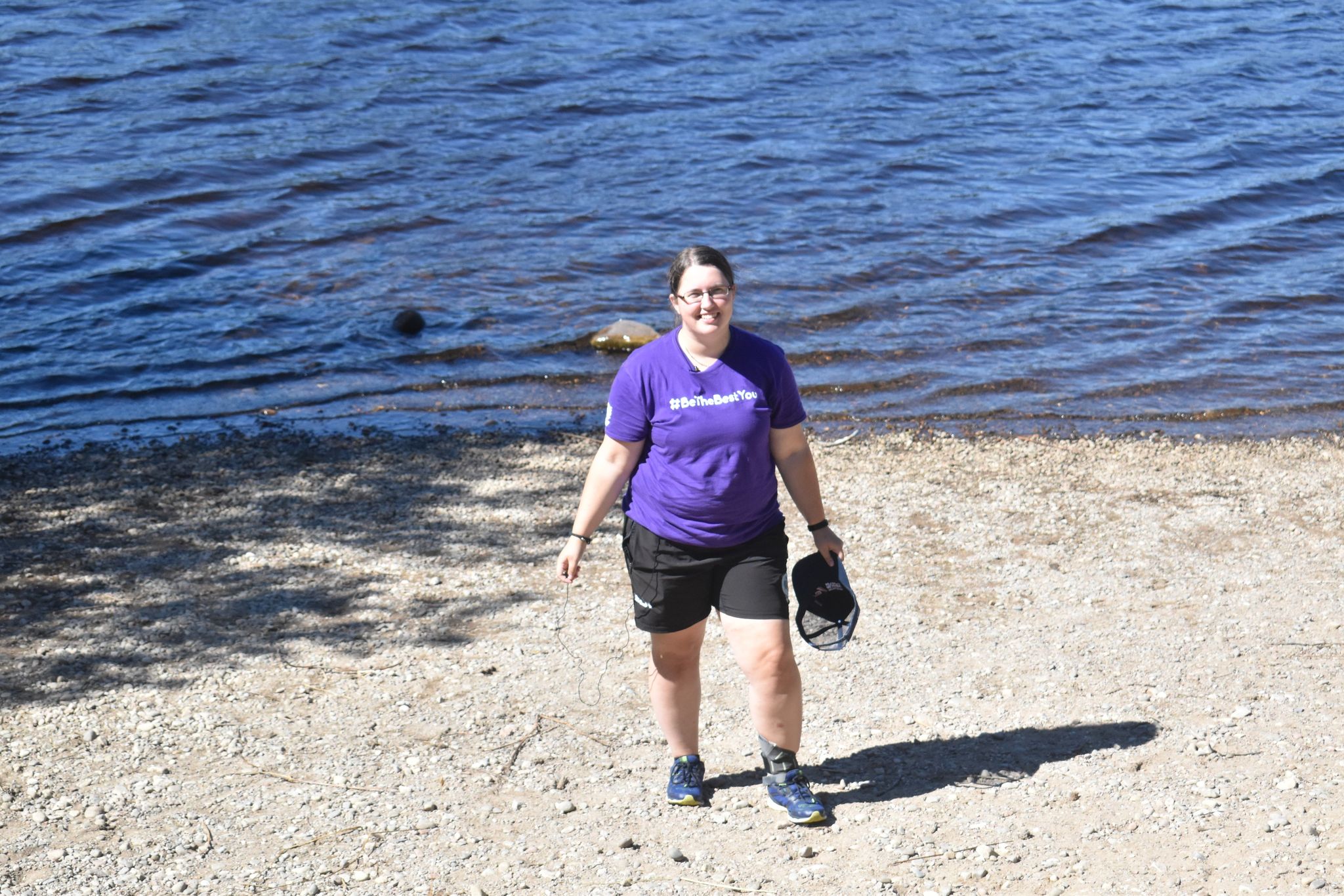 I was progressing well with my gold award when an injury in December 2021 put a complete stop to me progressing any further. I had two sections left to complete, my residential which I had options for, and my expedition, which I now believed was completely impossible as I was not going to be able to carry all my kit, food, water, and hike for 8 hours a day in wild country for 4 days. I gave up and I was ok with that.
On the 23rd of June, I was approached by my DofE leader who asked why I had stopped uploading to eDofE. I was honest, I had given up; it was no longer achievable. I was made aware of an opportunity to join a fully funded, supported expedition. I was initially apprehensive as I did not see myself as someone who needed help but was reassured that this opportunity was open to anyone who just needed that extra hand to get them over a hurdle.
I can remember being incredibly nervous to meet everyone on that first day of the expedition and the nerves had not been helped after a delayed journey to Aviemore, meaning that I was arriving slightly later that the time we had been asked to meet. However, I was instantly welcomed into the group by the expedition assessor and supervisor, Gemma and Scott, quickly establishing common links with each other.
It took a full day or so before it felt like we became team as we each discovered who each other was, how we could help each other to fully enjoy the whole experience, and what skills we each offered to the team. Over the course of the whole expedition, you could see each individual grow as team members, learning new skills, empowering others, and taking the lead.
As a Scout Leader in my spare time, I knew that I could help each member develop their navigational skills. The variety of needs within our group also proved a learning experience for me as we worked towards identifying how we could each use the skills we had to make sure all members of the team were equally involved.
We had access to a wide range of equipment to help everyone to complete their expeditions, from simple things like walking poles and access to transport if anything needed to be cut short to more complex equipment such as paratrekers and a mountain etrike. However, by doing something as simple as a team member using alerts on their watch, they were able to let us know how far we had travelled.
As the team became comfortable with each other, the staff supporting us put more and more distance between us. When team members needed a bit of extra support, we would stop, review our situation and make a plan on how we could progress. This took the form of placing someone in the middle of the group so we could keep a close eye on them, distributing the equipment someone was carrying between the group to give them a bit of a break, helping to guide a team member, or using the mountain trike to give tired legs and bodies a small break.
The supported expedition was a learning experience for all involved but it was very clear to see just how much each individual grew throughout the practice and qualifying, with friendships developed between a group of young people who would not have met otherwise.
My Gold award had become completely unachievable until I was offered a place on a supported expedition. Not only did it open my eyes to what can be achieved when people with a passion for making the outdoors accessible for all are brought into the conversation, but the whole experience is what inspired me to apply to work for DofE.