Gold Award Celebration Event 2022 in the Gardens of the Palace of Holyroodhouse
Nearly 900 young people from across Scotland were welcomed to the Palace of Holyroodhouse on 1st July 2022 by HRH The Duke of Edinburgh to celebrate achieving their Gold Duke of Edinburgh's Award (DofE) – the first Awards event in Scotland since the pandemic.
Many young people attending had completed their challenging Gold DofE before the pandemic and waited several years to celebrate with loved ones at the Palace – while others showed extraordinary creativity, resilience, and determination to achieve their Award while navigating unprecedented challenges and restrictions.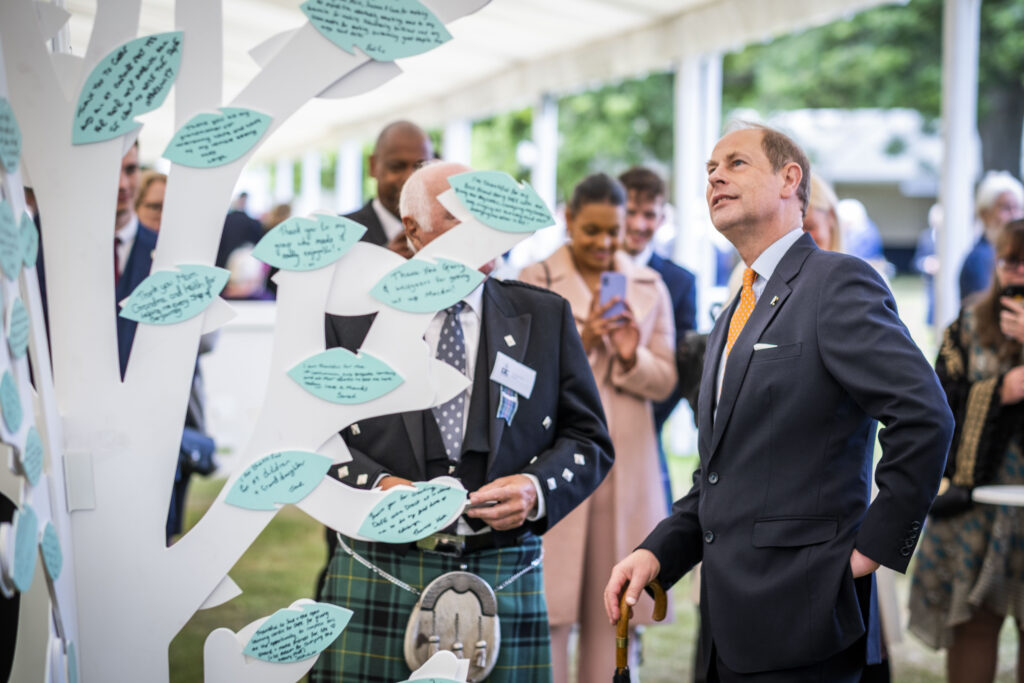 Today's event focused on looking forward – celebrating the power of young people to make a positive difference and recognising the impact their DofE can have on their futures, by helping them discover new passions, grow in resilience and self-belief, and develop vital skills so they can stand out in the workplace and beyond.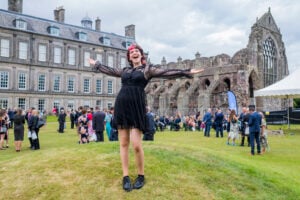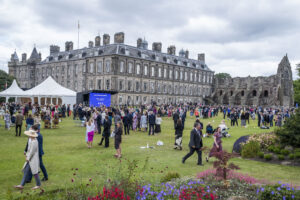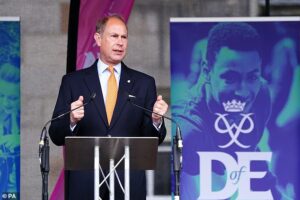 The celebration – hosted by DofE Trustee HRH The Duke of Edinburgh – saw the Palace of Holyroodhouse Gardens transformed with a series of speaker stages, offering a chance to pick up career advice from well-known Scottish business leaders and entrepreneurs.
Award holders were welcomed with a speech from The Duke, congratulating them on their achievement – alongside young Award holder Brodie Robertson, who spoke about the positive impact DofE had had on his wellbeing and how it had helped prepare him for the world of work.
More than 18,900 young people in Scotland started a DofE Award in 2021/22 – with a fifth of 14-year-olds starting a Bronze DofE. Young people gave an amazing 140,101 hours of volunteering across Scotland as part of their programmes.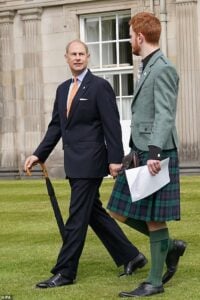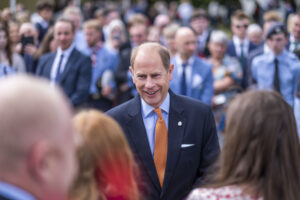 Helen Anderson, DofE Scotland Director, said: "Achieving a Gold DofE Award is no mean feat at any time, and these incredible young people thoroughly deserve to be celebrated for the remarkable perseverance, passion and motivation they've shown. We're grateful to HRH The Duke of Edinburgh for hosting us today to do just that."
"Young people were among the hardest hit by the pandemic, and there are still uncertainties to come – but we wanted this celebration to be all about looking forward. This is an amazing, motivated generation of young people who refuse to be defined by the challenges of recent years, and who are determined to use the skills they've developed through their DofE to make a positive difference and succeed in whatever they go on to do."