07.11.2022
By Andrew Wake
Forth Valley College Workstart group goes volunteering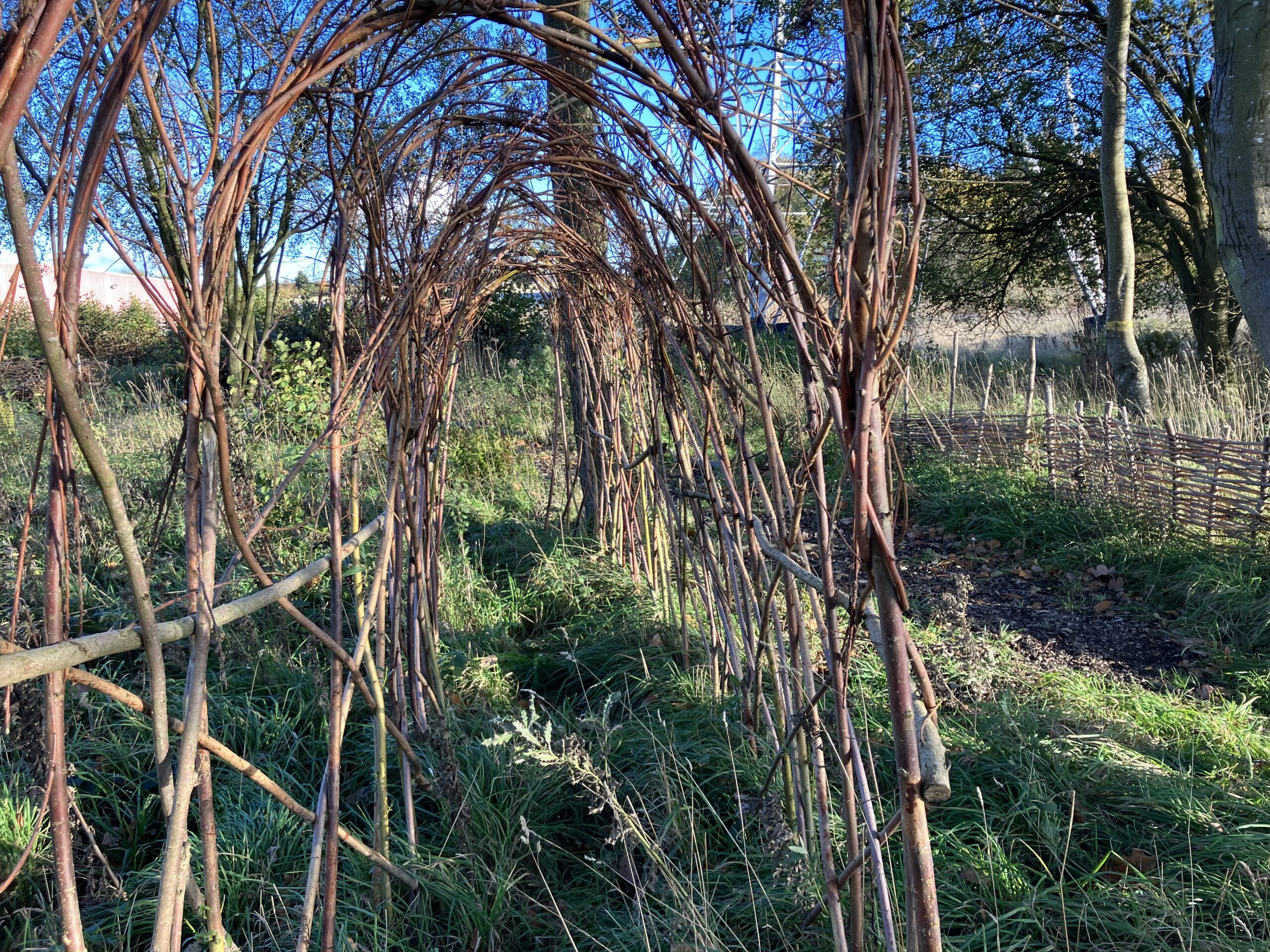 The DofE group, run as part of the Workstart Course at Forth Valley College, formed a fantastic partnership with rangers at The Helix park in Falkirk, initiated by Leanne Orr. Workstart is a course for young people facing challenges to inclusion, attainment and employability, aimed at supporting them to build skills and confidence to enter the world of work.
The students began by visiting and exploring the park before identifying areas where they could contribute to its improvement and maintenance. With the help of the Rangers, the DofE group learned conservation skills as well as completing the Volunteering Section of their Bronze Award – cutting back invasive species, dead hedging, litter picking, planting, and building bug hotels. An under-used area was identified where trees were encroaching on power lines, so students were supported to fell those and use the wood to create an outdoor classroom, enclosed by dead-hedges, with log-seats and pathways created alongside a living willow arch.
This is space designed to be enjoyed by many groups in the community, not just FVC students. The challenge for this year's cohort, amongst other volunteering at The Helix, is to maintain the classroom space as nature takes hold- over the summer the space became a bit overgrown, so we have our work cut out to return it to the state in which last year's cohort left it!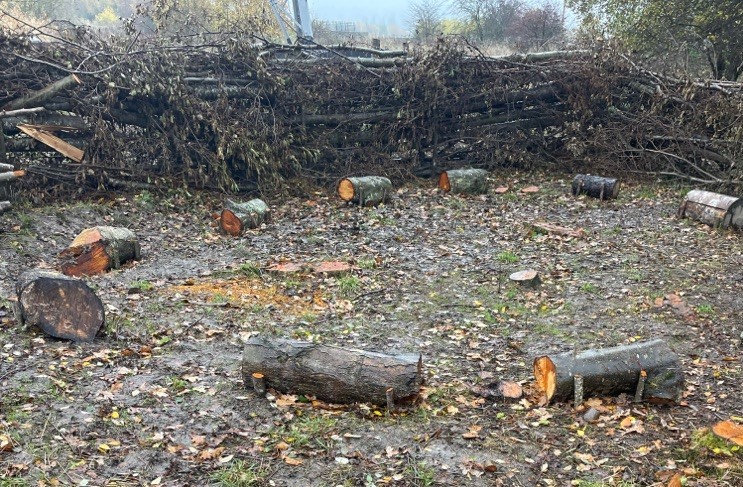 Andrew Wake, DofE Leader and Lecturer at Forth Valley College (Workstart group) said:
"It was incredible to see the progress made by all of the students on the DofE programme and the staff at the Helix couldn't be more supportive. The sense of team spirit (not least because there was barely a dry day during the whole project!) and the practical skills gained by the group was amazing – there's no doubt how much the DofE helps our students build the confidence to progress in life. It would not have been possible without the Resilience Fund, for young people to access DofE who might not otherwise have had the means to do so."