DofE opened doors for Emmie
Emmie battled Leukaemia when she was seven years old and the treatment left her with mild brain damage that means she has problems with cognitive functions including memory loss. She was in a mainstream school until aged 14 where she felt lonely and unable to keep up with her peers so she would stay quiet. Moving to The Park School, which supports children with special educational needs opened new doors for her. She found for the first time that she wasn't struggling to keep up and in fact she was able to support others who had more severe disabilities.
Emmie says she would never have had the confidence to take part in the DofE at her mainstream school but was happy to take on the challenge when it was offered at her supported school. The tasks are adapted so that they are achievable for young people with additional needs and she flourished.
"I saw it as an opportunity to do something different as I am always up for opportunities. I will take a good opportunity if it comes my way whether it is a good or bad experience. I don't like getting things wrong. Also having the cancer built that into me – to have that mindset I just think life is too short not to try things."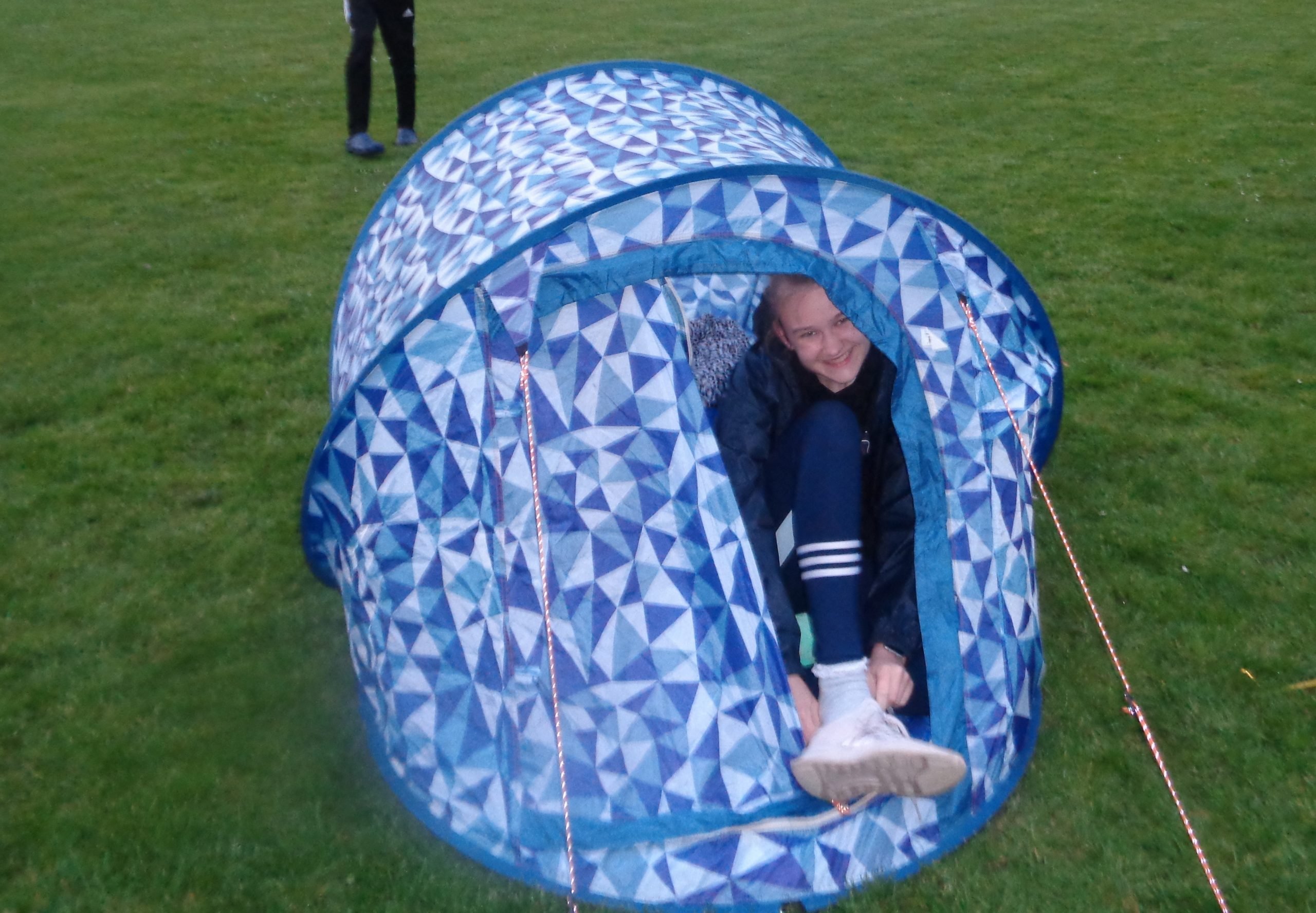 The walking expedition where Emmie was in a group of all boys was a valuable experience not only for her but also her parents who naturally are very protective. She took on a leading role, trying to help the boys cook and not lose their pasta on the floor and the teenager with Cerebral Palsy who found the walking the biggest challenge was given lots of encouragement and at times physical assistance when Emmie would hold his hand as they walked.
Gaining self-confidence and independence have been big achievements for Emmie. She knows now that she can achieve things by herself.
"I am a shy person I think I have achieved a lot of confidence from it. Also being able to be a little bit of a leader. I would have been too shy to come across with ideas before. I am used to being the one in the secondary school, the person at the back and I would never say anything. But the DofE helped me to be comfortable to be a leader or put a point across – that was a big achievement for me. I didn't feel confident before, I just felt alone."
Read more about running the DofE  for those with additional needs here.