DofE became a 'safe' place for James
James is transgender and says the DofE became a 'safe' place for him as he battled depression, low mood and social anxiety through his late teens. James transitioned medically earlier this year with the support of his friends and family but, when he first came out in 2016 his mum and brother were not supportive. At one point James found himself forced to live a double life every single day depending on who he was with. The DofE became a vital support network, a place where he could be himself, during an incredibly stressful time. 
"DofE became a positive, safe space for me. I was more open at school, than at home, about the fact I am transgender because my mum didn't support me at that time. DofE gave me the opportunity to be me, on expeditions I knew I'd have three whole days to use the name and pronouns that I wanted. It made me fall in love with the DofE even more, as an organisation they supported me."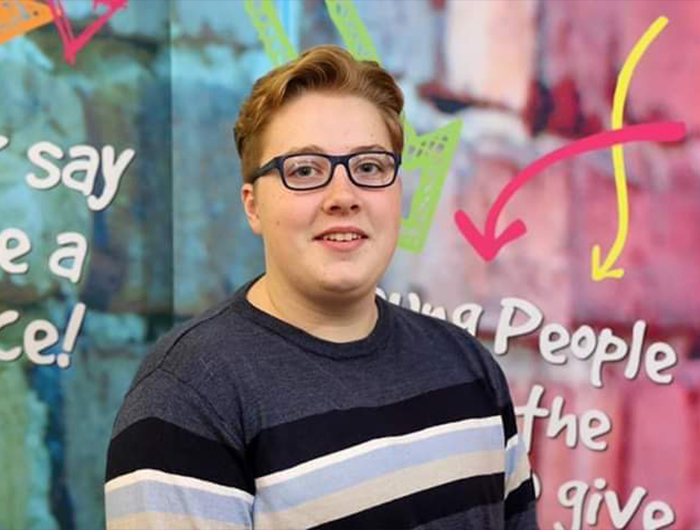 He started his DofE journey through school when he was 15, inspired by his PE teacher, a DofE co-ordinator with a level of enthusiasm that James describes as being infectious. He was introduced to new skills for his physical, taking up coastal rowing which resulted in him joining a junior team and winning in his first regatta alongside his brother. Although he dropped out of art at school due to a lack of interest in the required drawing techniques, the DofE gave him the chance to express himself in his own way. He focused on his cartoon-style creations right through to his Gold award. Most importantly, art became a coping mechanism for James as he negotiated mental health challenges. 
"In 2019 I was able to legally change my name and move out then I medically transitioned this year. It's been a staggered and exhaustive process. The situation impacted massively on my mental health. I had support from CAMS (Collaborative Assessment and Management of Suicidality) but they mostly focused on mental health not gender questioning so there wasn't a lot they could do. I was diagnosed with depression, low mood and social anxiety and it was about getting a toolbox of coping mechanisms. DofE gave me tasks to complete, something to focus on, I volunteered every week, that all helped me get through, helped me feel better." 
James says his three-year DofE experience helped him build his confidence, realise his own potential and, vitally, be himself. He is now keen to support other young people as a DofE ambassador, encouraging them to engage in, what he describes as a 'magical experience' that provided him with skills that will benefit him throughout his life.