Lily found motivation during lockdown by volunteering at a foodbank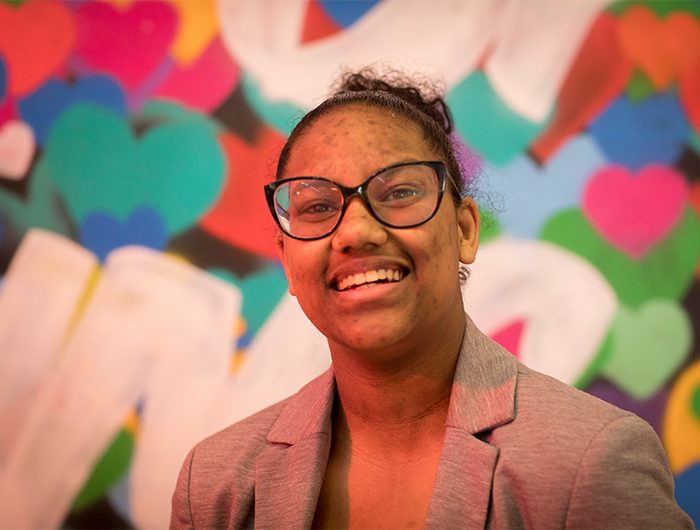 Lily started doing her Bronze DofE through her youth club at the beginning of 2020 so has done most of it through the pandemic. Hopefully her practice expedition will take place soon and she intends to go on to Silver in June.
She struggled to find any motivation during the first lockdown and really missed seeing her friends although they spent a lot of time chatting to one another online. The school would call her up regularly because she wasn't logging on to do her schoolwork. Volunteering at the food bank in Stratford enabled her to do her bit for her community during the pandemic and she made several new friends there. She loved doing online cooking classes for her Skills and thinks that it's taught her to fend for herself. She's found the second lockdown easier and has enjoyed spending so much time with her family and using the time to think about what she wants from life and make the transition to adulthood. She finds reading a great coping strategy for escaping into other worlds.
"Due to COVID, people weren't able to get out of the house and get the supplies that they needed so we decided that as a community we'd help them and get them the stuff that they needed to get through the pandemic. We packed essentials in a box like hand soap, tinned food, vegetables and other essentials that they might need, and then delivering them to their houses."
She has a passion for drama and acting and has a very clear career path mapped out if she gets the grades she needs. She also has a plan B – to become a lawyer – if Plan A falls through.
"I feel like the main focus right now should be schooling. Every child's grade is important because that grade depends on where you go in life. Every child's grade should matter. Education needs to be put first before anything. We've lost so much time that I don't think we can afford a summer break right now with everything that's going on. Extending the school day is what should be happening. As a student, I'm very concerned about my grades, I need to get high grades to be successful in this life and that's what I'm hoping for. Grades are a one-time thing and should be treasured more than anything."