The good news-round – 14 April
As we came to the end of our third week in self-isolation, the positive news stories kept coming. 
1. A DofE employee 'climbed Ben Nevis' 
DofE Development Officer, Alan Mackay climbed the height of Ben Nevis from the comfort of his home. In order to keep fit for expeditions, Alan climbed 384 flights of stairs to replicate Ben Nevis. He even stopped for a picnic during the climb. An extraordinary achievement – well done, Alan!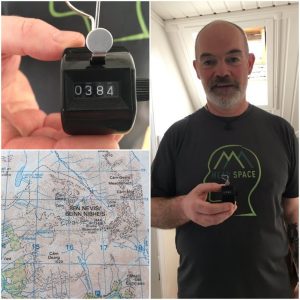 2. Participants got creative with their Volunteering section 
Gold DofE participant, William, put his baking to good use and made some delicious cakes for the vulnerable and elderly as part of his Volunteering section. William says: "I decided to make cakes for the elderly and vulnerable population in my village because many of the residents are no longer able to drive. They rely on family members to help them with their food shopping, so I wanted to lighten the load on their family and donate traybakes, scones, sponge cakes, etc. to the elderly residents, which puts a smile on their face and on mine."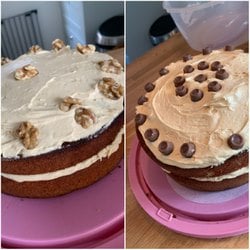 3. Izzy's bird box had its first residents move in 
If you read our first blog, you'll know that Izzy, from Mayfield School, East Sussex, built a bird box for her Skills section and we're happy to report that some tenants have finally moved in and are making it their home. Izzy has also been busy making another bird house and is on the lookout for new residents using her wildlife camera.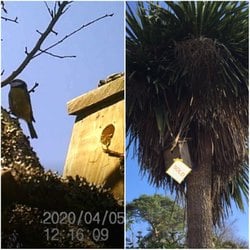 4. Neighbours sang Happy Birthday in the street for a man turning 100 
Gordon Bentley's 100th birthday party was cancelled due to the coronavirus pandemic – so his lovely Northampton neighbours came out to sing him a rapturous happy birthday outside his home. 
5. Middle-aged pandas got their mojo on for the first time in a decade  
Two giant pandas in a Chinese zoo mated for the first time in ten years, after finally enjoying some privacy due to the coronavirus lockdown. After more than two months of being left alone by the public, the two 14-year-olds mated naturally, much to the delight of park managers. 
6. Matthew McConaughey played virtual bingo with quarantined care home residents 
Texan actor Matthew McConaughey gave quarantined care home residents a morale boost by hosting a game of virtual bingo. Residents had previously invited him to join them before the lockdown, saying he would be "cooler if he did".