Beating the January blues
If you've got the January blues, you're not alone. The phrase has become a bit of a cliché – but year-in, year-out, it's a very real experience for lots of us.
Whether you celebrate Christmas or not, people of all ages report feeling down in the anti-climax of the new year.
Here are a few simple ideas that might be able to help.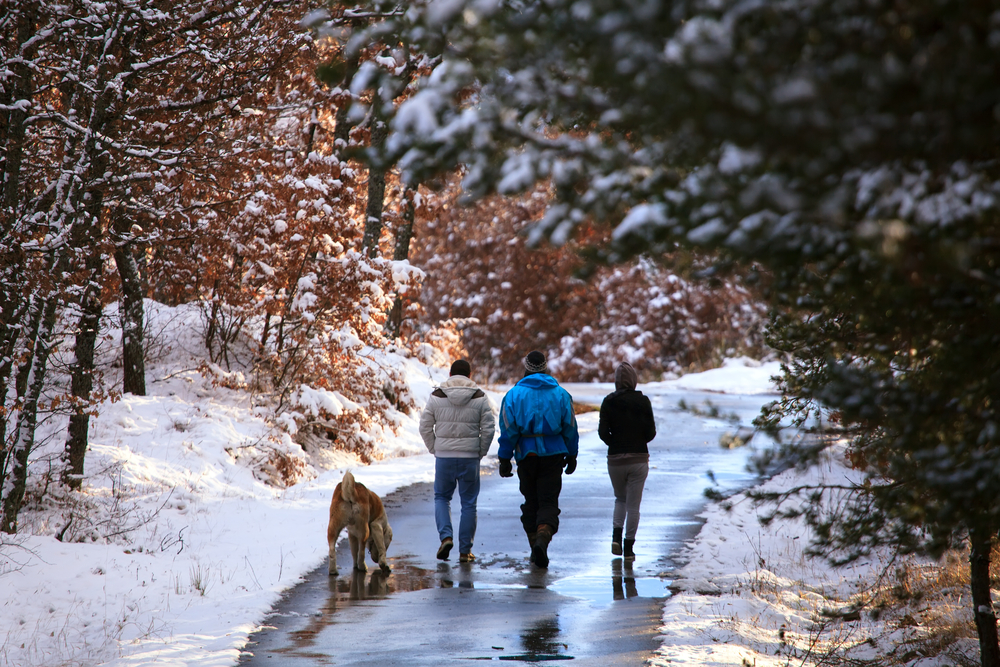 Go easy on yourself with New Year resolutions
If you find all your resolutions begin "give up", "stop" or "lose", be a bit kinder to yourself. You might be setting yourself up to fail – and that could make you feel worse.
Set yourself clear, measurable goals and think of them as things you want to start doing – a hobby or project, a healthier diet, a physical challenge or just treating yourself more often.
If you can, get outside
Have you still got a decent coat and waterproofs from your expedition? Front up the chilly weather and spend a bit of time outdoors, even if it's just a walk in a park.
Lack of daylight can contribute to the general bleakness in January, so getting as much as you can is wise. For some people, the exercise is a mood booster too.
Obviously use your common sense and don't take risks – if it's pouring down and blowing a gale, best to stay indoors!
Do something different
When everyone's making resolutions, it can be tempting to decide you're going to totally reinvent yourself, when you're perfectly good as you are.
But January is a really good time to make a plan to do something you've never done before, on your own, with family or with friends.
It could be travelling, doing a course or some training to take you a step closer to your dream job – or, if you're 18-23, even having a go at your Gold DofE through DofE Direct.
Think about what you eat
For lots of us, there's no shortage of rich food over the Christmas holidays – and feeling sad or anxious can sometimes make us more likely to turn to junk food.
Try to get lots of good food in your January diet – fruit, vegetables, fish, grains and beans.
Think through your worries – and reach out if you need to
If there are lots of things making you feel worried, sad or stressed, try to break them down one by one and think through possible solutions.
And don't forget – you're not alone. Talk to someone you trust about how you could help ease those feelings, whether it's a friend, colleague, family member or your doctor.