Participants make the most of their evenings before heading home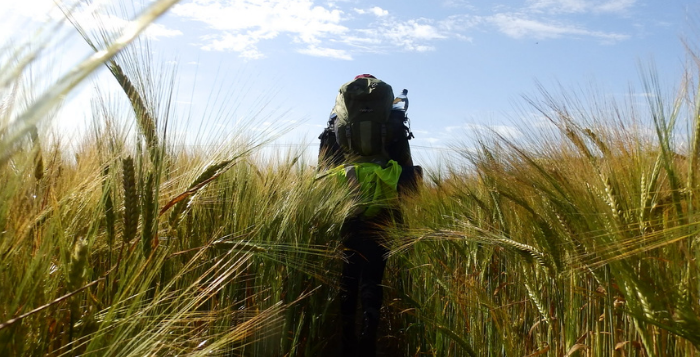 We spoke with the DofE Manager at Kennet school and Thatcham Open Award Centre about how they ran their DofE expeditions with a difference during the pandemic.
1. What did the expedition look like?
Day 1 – All groups started at the same location with a staggered start time from 9am, and all groups were walking towards the DofE centre. Groups arrived at the DofE centre between 3.30-4.30pm, where they put up tents and cooked and ate their planned evening meal. Groups then had free time to relax and have fun with friends. Before they left for the evening to go home to sleep, they had to clear camp, take down tents, clean their stoves and pack their rucksacks. Participants were collected by parents at 8pm.
Day 2 – Groups had a different start point and, again, staggered start times from 9am to walk back to the DofE centre. Once at the DofE centre, groups dried their tents, cleaned and returned equipment and they were then allowed to depart.
2. What did you need to consider to organise and lead this expedition?
Organisation of the weekend was very similar to a pre-COVID expedition as the same internal paperwork had to be completed.
There were six members of staff in total – three staff acted as Assessors and three staff as Supervisors.
"We charged £40 per young person for the weekend, which is less than normal as there were no campsite charges and we didn't use a minibus as we were closer to home. There were, however, costs including travel expenses for staff, evening meals for staff & general cost of fuel for Trangias, maps and equipment use."
Leaders did have to take extra measures around COVID, such as making sure the group did not meet up too much on site and using plenty of hand sanitiser when handling equipment.
3. As a Leader, what did you notice about the outcomes for participants doing this expedition?
On the whole comments from most parents and young people were very positive – during their debrief participants said that it was great to be able to be outside doing something with their friends which was not school.
"We did have a few negative comments from a couple of parents as to why we could not overnight, when other groups in our area were doing so. We just explained that we had to follow the school guidelines and that the school were not allowing any overnight trips and that in fact DofE was one of the few activities that the school were allowing to take place."