Ahead of her drama exam, young carer Sheba is practicing her acting remotely
Sheba is from a single-parent family and a young carer for her mother, who has Multiple Sclerosis. With low income due to her mother's disability affecting her ability to work and relying on the support of friends, her father, grants and bursaries, she has overcome numerous hurdles to find her way in life at such a young age, and make the most of what she does have.  She has always had a passion for supporting others and doing her Bronze DofE seemed a natural extension. 
Although she has already completed the required volunteering hours in her role as a young carer before the coronavirus lockdown began, Sheba continues to support her mother with day-to-day life and cooking for them both. She has also been making use of her talents by sharing treats with neighbours:
"Cookery is a really fun thing to do, especially when I get to be creative. I have cooked a four-course Italian meal, cookies, scrambled and poached eggs, nachos, salsa and guacamole. I also made meringues for the neighbours."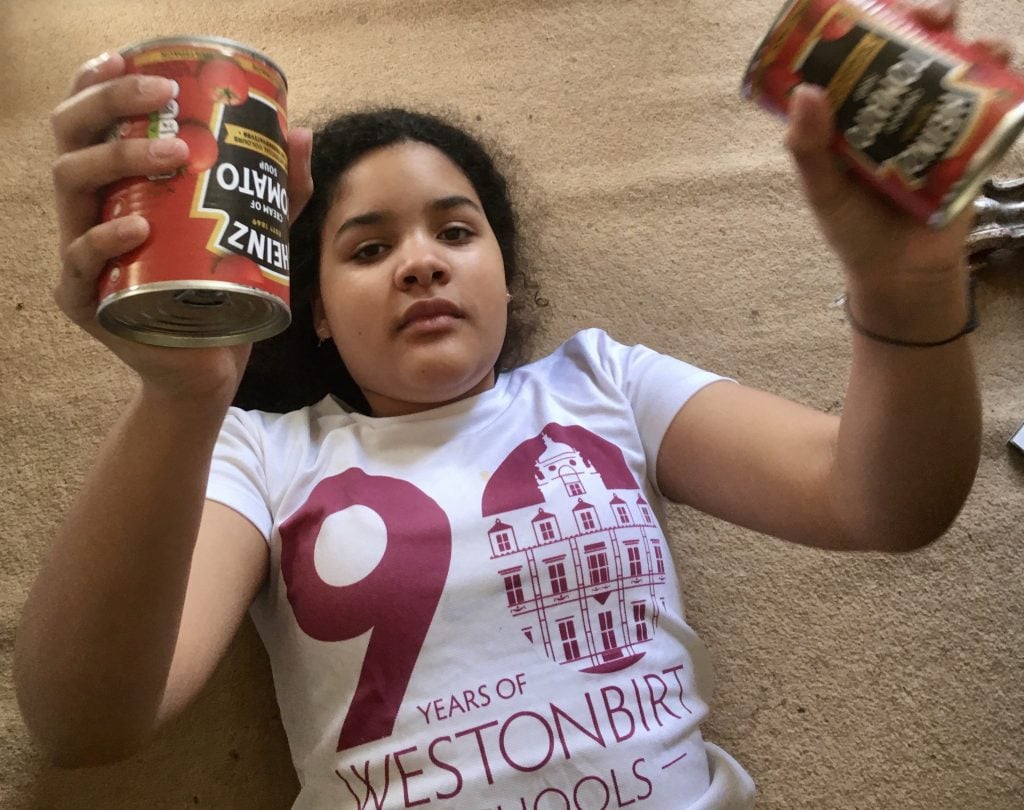 Before the coronavirus outbreak, Sheba was taking speech and drama lessons and had recently taken part in a solo drama piece at The Mid Somerset Festival. Keen to continue with acting for her Skills section, she has been practicing in the safety of her home and preparing for her Grade 5 LAMDA exam (The London Academy of Music and Dramatic Art). 
Following closure of her school, where she was part of the cricket team, Sheba has switched to exercising with her mother to continue her physical activity: 
"We're doing the 'One and Done' workout routine, 'Dancer's Legs' 14-days programme, school-set exercises like planking, exercising with tin cans as weights, and cat stretches set by my chiropractor. We're using what we have here and exercise is keeping us healthy and positive." 
The lockdown is a worrying time for everyone, but Sheba is doing her utmost to remain calm and put the extra time to good use. To other DofE participants, she offers this advice: 
"Try to stay positive and make the best of what you have, I've been doing art for my own enjoyment and to keep calm. It's hard, but why not do your homework early so you won't worry about it or build up stress, and limit your access to news or television – we've been watching movies and playing card games together instead."