Sophie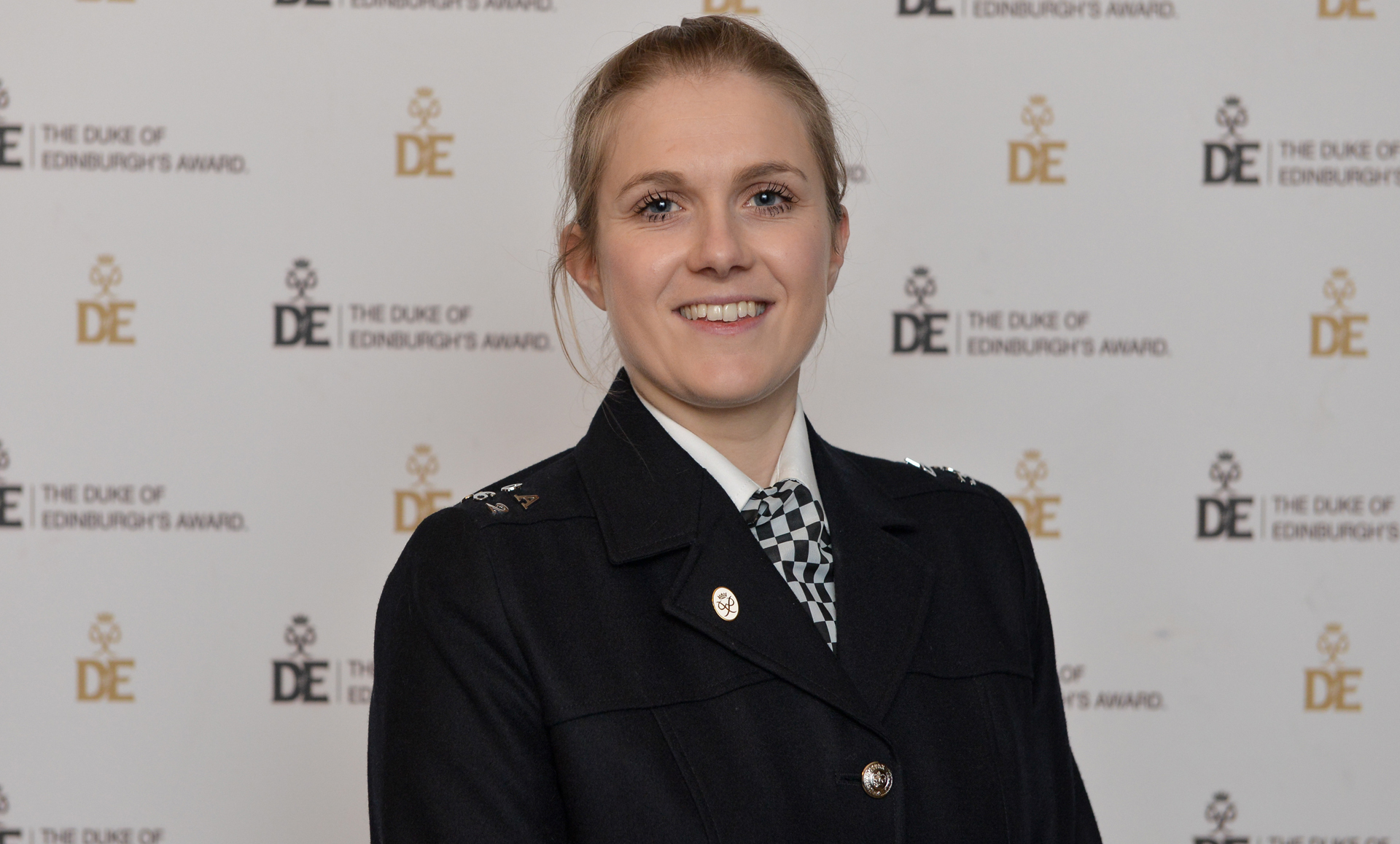 Sophie is 24 and is a Police Officer in Harrow. Growing up in Lincolnshire, Sophie suffered from acute anxiety and lack of confidence. She credits the DofE with helping her get to where she is in her career and says that without it 'she'd be sitting at home, doing nothing'.
Did you always want to be a police officer? What are your earliest memories of wanting to do that job?
I wanted to be a police officer from an early age. When I was young, I was attacked by a dog and the police got involved. There was a police woman there who was extremely kind and helpful. She was a great inspiration – her supportive attitude and kindness made me realise that I want to have a job when I have the opportunity to help others.
I wanted to have the opportunity to help others – to have a job when I could feel useful and have a chance to contribute to something bigger.
Did you doubt yourself at getting the job?
Yes. Even though I always thought I wanted to be a police officer, I never thought that would actually be possible.
During my school years, I suffered extreme anxiety. I had trouble speaking to people and the thought of touching anyone petrified me. I didn't go on any school trips and because of that, missed out on so many opportunities. I didn't have, what you would call a 'normal' school experience: I didn't mingle with people, didn't go to summer camps, and spent most of the time alone in my room.
What was the turning point?
The Duke of Edinburgh's Award changed my life. Aged 13 I decided to join the Air Cadets and to start my DofE. It was the first independent decision I made
The expedition was the first time I ever went away. It was an incredibly scary experience – but I pushed myself to go on. You do the expedition in teams, and realising that there are other people on the team that rely on you, and at the same time support you, gave me a strength to persevere. If it was only me on that expedition, I might have quit – but I didn't want to let my team down.
How hard was it to overcome your anxiety?
It was a gradual, slow process. In secondary school I was still very isolated, thinking I couldn't ever leave my home, couldn't ever leave my mum.
Thanks to The Duke of Edinburgh's Award, I gradually started to trust people, I gradually started to believe that I could actually do all those things.
It took me years to realise that I was missing out on so many opportunities. By the time I'd done my Gold DofE, I was loving life.
When I finally came over my fears and anxieties, I applied for police training straight away, drawing on the skills and experiences I had through the DofE in my interview, and was accepted to Hendon Police Academy in London.
What advice would you have for others in the same situation?
Don't be afraid. Talk to people, to your friends, to your family – they can help, and they can push you to do things you thought impossible before. Anxiety is not who you are – it's an illness and with the right support, you can overcome it.
How does it feel to achieve your dream?
I feel very grateful and lucky to be in my job. Being able to make a difference to people's lives is a humbling and gratifying experience. You meet so many people, that rely on you and you cannot let down. I feel very proud and honoured to be given that opportunity.