Staying local helps Air Cadets to succeed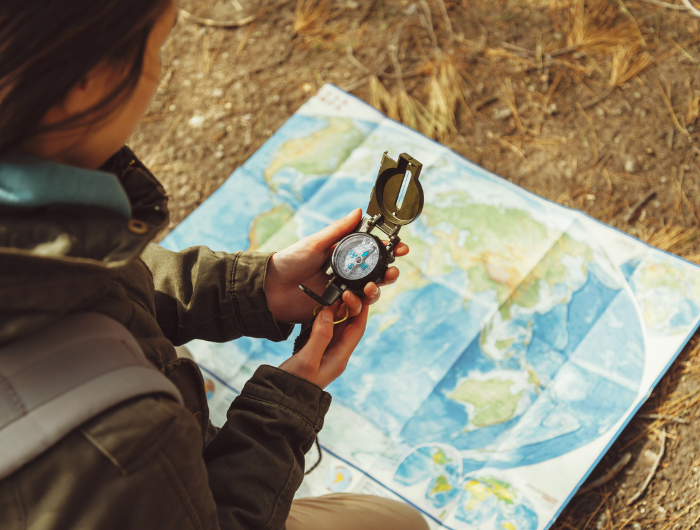 The DofE Leader at the Air Cadets group in Oldham shared how they made the most of their expedition with a difference.
1. What were the expedition aims?
Aim for Group 1 – video Diary of highlights obtained while planning a Gold expedition.
Aim for Group 2 – creating a Do's and Don't Guide to be successful on Gold DofE for Silver groups.
Aim for Group 3 – monitor the levels of litter on your route and plan how you could campaign to reduce this.
2. What did the expedition look like?
For the first day, cadets set off from the DofE centre in an urban area and walk into the countryside. "This meant we didn't have to spend time transporting cadets to the start point and parents didn't have to organise childcare – cadets could get there via public transportation."
For the rest of the expedition the cadets spent time in the countryside heading into Glossop. "As we didn't have to be in wild country the cadets found the locating of campsites and route planning much less restricted, and we were able to keep costs down by using local scout sites instead of busy commercial sites."
3. What did you need to consider to organise and lead this expedition?
"Route planning has been much easier with the fact we can use the local area and we can use motorised transport between the start and finish points means we can finish each day in a convenient place."
"Having Assessors known to the group means the groups were more confident and less stressed and, in my opinion, they performed better."
"As we don't have to travel into wild country areas we don't have to travel as far, and this reduces fuel costs and allows us to support less well-known local campsites."
4. As a Leader, what did you notice about the outcomes for participants doing this expedition?
"Parents were just massively impressed and grateful that we managed to get cadets through their expeditions safely. They also noticed the difference in their children after a long period of reduced contact time with their friends."