Volunteering ideas for under 16s
The Volunteering section of a DofE programme is often the most rewarding, uplifting and memorable part of a young person's DofE adventure. It can, however, sometimes be hard to find a suitable volunteering opportunity for those under the age of 16.
Remember, your child's DofE Leader needs to approve any activity before it is started.
Here's a collection of ideas and opportunities that participants might like to think about for their Volunteering section.
For more ideas please go to DofE.org/opportunity-finder.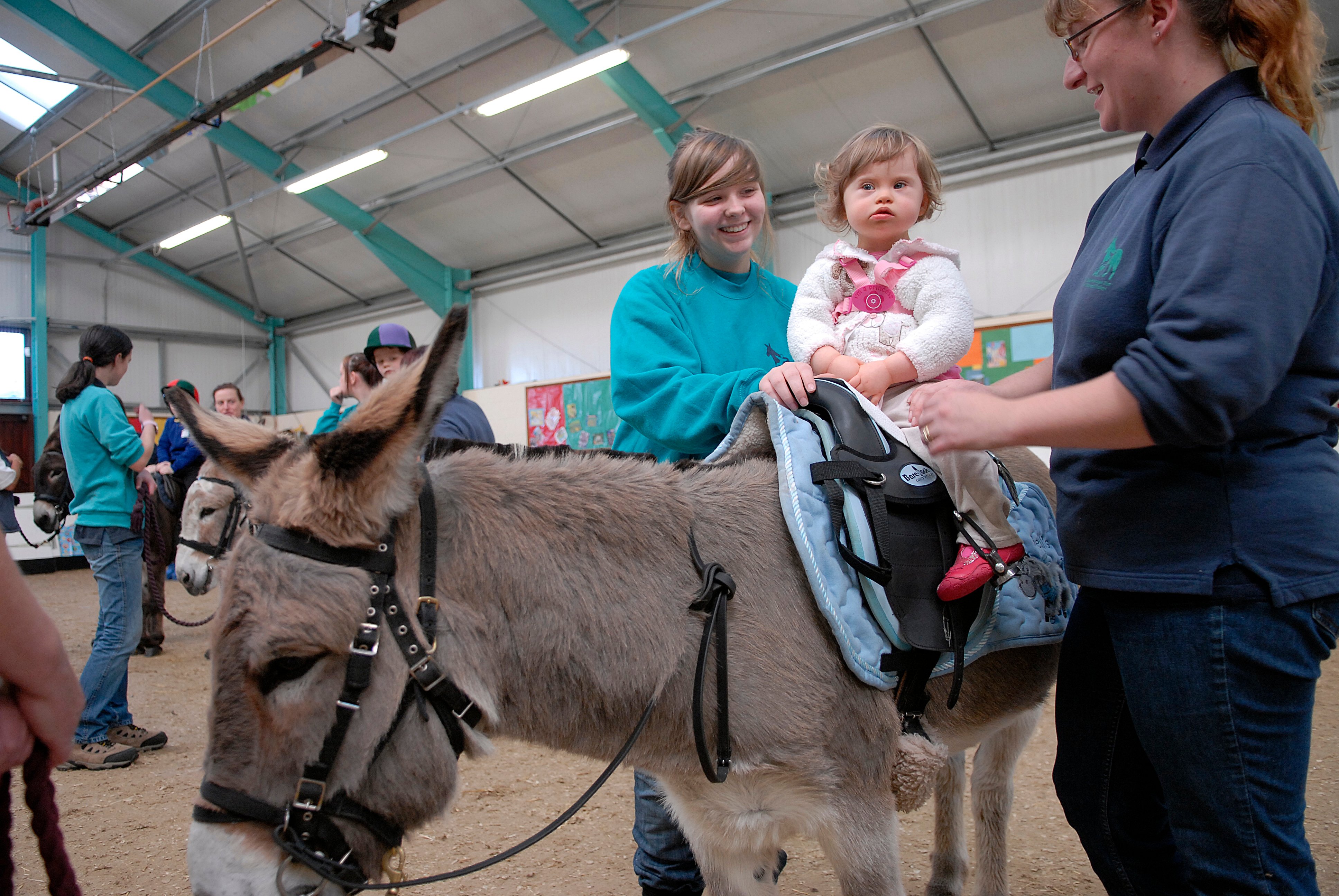 Barnardo's
Barnardo's transforms the lives of the most vulnerable children across the UK. We are committed to provide better outcomes for more children, and need volunteers to support in all areas of our work.
Shops: Roles include customer service, sorting donations and merchandising. 14+
Fundraising: Fundraise for the charity. 14+
Contact: 0208 498 7320 or [email protected]
Apply online or find out more at www.Barnardos.org.uk/volunteering
Beanstalk
Beanstalk is a national reading charity that provides one-to-one support to children aged 3-13 who would benefit from extra reading support. Reading Leaders volunteers can be proud of the fact that they've supported a younger child with their reading skills.
Reading Leaders volunteers: Each volunteer works with one or two students, helping them to read, once or twice per week (depending on their school). 13+
Contact: 020 7729 4087
Blue Cross
Blue Cross find happy homes for abandoned or unwanted pets and keep pets healthy by promoting welfare and providing treatment in their centres.
Retail volunteer: Help in a charity shop. 14+
Pet care: Support the team with looking after pets in their care. 14+
Contact: 0300 777 1897
www.bluecross.org.uk/volunteer
British Heart Foundation
Fundraising volunteer
Do your own fundraising – Decide on a fundraising activity and volunteer your time planning in the lead up to your fundraising event. Ideas include – sponsored events – walking, running and baking.
Check out our Do Your Own Thing page for fundraising tips and resources at bhf.org.uk/dyot
Contact: – 0300 330 3322
British Red Cross
The British Red Cross aims to help people, whoever and wherever they are, in times of crisis.
Retail volunteer: Volunteers in one of their shops. 15+
Contact: [email protected] or contact your local shop.
First Aid Champion: Be part of the new generation of lifesavers with the British Red Cross and train independently to be a First Aid Champion and volunteer in your school to teach the skills children and young people need to save a life.
Contact: https://firstaidchampions.redcross.org.uk
Fundraiser: Fundraise for the charity. 15+
Contact: www.redcross.org.uk
Canal and River Trust
The Canal and River Trust is a charitable trust that was set up to look after the waterways of England and Wales.
Conservation Volunteer: There is a wide variety of conservation based opportunities around the canal and river network. 13+
Contact: 0303 040 4040
Cats Protection
Cats Protection helps around 200,000 cats and kittens every year thanks in no small part to its network of over 250 volunteer-run branches and over 30 centres.
Cat care: Cat care volunteers help cats and kittens in the charity's care. 14+
Social media volunteer: Social media volunteers use their passion and knowledge to raise awareness of the charity. 14+
Contact: [email protected]
www.cats.org.uk/support-us/volunteeropportunities
The Children's Society
The Children's Society is a national charity that runs local projects, helping children and young people when they are at their most vulnerable, and have nowhere left to turn.
Retail volunteer: The Children's Society has a wide range of volunteer roles including assisting customers in the shop, sorting donations and working on the till. 14+
Contact: 0207 841 4602, http://to.ly/X2vL or contact your local shop
Fundraising volunteer: Fundraise for the charity as a group or individual. 14+
Contact: 0207 841 4602, http://to.ly/X2vN
Countryside Restoration Trust
The Countryside Restoration Trust is the UK's leading charity promoting wildlife-friendly farming and campaigning for a living, working countryside.
Volunteer Support Groups: Support Group working parties help with tree and hedge planting, painting gates, clearing scrub, erecting nest boxes etc. 14+
Contact: 01223 262999, [email protected]
www.countrysiderestorationtrust.com
Kissing It Better
Kissing it Better is a healthcare charity that offers supported volunteering opportunities, so you can use your talents to light up the day for older people in hospitals and care homes.
Category: Helping others
Age: 14+
Where: West Midlands
When: Flexible, depending on projects
Kissing it Better gives you the chance to use your creative skills to engage, entertain and delight older people in healthcare settings. You will work with groups of other students, and always be supported by a member of KiB. This is a fantastic opportunity if you're keen on a career in healthcare, medicine, or working in the third sector.
Contact Susan Walls: [email protected], [email protected],
Leonard Cheshire Disability
LCD supports individuals to live, learn and work as independently as they choose, whatever their ability. Led by people with experience of disability, they are at the heart of local life – opening doors to opportunity, choice and support in communities around the globe.
Social Action Volunteer: Lots of ideas for short and flexible volunteering for people who want to do a range of different volunteering. 13+
Contact: [email protected], 07793 801512 (Jocelyn Cole)
www.leonardcheshire.org/socialaction
National Energy Foundation
The National Energy Foundation (NEF) is an independent charity which aims to give people and organisations the knowledge, support and inspiration to improve the use of energy in buildings.
Energy Envoys: Set up an exciting project to help your community use energy more wisely, save money and help to save the planet. 14+
Contact: www.energyenvoys.org.uk
Oxfam
Oxfam is a global movement of people who share the belief that, in a world rich in resources, poverty isn't inevitable. It's an injustice which can, and must, be overcome.
Charity shop volunteer: Many exciting opportunities, including selling music online, merchandising vintage clothes and researching books. 14+
Contact your local Oxfam shop.
Youth Ambassador: As a Youth Ambassador, Oxfam will help put ideas into action and make them a reality, whether that's holding a school assembly or event, getting in the local paper, meeting a local MP or going to parliament. 14+
Contact: [email protected], http://to.ly/EMUT 
www.oxfam.org.uk/get-involved/volunteer-with-us
Riding for the Disabled Association
RDA's horses and ponies provide therapy, achievement and enjoyment to people with disabilities all over the UK. Its network organises activities for up to 28,000 people each year.
RDA Volunteer: Support individuals with a disability to take part in riding, carriage driving or vaulting at your local RDA group. 12+
Contact: [email protected]
Royal Voluntary Service
RVS is a national charity delivering practical support for older people through the power of volunteering, with 45,000 volunteers working throughout England, Scotland and Wales.
Community café volunteer: Make friends and gain experience in a catering environment while enriching the lives of older people. 14+
Contact: 0845 608 0122
Community club volunteer: Help organise and lead activity sessions at local centres to offer older people the opportunity to meet others and enjoy regular social engagements. 14+
Contact: 0845 608 0122
 www.royalvoluntaryservice.org.uk
Sanctuary Care Ltd
Sanctuary Care is committed to ensuring its residents are able to live happy and contented lives full of wonderful experiences and memories.
Volunteer Befriender: They are not directly involved in resident care but help provide extra support. They help make the residents' home more comfortable by chatting, listening, and reading, running errands or escorting them on short walks, as well as getting involved with activities such as games and singing. 13+
Contact: 01905 335 539
www.sanctuary-care.co.uk/about-us/volunteering
YHA
YHA provides budget accommodation for individuals, families and groups. They aim to inspire all, especially young people, to broaden their horizons, gain knowledge and independence.
YHA volunteer: Roles at your local hostel include café work, reception, gardening and housekeeping. Roles at National Office include administration work and fundraising. 14+
Contact: 01629 592 562, [email protected], or speak to your local hostel.