DofE Leader removes barriers allowing marginalised young people to do their DofE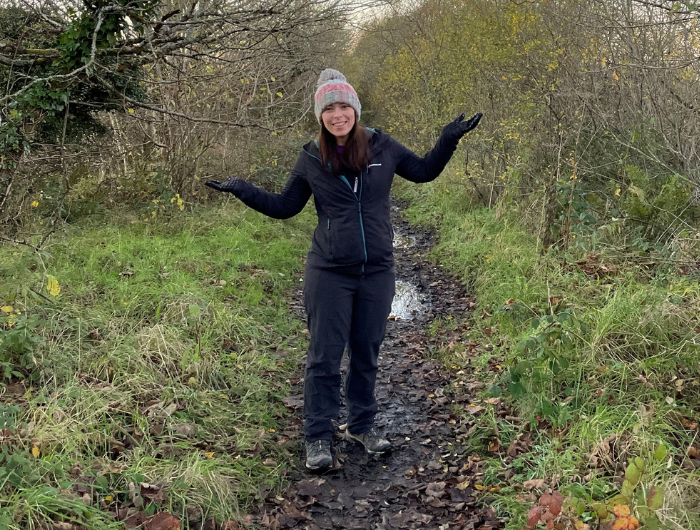 Claire's DofE journey began when she signed up for her Bronze Award aged 14. She went on to complete her Silver and Gold before becoming a young Leader, giving her time to support others through their expeditions.
"Friendship is a massive part of DofE for me, just being with like-minded people. I enjoyed spending time in my Gold group and some of us then stayed on as young leaders to help afterwards. DofE really built my confidence, I was quite a shy person.
"I was really fortunate that the people who signed off my Gold Award had been doing it for 40 years and asked if I could help with an expedition overseas, I jumped at the opportunity! I helped with college sessions and at Open Award Centres and just loved it all.
"I think DofE is a great leveller, anyone can do it. I've taken students on expeditions who have Cerebral palsy, some who are in wheelchairs. One girl did her Bronze DofE but said she wouldn't do Silver, when she did Silver she said she wouldn't do Gold but she did. She then came back as a Young Leader, volunteering by helping me with the DofE programme, it really changed her direction, she said that she'd been going down the wrong path and DofE changed that.
"You see people who are not as strong academically in a team environment picking up skills, finding things they are good at which builds their confidence. It gives them opportunities that they don't get in the classroom and they learn to get on with people they wouldn't normally. I think it's only fair that everyone gets the same opportunity to take part and we will do what we can to make that happen whether it's those who are financially disadvantaged or with special needs.
"Over the last 20 years I've seen more young people doing DofE and more diverse groups. We make a conscious effort to support those from a disadvantaged background, staff will donate old boots and waterproofs so that everyone can do their expeditions, barriers are removed so anyone can take part which is so important."