The three DofE participants going 'Beyond the CV'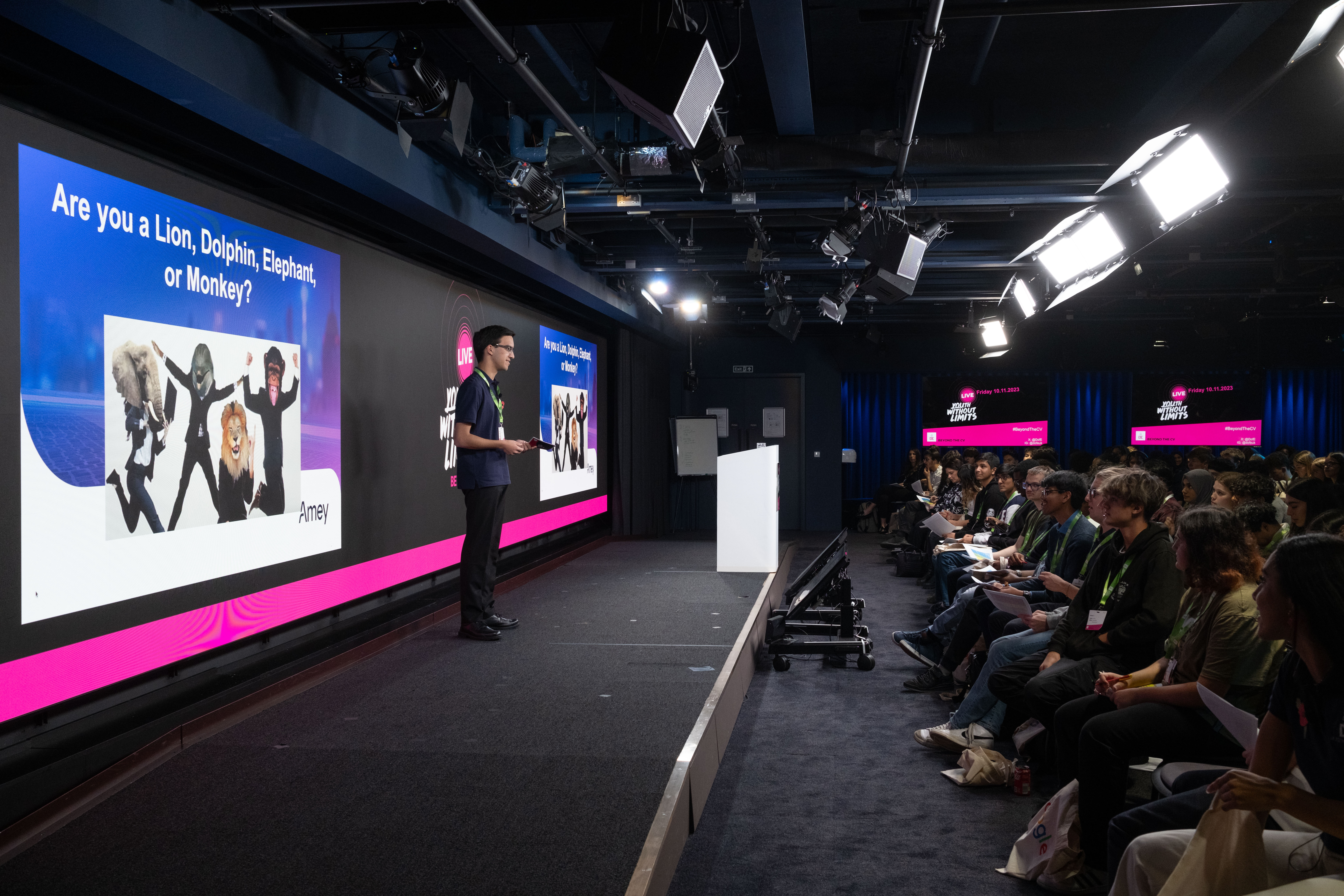 On 10 November DofE participants and alumni headed to Google's London office for our annual careers event, Youth Without Limits LIVE. Following on from an inspiring day at Youth Without Limits LIVE Manchester at the end of October, young people enjoyed a schedule featuring panels from top employers, interactive workshops, and a motivational speech from The Apprentice's Tim Campbell.
Hear from Thomas, Roka and Oliver who share their reflections on the event and how their DofE has impacted their aspirations for the future.
---
Thomas, Gold Award participant and Youth Ambassador:
"I was most looking forward to networking and meeting new people at Youth Without Limits LIVE, I really enjoy expanding my circle. I have thought a bit about what I want from my career, and I would like to be a Pastor or a Vicar.
My DofE Award has helped me to be a leader and to also coordinate and support a group which I think are crucial skills."
Roka, Silver Award holder:
"I was so excited to come to the event. I really enjoyed all the presentations and everyone that came to speak to us were so nice. This event has shown me that you can do anything you want to do, not what people say you should do.
I'm studying health and social care, Maths, English, and Science. I would like to do biomedical science at university to help people, I like to learn new things. My DofE has helped me so much because I didn't know what I wanted to do exactly. I did work experience in a hospital, in the X-Ray reception and now I feel like I'm ready to do what I want to do.
My DofE made me trust myself more and learn new things, after I'd finished my Award I knew myself more and what I wanted to do, I knew it would help me in my future and when I get to university.
I've had a tough life, I've come from Syria during the war, my childhood was so hard for me, but DofE showed me that you can do it, and you can achieve anything you want to."
Oliver, Gold Award participant:
"I wasn't sure what to expect from Youth Without Limits LIVE but it was my first time so I looked forward to it. I think I want to go to university to do a degree or do some sort of apprenticeship. My DofE has taught me about teamwork, resilience and courage.
I initially did my DofE to put on the CV but I enjoyed it much more than I thought it would and learned a lot from it."
A massive thank you to everyone who attended Youth Without Limits LIVE 2023. Keep an eye on our social channels for future DofE events.