CEO Ruth Marvel announces new Access Without Limits Fund powered by Julia and Hans Rausing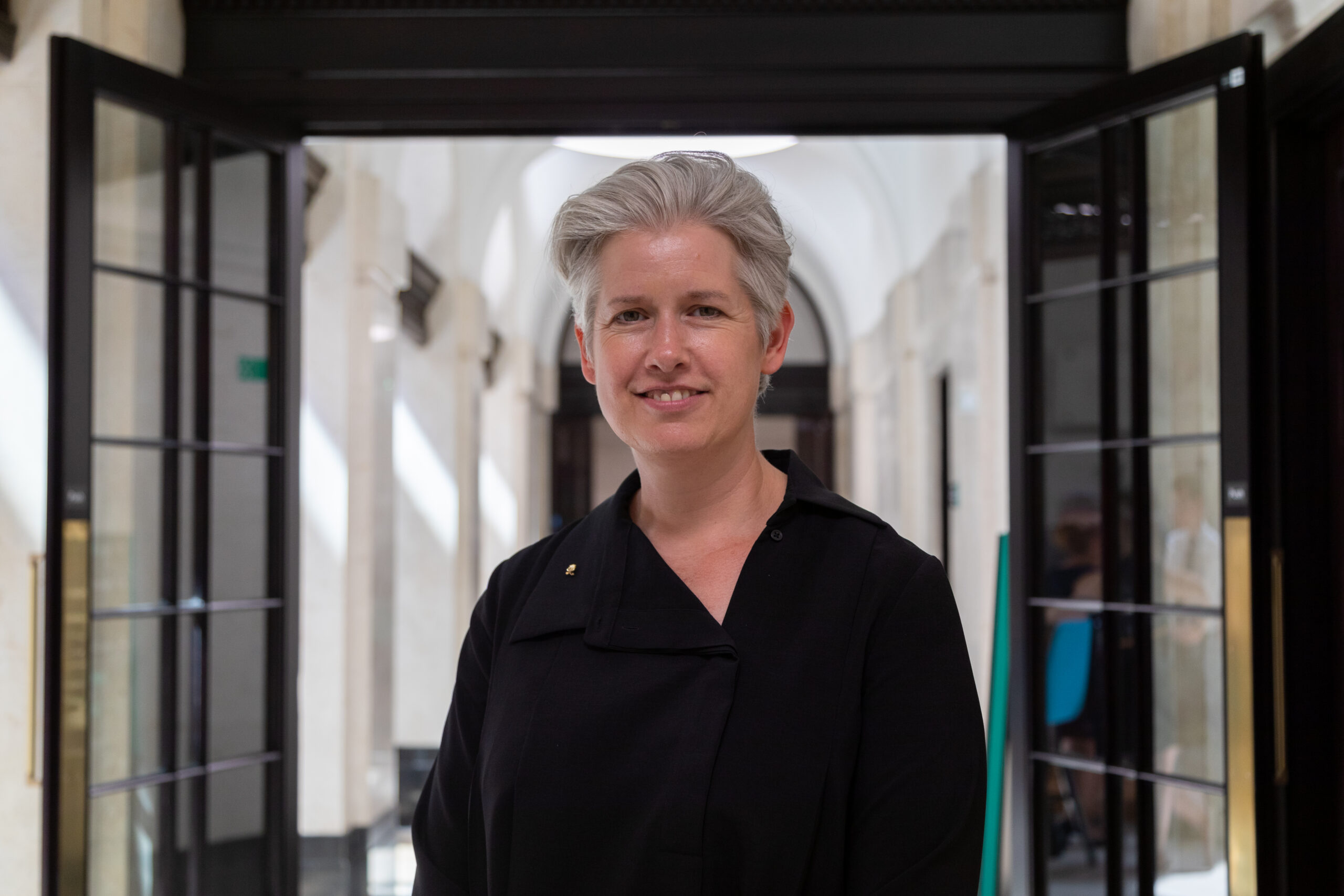 Your opportunities in life shouldn't be dictated by where you come from, but too often they are.  
When Julia and Hans Rausing pledged £3 million to the DofE to help us reach more young people from marginalised communities, I was thrilled. This funding will not only help us achieve our strategic goal of reaching one million young people with the Award by 2026, but it will also support a personal mission of mine – to give more opportunities to marginalised young people through non-formal education. We've seen time and again that when we give young people the tools to build self-belief and resilience, nothing can hold them back.  
Last year, over 321,000 young people – more than ever before in our history – started a Duke of Edinburgh's Award. The pandemic has had an immeasurable impact on young people, and there are more challenges to come. But this record-breaking figure shows an amazing, motivated generation looking for opportunities to develop skills, broaden their horizons, and make a positive difference in the world around them.  
But we also know that opportunities to take part in life-changing programmes like the DofE are not evenly distributed. We need to do more to enable and encourage marginalised young people to take part in the DofE and to do this we need to take the Award to where young people are. We also need to understand the other challenges young people face in their lives and how things like poverty, disability and ethnicity affect young people's ability to access the Award.  
To reach many of the most marginalised young people we need to work with voluntary and community sector organisations (VCS), such as youth clubs, faith groups, and sports clubs. These grassroots organisations know their young people – their abilities, their challenges, and their dreams. They provide role models that their young people relate to and offer opportunities that are tailored specifically to them. 
The DofE already works with VCS organisations to deliver the DofE in the community. In Northern Ireland, we've partnered with the Cancer Fund for Children to deliver the DofE, so it complements their therapeutic work with young people affected by cancer. In Central England, we're supporting the Community Environmental Trust to provide DofE through a community gardening initiative based on an estate in Birmingham with high levels of poverty. New Roots (NW RTS) is a Muslim organisation offering DofE as part of its holistic development programme for young people in Birmingham while The Proud Trust in Manchester works with LGBTQ+ young people. By working with a diverse range of VCS organisations, we are reaching young people we haven't been able to before.  
However, grassroots organisations are, by definition, hyper-local and tailored to meet the specific needs of their community. They need a unique approach to partnership working – whether that's a dedicated member of staff they can get in touch with out of regular office hours, or through receiving a higher level of support than more traditional Licensed Organisations in the key early phases of a programme. Our existing experience with VCS organisations will allow us to provide flexible, hands-on support, and the investment from Julia and Hans Rausing is helping us to scale this work up, learning as we go – providing the training, equipment, and funded license fees VCS organisations need to get involved. 
The three-year project will support VCS organisations to run the DofE in West Central Scotland, Northern Ireland, Greater Manchester, Liverpool City Region, Nottingham, Leicester, and London. We are busy putting in place the first phase of the project, working with thirty organisations, building our network of grassroots organisations, and letting them know that taking part in DofE could be fully funded. 
My grateful thanks go to Julia and Hans Rausing for helping us to reach more young people with the opportunities they deserve. For more information on this project, interested organisations can contact [email protected].