Cookery tutor becomes TV chef for participants
Dedicated DofE Manager Julia was determined that Bronze participants from Brompton Academy and Chatham Grammar school would not miss out on completing their Skills section when lockdown began. Having started a 12-week after-school cookery course, Julia arranged for their cooking tutor, Lisa, to continue with the course. Lisa, who has been running the course for the last four years, transformed her own kitchen into a studio in order to continue sharing recipes and supporting young people with their skill.
Julia has been supporting the DofE for seven years and been DofE Manager for the last three years. During her time more than 200 young people have achieved their DofE Award. When Julia was first faced with the challenge of continuing to support DofE participants remotely, her first priority was "to engage the students as soon as possible. My problem-solving skills took over and I soon realised I needed to make the most of the technology the school and students had close at hand. We're lucky that all students have an iPad and were already using the Edmodo app for lessons and contacting students/parents and carers."
This is the first time that Julia has had to deliver the DofE remotely. "We had no idea how successful the online cookery course would be and have been overwhelmed at the amount of effort that the young people have put in since being at home. The more we commented on our students' posts and interacted with them, the more they became involved. They have now completed the course and we are signing the students' Skills section off on eDofE".
For Harry, not only has this been an opportunity for him to continue with his DofE Skills section, but it has also provided a shared experience with his family. "I had enjoyed cooking so much I wanted to show my mum how good I was getting. So, we followed the videos at home and used whatever ingredients we had at home. I have also helped my sister to bake cookies. This has been something fun for me to do while we are stuck at home!"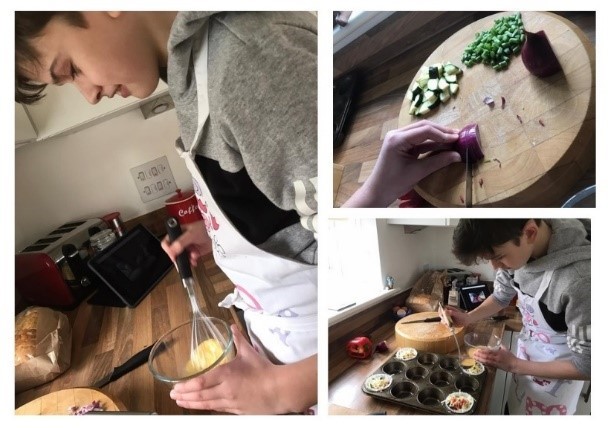 Recipes have included: apple and oat crumble; apple pie; banana and sultana bread; fluffy American pancakes; frittata; macaroni cheese; margherita pizza; rainbow couscous salad; strawberry meringue roulade and scones.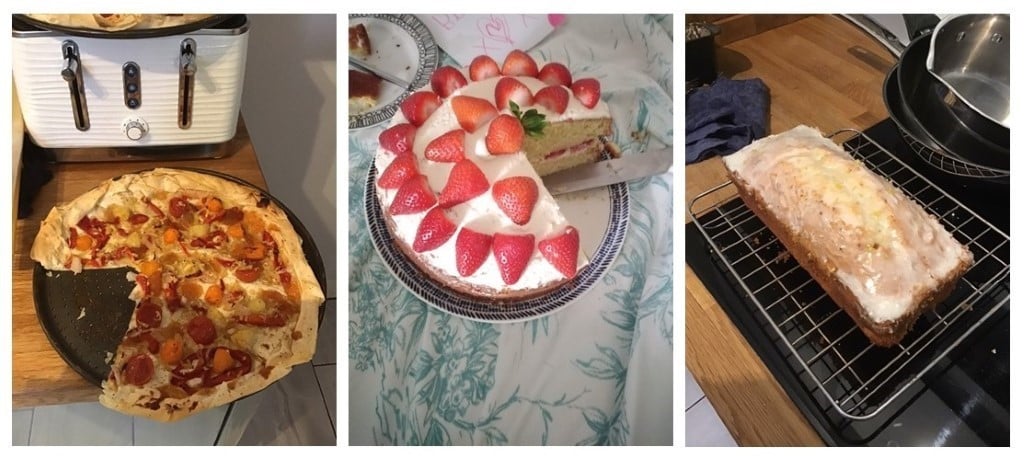 Julia's advice to other DofE Leaders and Managers would be "Promote, promote, promote. Social media has been a huge success for us, it has been such a great inspirational tool for promoting what students and the team have been doing and what we can offer.
"Constantly engaging with students is a must, encouraging, praising and acknowledging their efforts, as well as emailing parents and carers to keep them informed every step of the way."
Julia's efforts are not only helping young people to complete their section, but as Emily said "This helps me to remain positive in this time as I enjoy cooking, and the food I make always turns out delicious!" As well as the participants and their families, the local community has also benefitted from Julia's efforts. Abigail, who has been watching the videos each week, sent her cookies to NHS workers in the local area.