DofE boost for Generation Z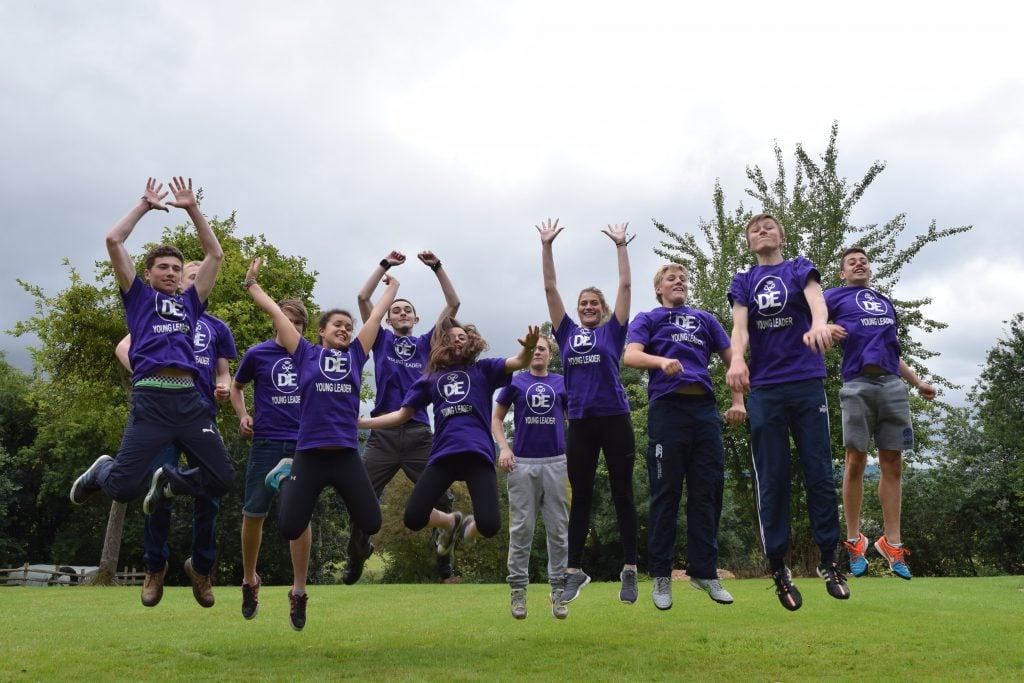 In 2017/18 more young people in the UK than ever improved their life and work prospects by achieving a DofE Award. Growing up in a highly sophisticated media and technological environment, Generation Z faces challenges never navigated before, including social media pressures and the rise of automation in the workplace demanding flexibility and new skills.
The 142,961 young people who achieved an Award (up 7.2% from 2016/17) can use DofE outputs such as greater confidence, self-esteem, resilience and enterprise to face those challenges head on and get that job, build lasting friendships and make a success of their lives.
And there's more to come. The 275,988 who started their DofE in 2017/18, up 1.7% from 2016/17, will reap the benefits in future years. The commitment of DofE centres across the UK has created these opportunities. Through a difficult period that has seen budgets cut, 10,014 centres, such as schools and youth clubs, invested in young people and offered the DofE.
The introduction of a new way of capturing the information of disadvantaged young people has given the DofE greater visibility of its societal scope. In 2017/18, 62,998 disadvantaged young people started their DofE, 23% of all new participants. For these young people, the benefits will be even greater; levelling the playing field and opening doors that may have been closed.
Whilst the outlook is rosy, the charity will not rest on its laurels. Its passionate belief, that every young person in the UK should get a chance to do their DofE, will drive the next sprint of growth, to equip today and tomorrow's generations with the core attributes that make a difference.
Key headline stats 2017/18 for the UK
| | |
| --- | --- |
| Active participants: | 438,329 |
| Awards started: | 275,988 (1.7% up from 16/17) |
| Disadvantaged: | 62,998 (27% up from 16/17) |
| Awards achieved: | 142,961 (7.2% up from 16/17) |
| Bronze: | 102,100 |
| Silver: | 29,265 |
| Gold: | 11,340 |
| Centres: | 10,014 |
| Licensed Organisations: | 3,019 |
| Volunteers: | Around 40,000 |
International figures
| | |
| --- | --- |
| Countries and territories running The Duke of Edinburgh's International Award: | Continues to be delivered in more than 140 countries and territories worldwide |
| Participants: | In 2016, participation increased to almost 1,200,000 young people taking part around the world in The Duke of Edinburgh's International Award |
| New starters: | In 2016, the number of young people starting The Duke of Edinburgh's International Award programme increased to more than 650,000 |
| Awards achieved: | In 2016, almost 350,000 young people achieved a Bronze, Silver or Gold Award, the highest number of completions. |
| Volunteers: | More than 200,000 volunteers support young people around the world to achieve their Award. |
| Young people taking part since 1956: | Millions of young people have participated and achieved Awards. |
For the first year, we've been able to include data young people have submitted in eDofE that records their personal circumstances i.e. being in care or receiving free school meals. Using this data anonymously, alongside postcode and DofE centre information, we now have a clearer picture of how many disadvantaged young people do their DofE.