Euan cleans up National Cycle Network routes
I was introduced to the DofE through the 2nd Fife Explorer Scouts, where initially, we planned for and completed our Bronze expedition. Luckily, I have been on similar treks, so this was not as hard as it would have been without any prior experience. As of the Bronze activities, for the skills, I completed 3 months of advanced skiing, and for the activity, I committed to 3 months of exercise classes. Throughout the times of doing these tasks, I did one hour a week. For the Silver award, I have finished the skills and activity, but have not started the expedition planning or volunteering. This is because of complications due to COVID-19.
Right now, I am currently working on the Bronze volunteering. I chose to start a volunteering activity for the charity Sustrans. I choose to help them by cleaning up National Cycle Network routes. Work includes litter picking, cutting back overgrown plants, and generally making the place more inviting and cleaner to walkers, cyclers, joggers, horse riders, and other members of the public. I chose to do this activity because I feel strongly about the environment and nature. Not only do the paths look better, but it helps the plants and grounds as well. Also, it disgusts me to see litter on the ground, especially when there is a bin nearby. If people were more self-aware, then people like me would not even have to consider picking litter. I find the physical labour to be the toughest part of the job because it can injure you if you are not careful.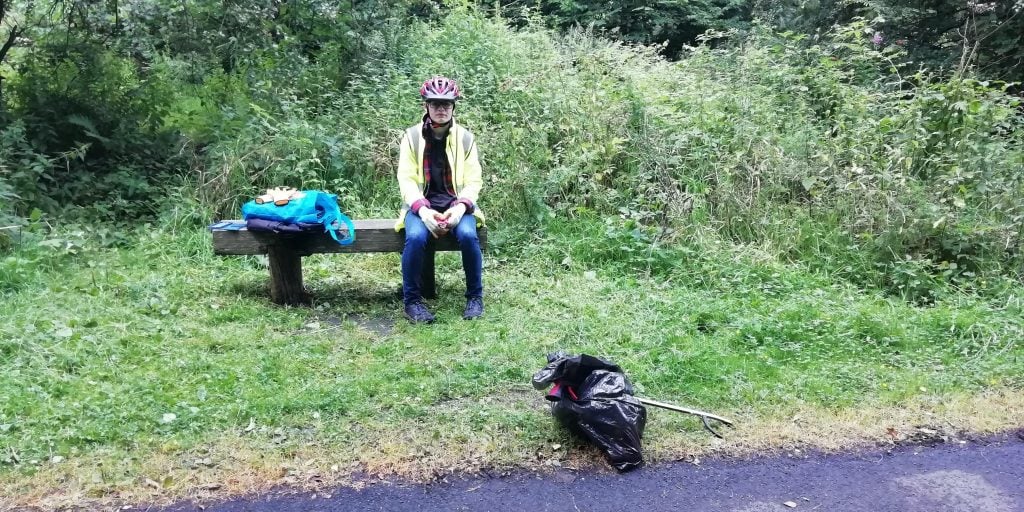 However, it does pay off in the end. I can sometimes find it hard to concentrate on one job for more than a certain amount of time, although volunteering helps me clear my head and keeps me occupied. In a way, I enjoy volunteering. I feel like I have gained some basic knowledge of gardening and learned some techniques on how to clean up pathways such as looking in the undergrowth for hidden litter and chopping overgrown grass horizontally.
Doing jobs likes this makes me feel proud, not only because the job is completed, but also because other people can use the path safely and happily. There are no overgrown plants, no litter and there is a clean, accessible path.
Overall, I believe the DofE has helped me significantly to gain confidence, have pride, and care for the environment and people more. I intend to continue volunteering for my DofE and hope others can get an opportunity to do the same.